Multiple Dates
Latino Comedy Project: "GENTRIF*CKED" Oct. 26-29 *One Weekend Only!*
Description
In the Latino Comedy Project's "Gentrif*cked," The Resistance starts at home.
Returning for ONE WEEKEND ONLY, Emmy-nominated sketch troupe The Latino Comedy Project's "Gentrif*cked" examines the causes and consequences of gentrification in Austin and communities across America. The Latino Comedy Project asks: What happens when a community's piñata shops are demolished and replaced with cat-friendly vegan coffeehouses? When neighborhood flea markets are transformed overnight into luxury condos? Or when Mexicans are replaced with obsessively dog-walking paddleboard enthusiasts? Through their trademark mix of live sketches, music and original videos, the Latino Comedy Project provides all the hard answers and leaves no one unscathed in "Gentrif*cked."
Join the LCP in the heart of Austin's East Side for a weekend of special filmed performances and your LAST CHANCE to see "Gentrif*cked" live!
The evening will also feature a special introductory performance by LCP Artistic Director Adrian Villegas, performer and playwright of acclaimed one-man comedies "Six Mexicans Named Gonzalez" and "Barrio Daze."
CLICK TO LISTEN TO NPR'S "ARTS ECLECTIC" SEGMENT ON "GENTRIF*CKED!"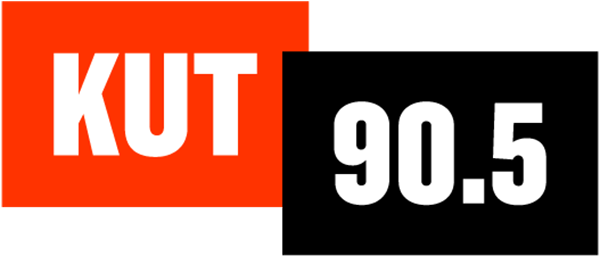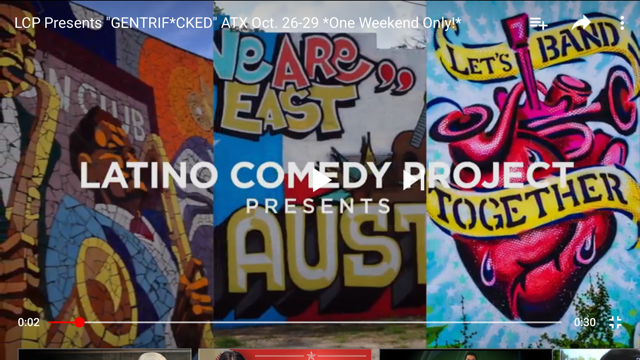 ABOUT THE LATINO COMEDY PROJECT (LCP)
Founded in 1997, The Latino Comedy Project (LCP) is an Emmy-nominated sketch troupe known for its political satire and pop culture parody.
The LCP's YouTube comedy videos have amassed over 14 million views worldwide. The LCP cast also developed, wrote and starred in an MTV3 comedy branding campaign for which the group received an Emmy nomination.
The San Francisco Chronicle hailed the LCP as "hilarious" and "murderously funny." The Austin Chronicle called them "Hysterical...Snappy writing, immaculate timing, and an animated cast." The Austin American-Statesman said of the Latino Comedy Project, "Bitingly original sketch comedy is alive and well and Latin." For its sold-out SF Sketchfest run this year, The Mercury News included "Gentrif*cked" in its can't-miss list of festival highlights, writing, "How perfect is it that the Latino sketch troupe from Austin makes comedy hay out of the subject of gentrification, in an area reeling from this phenomenon?"
Directed by Adrian Villegas, the "Gentrif*cked" cast of writer-performers also includes Omar Gallaga ("I Love You So Much" podcast, KUT's "Texas Standard"), Mical Trejo ("Radio:30," "Confessions of a Mexpatriate"), Danu Uribe ("Intergalactic Nemesis"), Minerva Villa-Rivera ("Enfrascadas") and Nick Walker ("Token White Guy").
After acclaimed, sold-out performances at The Out Of Bounds Comedy Fest, San Francisco Sketchfest, and The Spiderhouse Ballroom, The Latino Comedy Project continues its 20th anniversary celebration with a special encore presentation of "Gentrif*cked!"
They're bad. They're brown. They're The Latino Comedy Project.
IMPORTANT EVENT NOTES:
SOLD OUT STATUS: If a show is sold out, the venue offers a limited number of tickets for sale at the door. Please note, tickets bought at the door for a sold-out show are generally for standing room only.
COST: Online advance ticketing is $15 and $18 at the door. Discounts are available for groups of 20 or more.
DOOR TIMES: House doors usually open 60 minutes prior to an event.
SEATING: Seating is limited (first come, first served). If seating is important to you, our best suggestion is to have a member of your party arrive when doors open. Or if you have health issues that require special arrangements, email us far in advance and we will do our best to help reserve seating.
CANCELLATIONS: All tickets are non-refundable as per the policy of the ticketing vendor.
NO-SHOWS: Tickets are held until showtime. After that time, space is released to wait-listed patrons.