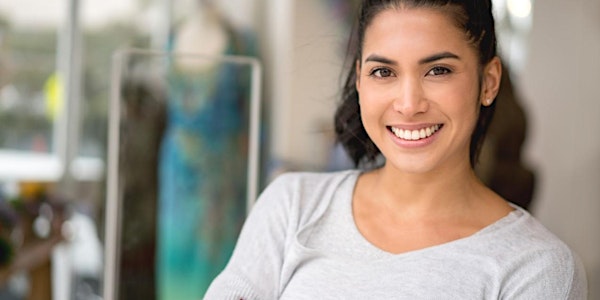 LATINO BUSINESS CONFERENCE / CONFERENCIA DE NEGOCIOS LATINOS
When and where
Location
Samuel Riggs IV Alumni Center 7801 Alumni Drive College Park, MD 20742
Description
THE BIGGEST DEMOGRAPHIC CHANGE SINCE THE BABY BOOM
Join Us for the 2017 Latino Business Conference
Hispanic-owned businesses are expected to grow to more than 4.23 million this year. Not only are Hispanics the fastest growing portion of the workforce, Hispanic businesses are growing 2.5 times faster than all U.S. businesses. With an increased focus on U.S. based job creation, Hispanic businesses represent a significant opportunity for the future growth and development of our overall U.S. economy.
Guest Speakers Include:
Mr. Allen Gutierrez, Associate Administrator, SBA Office of Entrepreneurial Development
The Honorable Ms. Deni Taveras, Prince George's County Maryland Council Member
The Honorable Mr. Kevin B. Kamenetz, Baltimore County Executive
Ms. Veronica Cool, CEO & Hispanic Strategist, Cool & Associates LLC
In addition to a line-up of impressive speakers, the event will conclude with nine special breakout sessions covering topics such as Construction, Retail, Catering, Public/Private Procurement, Working on the Business, Not in the Business and EXPLOSIVE GROWTH using Viral Marketing.
IMPORTANT RELEVANT INFORMATION YOU CAN START USING IMMEDIATELY TO GROW YOUR BUSINESS.
BREAKOUT SESSIONS
Catering 101: Hear the story of a successful food vendor!
Phase One: Registration of the Business
Phase Two: Location and Negotiating a Contract
Phase Three: Food Cost and Handling
Phase Four: Marketing and Acquiring your First Client
Transitioning from Employee to Entrepreneur
• Pros and cons of performing work as an independent contractor.
• Planning to maintain past performances.
• Estimates: What should you charge for the work?
"How to Write a Winning Proposal?" Pt. One
Part I: Technical Element and Management (Workshop for service based companies)
Part II: Budget - Track Three, Breakout Session I: "How to Write a Winning Proposal?"
Bonding and Insurance for New and Emerging Contractors
• How to begin the process of obtaining a bond?
• What is the pre-qualification process?
• Resources for local bonding and financial support for emerging contractors
"How to Write a Winning Proposal?" Pt. Two: Budget
• Best methods and practices for commercial contracts
• How to build an estimate or quote?
Make your Business Go Viral!
•How going "Viral" will make you unique
•Where dollars are being spent on this type of marketing
•Corporate trolling, why should you know about it

SPECIAL GUEST MICROSOFT
English Only:
LinkedIn: Grow Your Network for Business
Build your brand and grow your network! In this one-hour workshop, you'll learn how to create a compelling profile and connect with new opportunities for your business.
Cybersecurity for Small Business
Ninety-five percent of cyber risk is preventable by modernizing your company's technology and educating your employees.
With cyber crime at epidemic levels, it's important for small and medium sized businesses to get cyber-savvy. Join us for a free, one-hour basic workshop to learn about cyber fraud and valuable ways to protect your business.
Sponsorships and vendor opportunities available please contact Ruth Chavez, RChavez@umd.edu 2027631447
¡La Conferencia Latina de Negocios es un evento único, enfocado en el desarrollo económico, las familias latinas en los negocios, y en los emprendimientos de negocios latinos exitosos! Entre los participantes se incluyen pequeñas empresas, emprendedores, estudiantes, educadores, profesionales, instituciones universitarias, corporaciones y agencias gubernamentales.
Oradores invitados:
Sr. Allen Gutiérrez, Administrador Asociado, SBA Oficina de Desarrollo Empresarial
Honorable Sra. Deni Taveras, Miembro del Consejo del Condado de Prince George MD
Honorable Sr. Kevin B. Kamenetz, Ejecutivo del Condado de Baltimore
Sra. Verónica Cool, CEO & Estratega Hispana, Cool & Associates LLC
¡Inspírate y motívate al escuchar las historias de emprendedores Latinos exitosos de diversas industrias!
Puntos a destacar:
- Education and training compromised of topic specific sessions tailored to meet the information and business needs of startups and small business.
- Oportunidades ilimitadas para crear relaciones con grandes empresas, agencias de gobierno, y recursos para las pequeñas empresas.
- Consultores de negocio disponibles para asesorar preguntas sobre, la puesta en marcha, mercadeo, venta al detal, tecnología, certificaciones gubernamentales y más.
- Proveedores Hispanos Locales
- Evento en Español
- Entrada gratuita al salón de expositores
La Conferencia Latina de Negocios se realizará el sábado, 24 de junio de 2017, en la Universidad de Maryland, Samuel Riggs IV Alumni Center, College Park, MD en el Condado de Prince George. La Conferencia Latina de Negocios une a aspirante a dueños de negocios y a líderes dentro de la comunidad Hispana. Es una oportunidad única para interactuar con una comunidad específica y experta que es el segmento de influencia de mayor crecimiento en la economía americana.
SESIONES DE ENTRENAMIENTO
¡Escucha la historia de un negocio exitoso de alimentos!
Fase Uno: Registro de la empresa
Fase Dos: Ubicación y negociación del contrato
Fase Tres: Costo y manipulación de los alimentos
Fase Cuatro: Mercadeo y adquiriendo tu primer cliente
La Transición de Empleado a Empleador
• Ventajas y desventajas de trabajar como un contratista independiente.
• Planificación para mantener el desempeño.
• Estimados: ¿Cuánto debo cobrar por el trabajo?
"¿Cómo escribir una propuesta ganadora?" Parte Uno
Parte I: Elementos técnicos y de Gestión (Taller para compañías de servicio)
"¿Cómo escribir una propuesta ganadora?" Parte Dos: Presupuesto
• Mejores prácticas para los contratos comerciales
• ¿Cómo hacer un estimado o una cotización?
Fianzas y seguros para contratistas nuevos y en surgimiento
• ¿Cómo comenzar el proceso de obtener una fianza?
• ¿Cómo es el proceso de calificación previa?
• Recursos locales para fianzas y apoyo financiero para contratistas en surgimiento
¡Haz que tu negocio crezca de forma Viral!
• ¿Cómo ser único y crecer de forma viral?
• ¿Dónde se utiliza el dinero en este tipo de mercadeo?
• ¿Qué es el trolling?
Para obtener información sobre oportunidades de patrocinio, proveedores, exhibidores, y de participación como orador por favor contacte a Ruth Chávez RChavez@umd.edu (202) 763-1447