Description
ELLA LEADERSHIP INSTITUTE'S
LATINAS THINK BIG™ Event in Los Angeles
Celebrating Innovative Latina Thought Leaders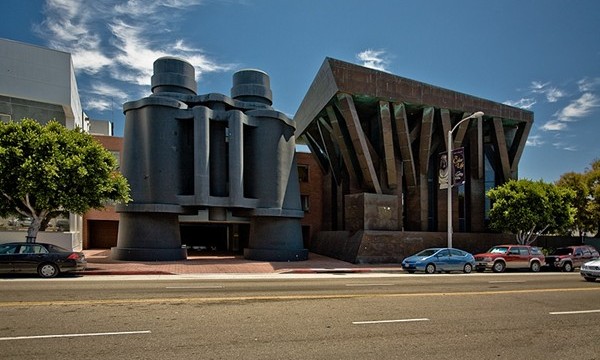 Google Office in Los Angeles, CA
Join us at GOOGLE's office, Los Angeles this Fall!
ELLA Leadership Institute is proud to present LATINAS THINK BIG™ Los Angeles, the second stop of a national and international tour showcasing innovative professional Latinas.
LATINAS THINK BIG™ is a live and virtual event broadcast nationally by Google+ Hangouts On Air, that showcases Latina thought leadership, innovation and ambition. This dynamic event features 'TED-talk' style presentations of Latina innovators from diverse industries, including technology, science, business, academia, the arts and the military, among others. Powered by ELLA Leadership Institute, the collection of talks are housed on the ELLA Institute's YouTube channel for educational and social impact purposes.
On October 11th, over 150 attendees will gather at Google's office in Los Angeles, to connect and celebrate the innovative work of five talented Latinas, amidst live music and powerful networking. Attendees will include industry leaders and professionals from the private and public sectors, including social media influencers, technology innovators, entrepreneurs, academicians and artists.
Three influential Latin@ leaders will be recognized at this event with an ELLA Leadership Institute award, for their significant contribution to the advancement of the Latino community.
Join us for an inspiring and community-building evening with live music and stimulating conversations.
QUICK LINKS: Connect with us and join in the conversation!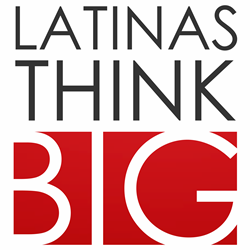 TITLE PARTNER AND SUPPORTER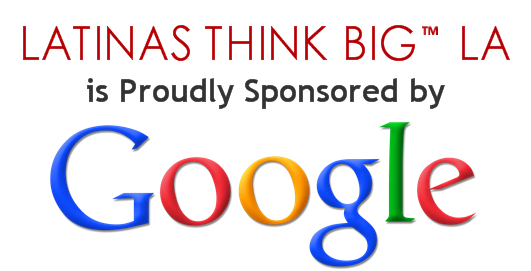 Google has partnered with ELLA Leadership Institute to LIVE STREAM the LATINAS THINK BIG™ LA event on Google Plus for national visibility. Recordings of the live event and individual presentations at Google's office in Los Angeles will be available on YouTube following the event, on the ELLA Institute YouTube Channel.
A dedicated supporter of the ELLA Leadership Institute , New York Life is back to sponsor it's second LATINAS THINK BIG event of the year. New York Life is devoted to helping families create, preserve and protect their financial security, and is the recipient of several awards celebrating the company's commitment to diversity and and working mothers!
Latina Bloggers Connect has been helping Latina bloggers of diverse backgrounds to connect with marketers and brands since 2010.The first Latina-focused blogger-brand community of it's kind, Latina Bloggers Connect recognizes Latinas' expanding power in the consumer marketplace, and provides bloggers with the opportunity to influence both consumers and big name brands.
The ELLA Leadership Institute would also like to extend a heartfelt thank you to our incredible media partners: Majestic Relations, Ella Media, Las Fotos Project and #LatinaGeeks!
BECOME A SPONSOR
We're excited to offer sponsorship opportunities to corporations, organizations, small businesses and entrepreneurs! Contact us to learn more about our sponsorship packages: info@ellainstitute.com.
LIVE VIEWING PARTIES
LATINAS THINK BIG™ LA will be Live Streamed by Google for national visibility. ELLA Leadership Institute invites LATINAS THINK BIG™ at-home viewers to host their own LATINAS THINK BIG™ Viewing Parties with colleagues, friends and family members.
Individuals from across the country will be gearing up for the big event, organizing LATINAS THINK BIG™ viewing parties in their own hometowns, at work and with their support networks.
If you're interested in hosting or attending a LATINAS THINK BIG™ viewing party in your area, email us at info@ELLAInstitute.com or register below for a VIRTUAL EVENT PASS to receive your FREE VIEWING KIT with RSVP details and information on how to plan your own LATINAS THINK BIG™ Live Viewing Party.
LOCATION & DETAILS
WHEN: October 11th, 2013 5:00pm-9:00pm PST
WHERE: 340 South Main Street, Venice, Los Angeles, CA 90291
DETAILS: Complementary light food and refreshments included
EVENT AGENDA
5:00 - 6:00PM Registration, Hors d'Oeuvres, Mingle & Live Music
6:00 - 6:30PM Welcome Remarks by Dr. Angelica Perez-Litwin
Hosted by Caroline Avakian
ELLA Leadership Institute Award Ceremony:
Honoring Monica Gil, Eliana Murillo and Martin Mares
6:40 - 7:00PM The "Latina Power Shift" Report: One-on-One Interview with
Monica Gil, Senior Vice President at Nielsen, by Dr. Angelica
Perez-Litwin, Founder & CEO, ELLA Leadership Institute
7PM - 8:30PM LATINAS THINK BIG™ Presentations:
Rocio Romero, Celebrated Architectural Designer
Nora Cadena is a first generation Mexican-American, three-time
MIT graduate, engineering leader and community volunteer.
Pamela Campos, Operations Intelligence Analyst, US Air Force
Estefania Ortiz, Stanford University Electrical Engineer and
Software Engineering College Student
Veronica Villafañe, Emmy award-winning bilingual multimedia
journalist and former President of the National Association of
Hispanic Journalists (NAHJ)
8:30PM - 9PM Closing Remarks & Mingling with Presenters & Honorees
WELCOME REMARKS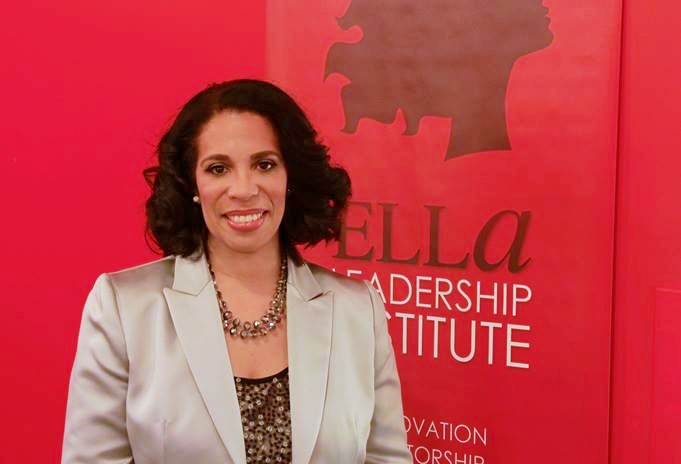 Dr. Angelica Perez-Litwin, Founder & CEO, ELLA Leadership Institute
Dr. Perez-Litwin is the Founder & CEO of ELLA Leadership Institute. She's the creative force behind the LATINAS THINK BIG national tour. Dr. Perez-Litwin has leveraged technology, social media and new media to promote the career success of women. She's the publisher of NEW LATINA (www.NewLatina.net), a digital media publication for bicultural and career-driven Latinas. She is the founder and community leader of the Latina Leadership Network, an online community on Facebook with over 3,200 Latina professionals, leaders and experts. She has been recognized as a "Latina Tech Leader" by NBCLatino; as one of "Six Bloggers to Watch" by USA Today Magazine, and as the Top Latin@ Blogger by LATISM.
Dr. Perez-Litwin is a regular contributor on the Huffington Post and a regular guest on National Public Radio (NPR). She has been interviewed on the Today Show, Univision, Telemundo and HITN. She holds a Bachelor's Degree from Columbia Univeristy and a Master/PhD in Clinical Psychology from Fordham University, and is an alumna of Harvard Kennedy School Executive Leadership Program.
EVENT HOST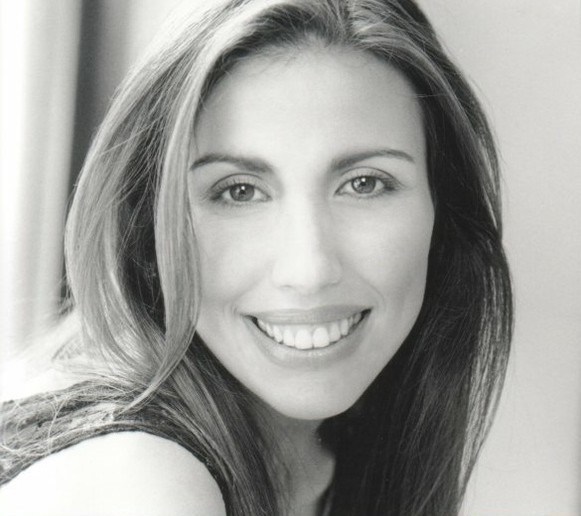 Caroline Avakian is the founder at CauseSMART and a Partner at Socialbrite, leading the NYC division of the digital communications consulting agency for nonprofits. Caroline also serves on the advisory board and faculty of the ELLA Leadership Institute.
Previously, Caroline served as the Communications Director and United Nations Representative for Trickle Up, an international poverty alleviation organization working with the poorest and most vulnerable women. Prior to Trickle Up, Caroline was the Director of Communications and External Relations for FilmAid International, an international aid organization that uses the power of film and video to educate and empower refugees all over the world.
HONOREES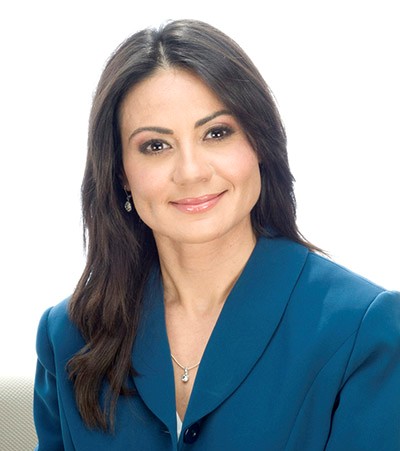 Monica Gil is Senior Vice President of Public Affairs and Government Relations for Nielsen, a global provider of information and insights, located in 100 countries. In this role, Ms. Gil works extensively with elected officials, community leaders and Nielsen's media, entertainment and consumer businesses to promote the company's education, philanthropic, government and public affairs initiatives related to multicultural consumers. She also manages Nielsen's national Latino Strategic Outreach. She recently launched the "Latina Power Shift" report, a data-driven document highlighting Latina influence in this country. Prior to joining Nielsen, Ms. Gil served as Senior Vice President for Greer, Margolis, Mitchell & Burns (GMMB) and Director of Public Affairs and Community Outreach for the Los Angeles market's Telemundo stations KVEA and KWHY. Ms. Gil serves on the Girls Scouts National Board of Directors and The Getty House Foundation. She is a graduate of the University of California, Berkeley where she received a Bachelor of Arts in Political Science. Ms. Gil received her Master's degree in Public Policy from the University of Southern California, School of Public Administration.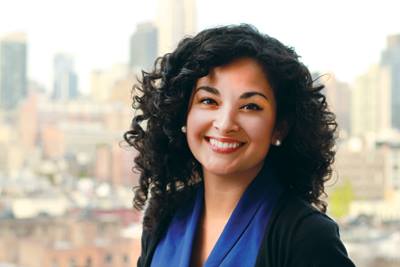 Eliana Murillo is head of multicultural marketing at Google, Inc. She focuses on cross-product strategy to engage multicultural users and business owners. She founded the US Hispanic business development and community outreach team at Google, and has spearheaded programs that support diversity in entrepreneurship, education, and civic engagement with the use of technology.
Eliana's previous roles at Google include diversity business development, global sales people operations, and regional Latin American human resources. Prior to joining Google in 2010, Eliana worked at Target Corporation in the food merchandising division, where she handled internal buying strategies and supply chain optimization.
Eliana currently serves as the chief marketing officer of Tequila Alquimia her family's award-winning USDA certified 100% organic tequila company. Her family's mission is to influence agricultural practices in Mexico and consumption in the US through sustainable, eco-friendly practices.
Eliana is a graduate of Harvard University, where she studied sociology of economics. She also studied international business at the University of Nicosia in Cyprus. She is originally from Oxnard, California.
"Top 10 More Must Follow Prolific Latinos" list on Twitter in 2012 by VistaHispano.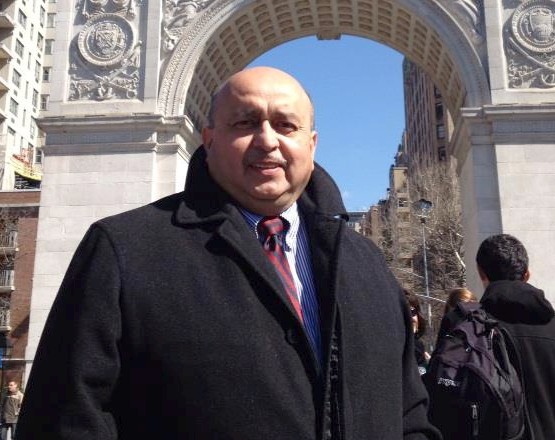 Martin Mares is the Founder of the Ivy League Project, an educator and now nationally syndicated columnist. The Ivy League Project (ILP) has its beginnings in the small farming communities of the San Joaquin Valley. In 1992, encouraged by Ruben Navarrette, Mares took a group of local high school students to visit Harvard and other prestigious colleges on the East Coast.

Within the first four years of the program, Martin's students were accepted to both Brown and Princeton University. This made headlines within the community for few had dreamed of going to college, let alone attending the preeminent universities of the world. Nineteen years later, over 800 students have participated in the Ivy League Project. Of those 130+ students have been accepted, graduated, or currently attending a prestigious East Coast school. ILP alumni include doctors, lawyers, educators, engineers and the leading innovators in their respected industries.
PRESENTERS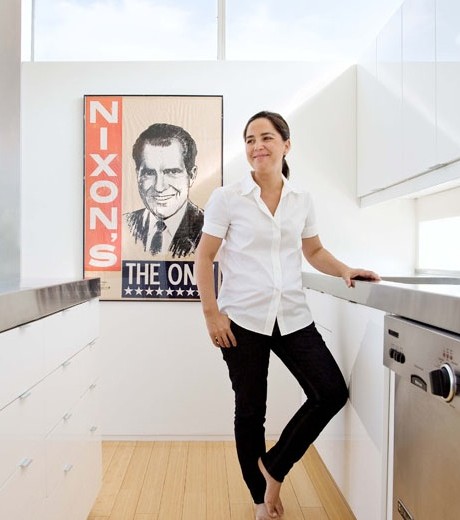 Rocio Romero is a celebrated Chilean-American architectural designer who is actively involved in residential home design and construction in the U.S., Chile, France, and Canada. In addition to her acclaimed line of prefabricated homes — the LV Series — Romero's design work includes commercial interiors, custom residential homes, furniture, and a gallery.
Rocio is a graduate of the University of California at Berkeley, where she received a Bachelor of Arts Degree in Environmental Design with a Major in Architecture. She received a Master's in Architecture from the Southern California Institute of Architecture (SCI-Arc).
Rocio and her work have been featured in numerous publications. Paul Goldberger of The New Yorker wrote, "Romero's designs stand out for their clarity, simplicity, and grace." Karrie Jacobs, founding editor in chief of Dwellmagazine, claimed in her book The Perfect $100,000 Housethat Rocio was the first to figure out how to market modern prefab homes: "Even as competitors and imitators spring up, Rocio is the one who really took on the problem of prefabricating a simple, attractive, low-cost modern house and solved it." Romero has served as a judge for many competitions, including the 99K House, Living Box, andArchitecture Magazine's Home of the Year award. Rocio's own work has been on display in national and international museums, including the Walker Art Center, MOCA, Vancouver Art Gallery, and the Triennale di Milano.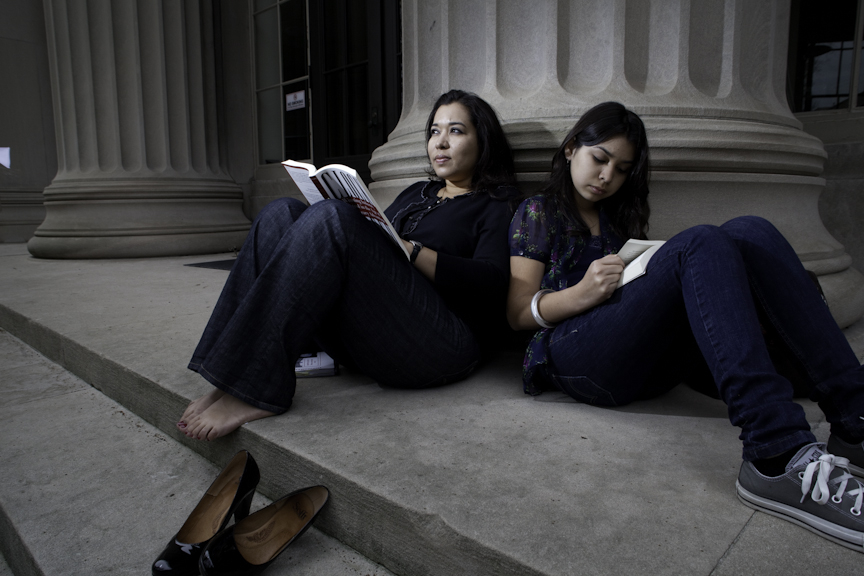 Nora Cadena is a first generation Mexican-American, three-time MIT graduate, engineering leader and community volunteer. She currently manages a $27M project for The Boeing Company and leads a cross functional team in the assembly, integration and test of a commercial satellite.
In 2012, she was the keynote speaker during the Adelante Mujer Latina Conference in Passadena, CA, and in 2008 was recognized nationally for her technical contributions with the Most Promising Engineer award during the "Great Minds in STEM" Conference. This year, Nora co-founded the "Latinas in STEM" Foundation to inspire and empower Latinas to pursue, thrive and advance in STEM fields.
Pamela Campos-Palma is a Boston-native of Honduran roots. She has served in the U.S. Air Force as an Operations Intelligence Analyst for seven years, currently as a Reservist in continuation of an honorable Active Duty career. As a military member, Pam has volunteered as a Sexual Assault Response Coordinator (SARC) Assistant for a deployed installation, and volunteered with local communities while in Europe and Southeast Asia. Presently a full-time student, Pam will be graduating a year early with her B.A in Political Science and Civic Leadership from Portland State University. Pam serves as the Director of a Latina/women's empowerment organization, Las Mujeres de la Raza and has worked for the Department of Veteran Affairs. An alumna of the highly selective National Hispana Leadership Institute (NHLI) in Washington D.C, as well as National Education of Women (NEW) Leadership Oregon, Pam is a tenacious, natural leader and advocate and has lobbied in D.C. and Oregon, on behalf of marginalized communities. She is currently in an internship working for U.S. Senator Jeff Merkley and most recently was nominated by the Governor of Oregon as the first and only student voting member on the Board of Trustees for Portland State University.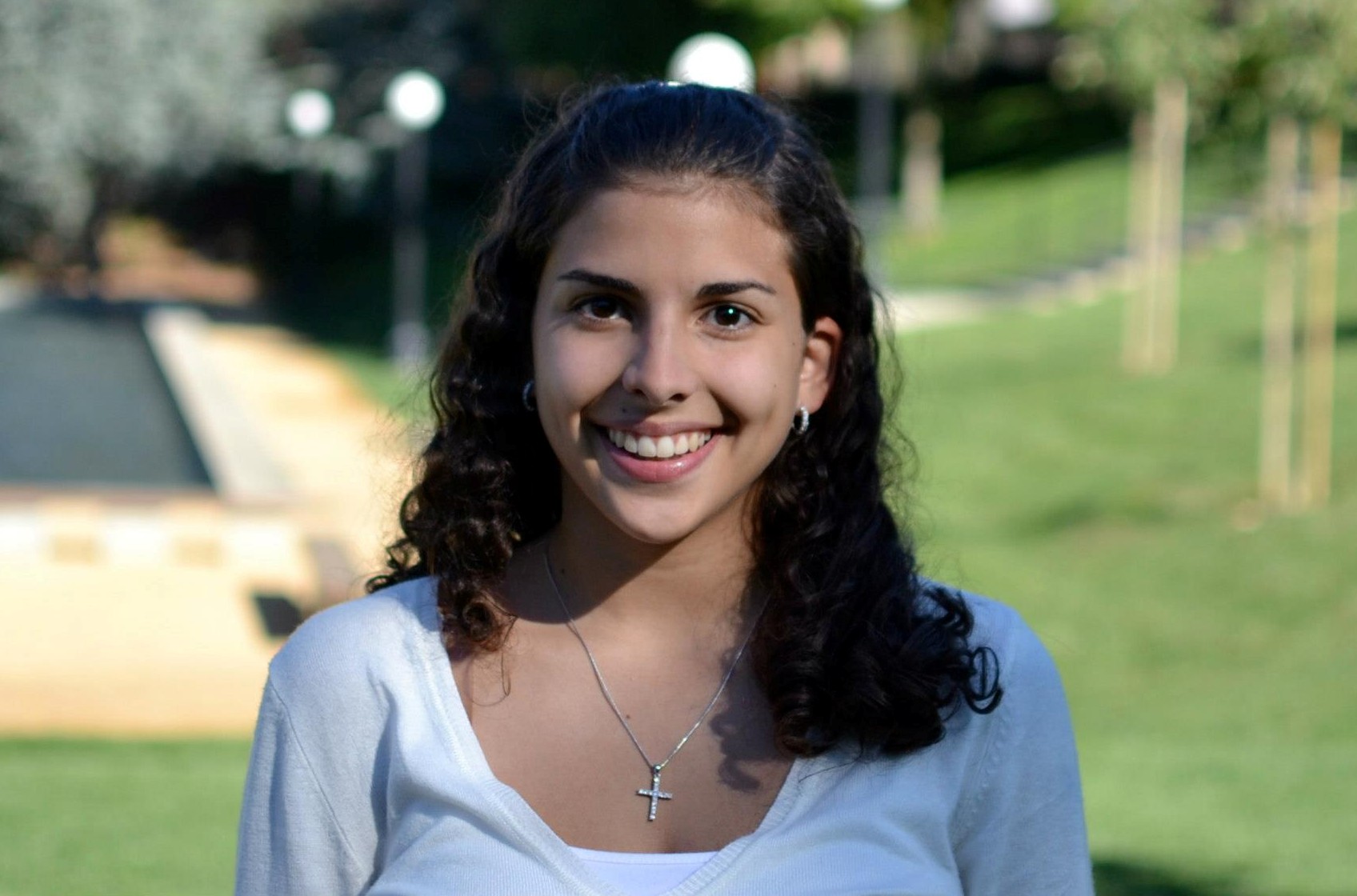 Estefania Ortiz, originally from Puerto Rico, is currently a freshman at Stanford University studying Electrical Engineering with a focus on Software Development. She was selected as a 2013 fellow at the competitive CODE2040 program, and recently completed a Software Engineering Internship with the Facebook Home mobile application team. Estefania is involved with SWE (Stanford Women in Engineering) as the Co-Director of outreach, she was a MAGIC (More Active Girls in Computing) mentor, and she participated in GTGTC (Girls Teach Girls to Code) teaching in a Web Development workshop. She also founded an organization called Camino a tu Futuro that gives Puertorrican students the resources that they need to achieve their maximum potential. Her goal is to start her own company combining technology and education.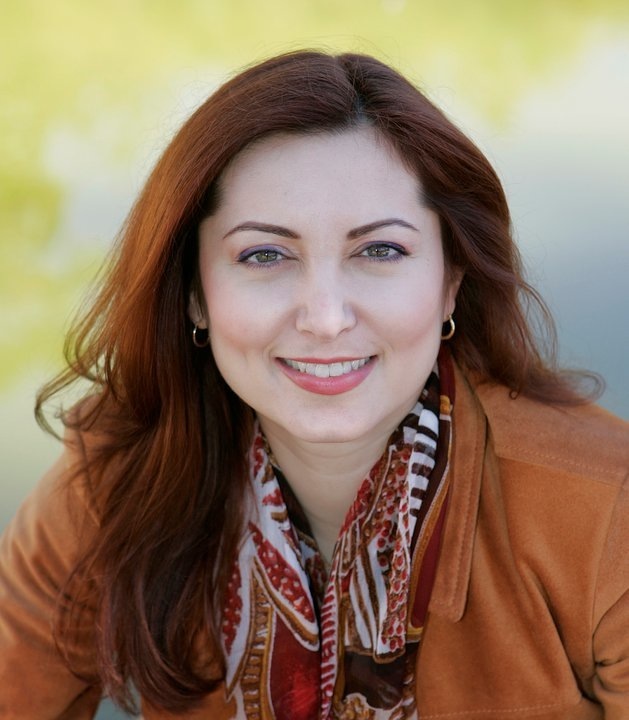 Veronica Villafañe is an Emmy award-winning bilingual multimedia journalist with more than 20 years of journalism experience. A former President of the National Association of Hispanic Journalists (NAHJ), she is the founder, Editor and Publisher of Media Moves, a website dedicated to covering and highlighting the accomplishments of Latino professionals in the media as well as the issues that affect the industry.
An expert in Hispanic and Spanish-language media, she has worked as a reporter, producer, writer and anchor for Spanish-language networks Univision, Telemundo and CNN en Español. She also reported for Reuters, Fox 11 and KCOP 13 News while running her own video production company. In 2002 she helped the San Jose Mercury News launch a media convergence project, producing and anchoring nightly television segments, webcasts and podcasts for almost 5 years.
In addition to being a columnist and contributor for Poder magazine, she is currently the West Coast Web Editor for impreMedia Digital.
ELLA Institute: Igniting the Pipeline for Latina Leadership
Organizer of LATINAS THINK BIG™ Los Angeles
Latinas Think Big® is an award-winning network and platform designed to advance the careers and businesses of Latinas.  We connect women to a supportive online community, career advice, dynamic events and influential networks.
To learn more about Latinas Think Big, visit our website at www.LatinasThinkBig.com.