Event Information
Refund policy
Contact the organizer to request a refund.
Eventbrite's fee is nonrefundable.
Success does not come easy to Latinas and minority women entrepreneurs. Learn from these successful Latinas how they made it to the top!
About this event
Is the American Dream still possible for Latinas and other minority women entrepreneurs?
Once the fastest demographics opening businesses in the USA, Latinas and minority women have fallen behind during the pandemic.
Learn from these courageous entrepreneurs how they overcame the obstacles and barriers posed by being a woman and a minority to achieve their own business dream.
Fireside Chat with Albania Rosario
Founder and CEO, Fashion Designers of Latin America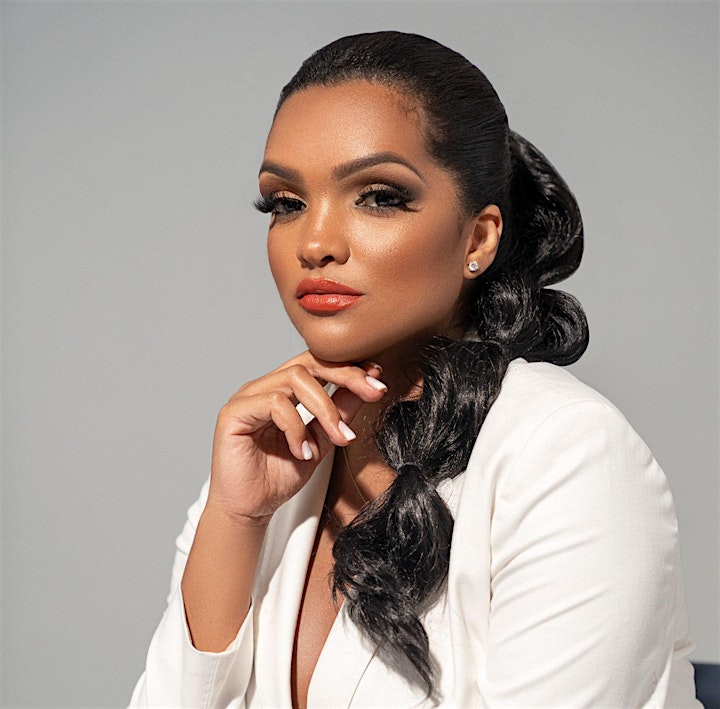 We were inspired by Albania's perseverance during these tough times. Through FDLA, she helped support other struggling artists and designers, shining a spotlight on their stories and fundraising through her project "Las Caras Detrás De La Moda En Latino América." The campaign features hundreds of video clips from designers across the globe telling their stories and testimonies about how the pandemic has affected their businesses and what they are doing to help.
"I strongly believe that every bad situation comes with a new opportunity but we must be ready to see it," says Albania. "If we focus only on the negative, it will be impossible to find new opportunities. We have to face the obstacles that come across our path. This is what life is about."
Keynote Speaker Bibi Hidalgo
Assistant Administrator, SBA Office of Government Contracting & Business Development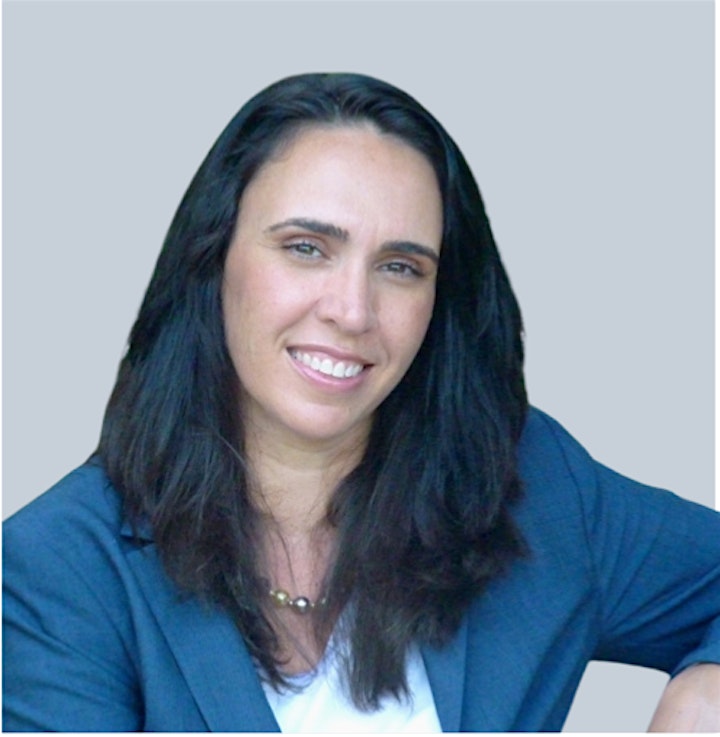 Bibi Hidalgo is the Associate Administrator for Government Contracting & Business Development at the SBA. In this role, Ms. Hidalgo oversees and reviews procurement policies for small businesses hoping to work with the Federal Government. This includes Small Disadvantaged Businesses, Veteran-owned firms, HUBZone firms, Woman-owned small businesses, and firms in the 8(a) Minority Business Development Program.
In her prior role, she was the SBA Government Contracting Policy Lead for the Biden-Harris Transition Team, developing policies that President Biden could execute in the first 100 days, with an emphasis on underserved communities. In 2014, Ms. Hidalgo and her brother Patrick Hidalgo co-founded Future Partners, LLC, which advised Fortune 500 corporate executives on procurement and minority business strategy, and created a model for how to facilitate significant opportunities for both. Prior to that, they both served in the White House, during which time she managed a government-wide initiative with the 24 Cabinet agencies to position the federal government to meet the Congressional 23% small business goal out of a $400 billion contracting budget for the first time in a decade.
In addition to her experience, Ms. Hidalgo has a Master's in Public Policy from the John F. Kennedy School of Government at Harvard University.
She is dedicating her work to the memory of her brother Patrick who passed away suddenly at the age of 41 in March of 2020.
Panels
1. Latinas & Success: How to Overcome Being a Latina, a Woman, [and an Immigrant] to Achieve Success
These successful female founders had to struggle with all odds to become who they are today. Learn from their experience of discrimination, language barriers, or lack of networks and how they prevailed to succeed.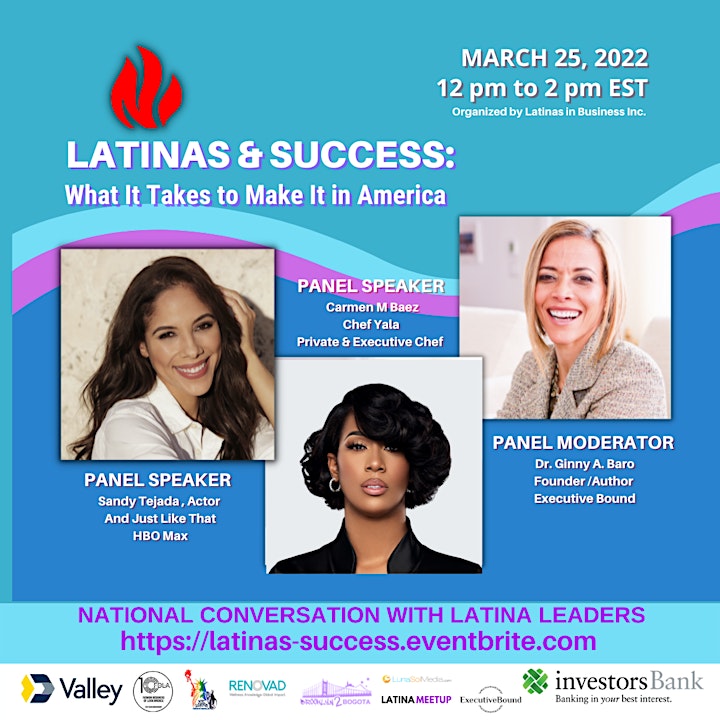 2. Latinas in Male-Dominated Industries: Who's the Boss?
Male-dominated industries and occupations are particularly vulnerable to reinforcing harmful stereotypes and creating unfavorable environments that make it even more difficult for women to excel.
These successful Latinas can tell how to overcome those stereotypes and who is really the boss in their own businesses.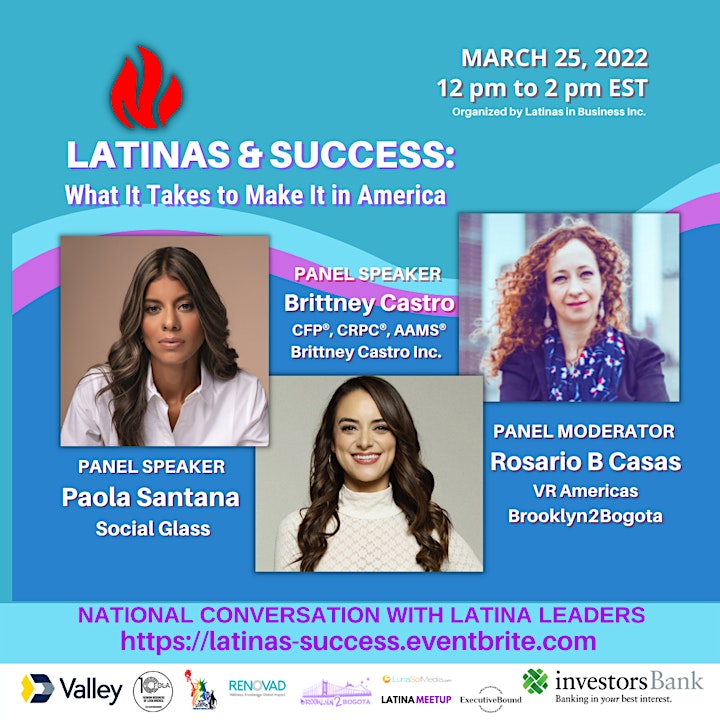 3. We Fund Women: Strategies to Achieve your Dream Business with Grants, Angel Investors, and Venture Capital
They made it first. Now, these female founders are leaning in and giving back! How they found purpose in helping fund other women's businesses in a formerly male-dominated field.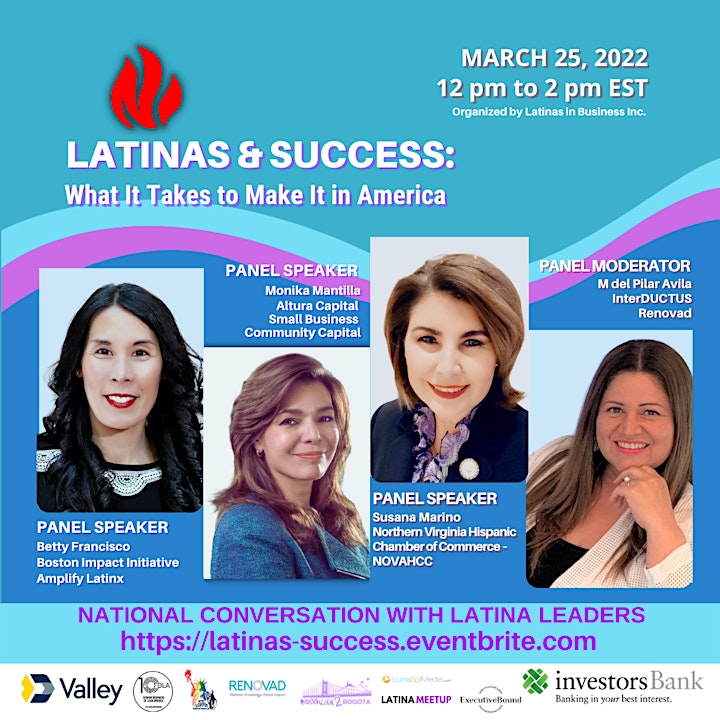 Your unique opportunity to join the winning team!
Only for Women's History Month, get your 50% off membership now! (New members only)
I understand that when I ACT NOW, I get…
FREE Feature Article with interview
FREE 2 Week Social Media Campaign
Considered for Spotlight
Discounted Opportunity for Guest Contributions as Expert
Additional Editorial Services through Strategic Partners
Discount on Press Release services
FREE 30-minute marketing session "Ask the Expert"
FREE Passes to LIB Webinars
20% OFF LIB Training Workshops
Earn Commissions as an Affiliate Partner
1 Free One-on-One Session with a Financial Advisor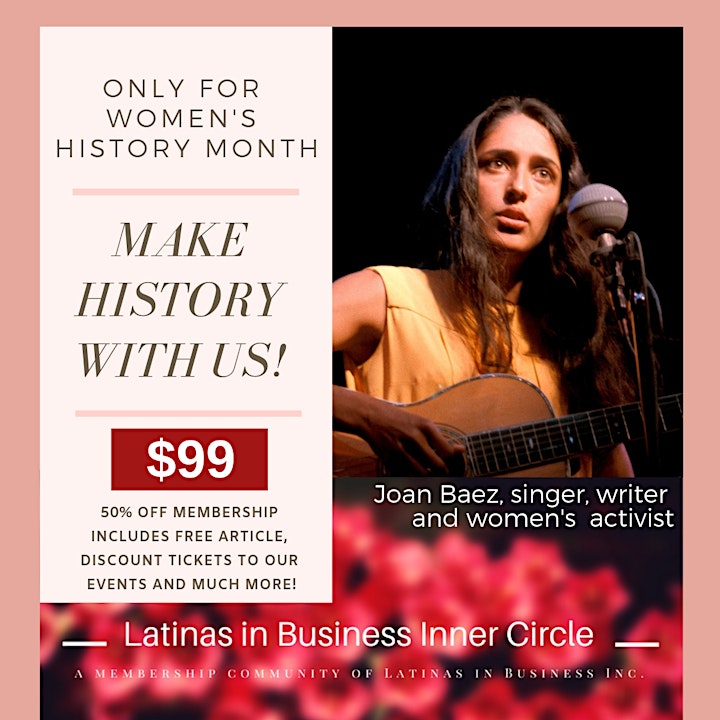 Date and time
Location
Refund policy
Contact the organizer to request a refund.
Eventbrite's fee is nonrefundable.