Description
Te invitamos al ultimo Latinas Power Connect 2017! Con el Mejor Secret Santa lleno de regalos exclusivos de nuestra comunidad de mujeres poderosas. En un espacio privado de lujo total en One Miami con una vista espectacular de la Bahía en Brickell. Tu ticket incluye "Food by #LatinasPowerEsmeralda Clara's Kitchen & Drinks Bodega Callia Argentina"
Quieres recibir un regalo? participa en el Secret Santa...
Publico General - Trae un regalo para mujer, valor mínimo $30.00 y envuelto en rojo.
Latinas Power Member: Trae tu regalo envuelto en rojo. Tienes dos opciones:
1) Tu Regalo puede ser tu producto o servicio ejemplo:
Letty Alvarez va regalar un certificado de $100 cupcakes LA Sweetz. Paulina Hurtado va a regalar una asesoría de reparación de crédito valorado $500. Zulmarie Padin va a regalar un certificado de coaching valorado en $500.
2) Trae un regalo para mujer valor mínimo $30.00 envuelto en color ROJO
Como lo haremos?
El dia del evento si participas del Secret Santa al entregar tu regalo envuelto en ROJO recibiras un ticket con un numero de turno para escoger el tuyo!
NO es obligado participar del Secret Santa, si no quieres traer un regalo igual alli te esperamos para conectar y disfrutar!
Invest in making meaningful connections at LatinasPower™ Connect while you enjoy food & drinks from Clara's Kitchen and Callia Argentina Wines.
Latinas Power™ Connect: Secret Santa
Date: December 13 from 6:30 to 9:30 pm
Address: 335 South Biscayne Blvd Miami Fl 33131
$6.00 Valet Parking por 5 horas.
Publico General Non-Members: $20.00

Latinas Power Members: $15.00
En la puerta: $23.00
Foto de nuestro espacio One Miami Condominium con vistas a la bahia de Miami en Brickell.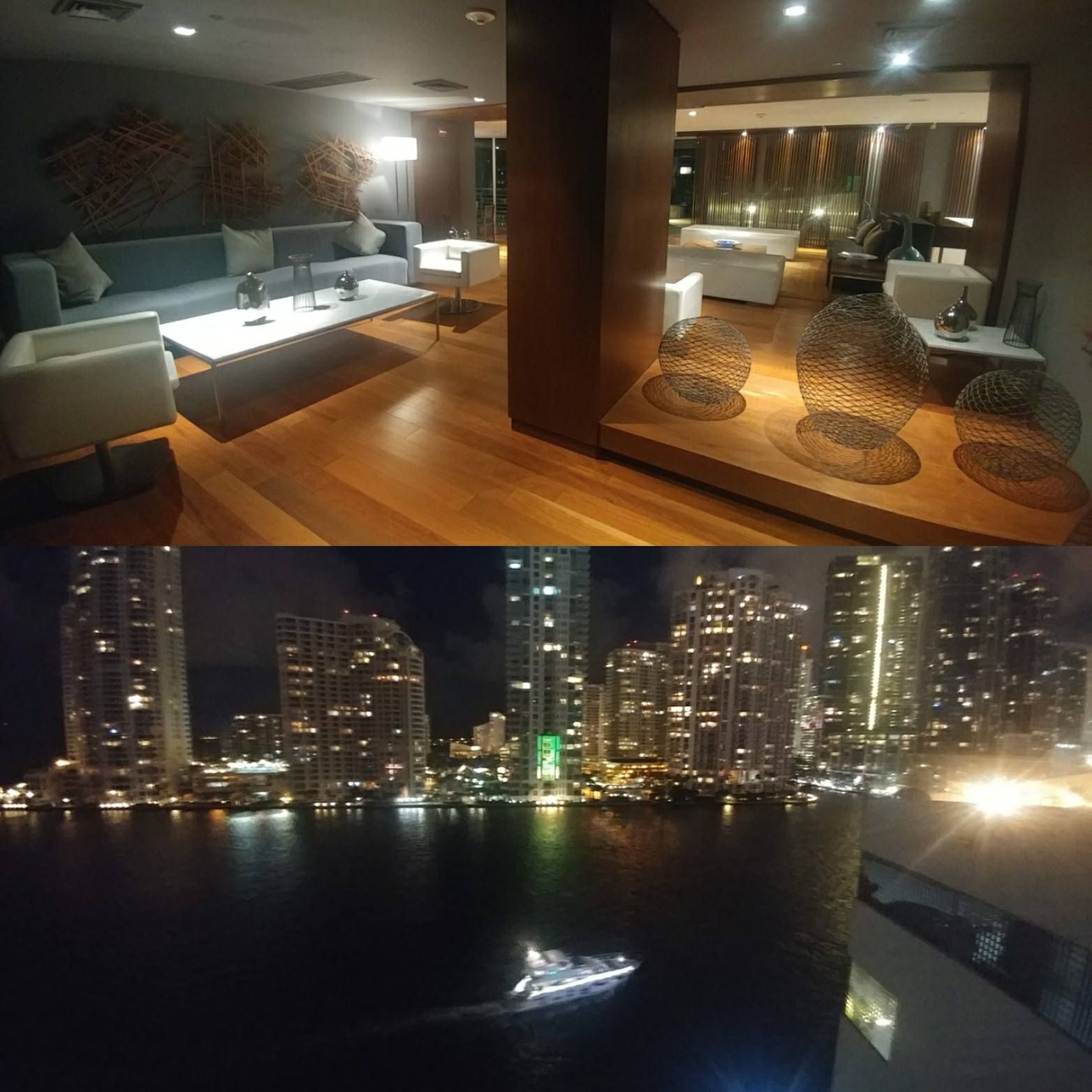 ---
Únete al movimiento oficial de las Latinas en Estados Unidos para tener Éxito! Creamos un espacio íntimo para conectar, aprender y crecer. Ser parte de la comunidad es Gratis! LIKE @SoyLatinasPower en Facebook
We make our influence Matter EMPOWERING Latinas to Succeed.
Membresia #LatinasPower
Esmeralda y Amatista forman el Grupo élite de la membresia del movimiento #LatinasPower que impulsa la plataforma de @SoyLatinasPower con sus recursos para empoderar a 1 MILLON de mujeres Latinas en EE. UU.
- Ser miembro requiere de una mínima inversión, una madrina y una aplicación
- Te da acceso a una red de mujeres exitosas y recursos exclusivos (gratis y con descuentos)
- Te ofrece las herramientas que necesitas AHORA para ACELERAR tu éxito y ALCANZAR tu potencial.
Zulmarie Padin, Fundadora
Conoce a Zulmarie Padin, accesora laboral de Univision click aqui un video corto de su segmento laboral en TV Show Despierta America Sigue sus consejos para tener exito en facebook @Zulmarie
Let's Connect
Like @SoyLatinasPower en Facebook, Instagram, Twitter
Email SoyLatinasPower@gmail.com para incluirte en nuestra lista y ser la primera en recibir una invitacion para nuestros eventos exclusivos.
#LatinasPower #JuntasPodemos #JuntasTriufamos