VAMOOOSSSSS - AMIGAS Happy Hour! Find friends, clients, collaborators and partners all while having fun!
About this event
It's Party Time!
Join your fellow Power Latinas
For AMIGAS HAPPY HOUR!
DATE: Thursday, February18th
TIME: 6:30 PM - 8:30 PM
GAME: FAMILIA FEUD
PRIZES: ALWAYS!!!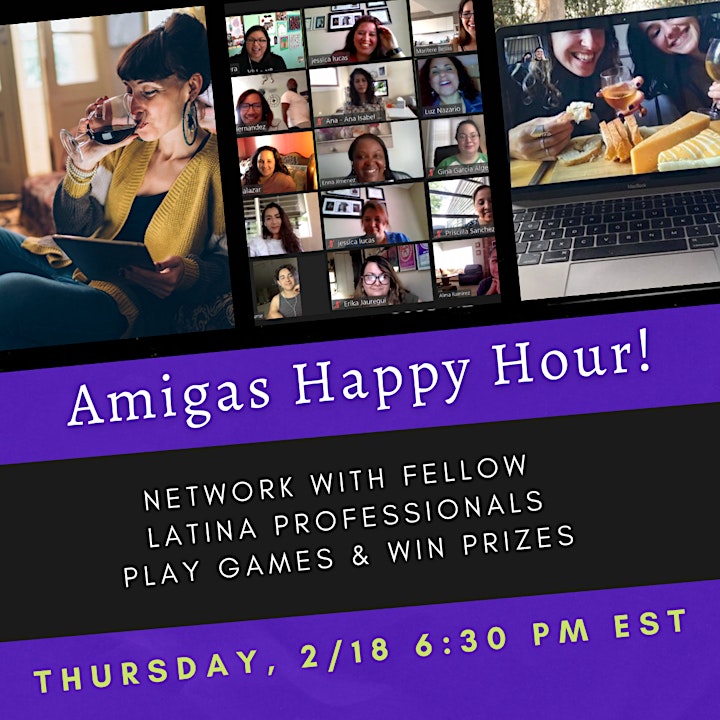 Organizer of LatinaMeetup's AMIGAS Happy Hour (2/18) Networking + Games & Prizes
Danay Escanaverino is a Latina serial entrepreneur and CEO of LunaSol Media, a boutique digital agency connecting clients to the Hispanic/Latino market. A twenty-year veteran of online marketing, with several successful acquisitions under her belt, Danay has worked with several Fortune 500 brands.
After being frustrated with the current negative narrative about Latinos, Danay decided to use her strengths as an entrepreneur and marketing to launch two LatinaMeetup in 2018 to empower the professional Latina community and change the conversation.
Danay's position is that "as a community we need to strengthen our economic power and influence by supporting Latina business growth. By doing this ourselves, we can effect change much faster than if we expect diversity initiatives to happen externally."
LatinaMeetup's mission is to CELEBRATE, ELEVATE and CONNECT Latina professionals through exciting networking events and a business directory. The goal is to build and consolidate Latina wealth and influence by supporting Latina businesses and the companies who support the Latina community.