Description
Dr. Nogales' professional career is anchored by her commitment to combat violence, especially violence against women and children. She uses many avenues of communication including the media and is an award winning author, playwright, songwriter, and currently working on a script for a movie about human trafficking.
The author of four books, Dr. Nogales' newest release is Latina Power: Using Your 7 Strengths to Say No to Abusive Relationships (a Latina Power Workbook) which provides practical information and resources for women facing domestic violence and was awarded First Place at the 2011 Latino Literacy Now International Book Awards. Dr. Nogales' innovative curriculum for adolescents LaTEENa Power! 7 Inner Strengths for Creating Success is offered for schools and community groups throughout the country.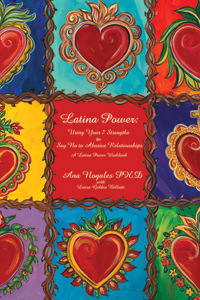 Her previous books include First Place award winning Parents Who Cheat: How Children and Adults Are Affected When Their Parents Are Unfaithful (HCI Books.); Latina Power! Using the 7 Strengths You Already Have to Create the Success You Deserve (Simon & Schuster); and Dr. Ana Nogales' Book of Love, Sex and Relationships: A Guide for Latino Couples (Broadway Books).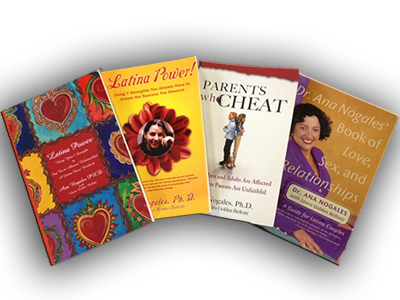 An accomplished playwright, Dr. Nogales' most recent play, Don¹t Call Me Baby! deals with the explosive issue of human trafficking. Her previous play, De Sabios y Locos, helped raise awareness of mental health issues within the Latino community.