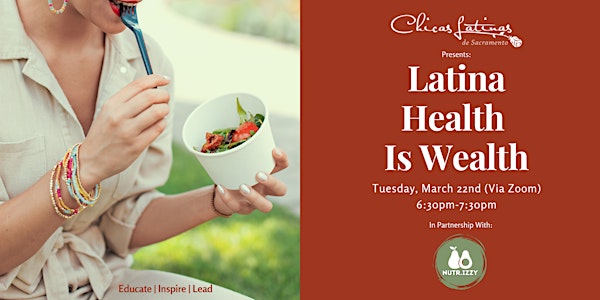 Latina Health is Wealth
Join Chicas Latinas de Sacramento and Nutr.izzy Nutrition & Wellness for tips for the Latina on the GO!
About this event
Chicas Latinas de Sacramento in partnership with Nutr.izzy Nutrition & Wellness will host a FREE Health & Wellness seminar on Tuesday, March 22nd, 6:30-7:30 via Zoom.
Our Partner: Izell Munoz, a Registered Dietitian Nutritionist, in Southern California, helps spread awareness on ways to fuel your body that do not include diet culture, trends, and harmful supplements.
This event will be recorded.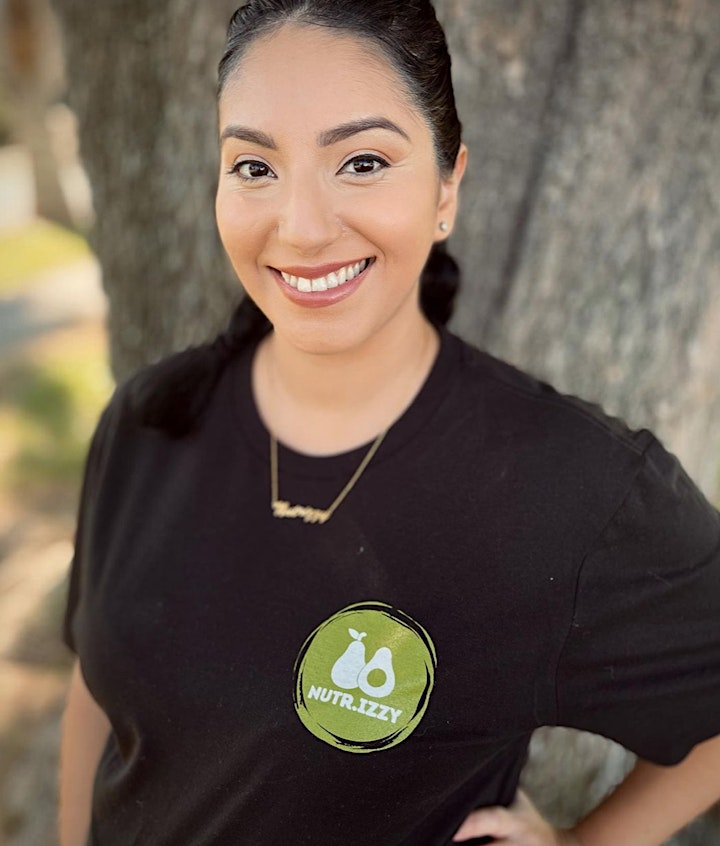 Nutr.izzy Nutrition & Wellness Mission Statement: We strive to support clients in their effort to achieve optimal health and wellness for better living.