Latina Equal Pay Day | Advocating & Negotiating for Pay Equity
Description
On November 1st, women across Boston are uniting for Latina Women's Equal Pay Day at Roxbury Community College. Join us!
Equal Pay Day symbolizes how far into the year women must work to earn what men earned in the previous year. According to the national average, Latina women need to work until November 1st of 2018 to make what their male counterparts made in 2017.
On November 1st...
Join AAUW, the Mayor's Office of Women's Advancement, Latina Circle, Roxbury Community College and others as we unite women across Boston to share experiences and teach you how to advocate for yourself for fair pay.
6:00- 6:30PM | Networking
6:30- 6:40PM | Kick- off & Introductions
6:40- 7:30PM | Latinas at Work- A panel discussion on fair pay and negotiation in the workplace.
7:30- 8:00PM | Salary Negotiation with AAUW Work Smart in Boston
8:00- 8:30PM | Negotiation Role-Play & Event Wraps


Latina Women & the Gender Pay Gap:
In a 2017 report by the Boston Women's Workforce Council, Latina women make $0.49 on a white male's one dollar here in Boston. These losses can add up to more than 1 million dollars over the course of a 40 year career, according to calculations (of national Census data) from the National Women's Law Center.
AAUW Work Smart in Boston, an initiative of AAUW and the Mayor's Office of Women's Advancement, is a FREE grassroots salary negotiation workshop program that helps close the gender wage gap by empowering women to evaluate, articulate, and negotiate their value in the job market. Click here to find workshops in your neighborhood.
By submitting your email address, you agree to receive updates about news, programs, and special events from AAUW and our event partners.

________________________
More about the our partners:


Latina Circle
The Latina Circle is an exclusive network based in Boston that is advancing Latina leaders across industries into positions of power and influence.

Roxbury Community College
Founded in 1973, Roxbury Community College (RCC) is a comprehensive, multicultural, urban, student-centered, open-access community college. RCC offers associates degree and certificate programs, online courses, corporate and community education programs, and lifelong learning programs. Their 16-acre, five-building campus houses classrooms, specialized science and computer laboratories, the library and learning center, the Reggie Lewis Track & Athletic Center and the Media Arts Center. For more information on Roxbury Community College, visit www.rcc.mass.edu.



FEM COVE
Femcove is a collaborative community for professional millennial women, entrepreneurs & creatives. Their primary reason for existing is to elevate and accelerate the growth of success minded innovative millennials by providing meaningful experiences and valuable resources needed to achieve personal and professional success.



Women with Purpose
Women with Purpose strives to connect, cultivate and empower women who identify themselves as minorities by enhancing professional and leadership skills to help women thrive personally and professionally. We do this by providing a series of professional development seminars, with topics ranging from negotiation skills, wellness, personal branding and financial literacy. Our goal is to empower our participants to achieve their greatest potential by providing unparalleled opportunities for professional development and skill building.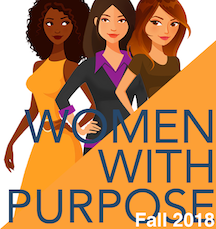 Latinx in Tech
Latinx in Tech is an inclusive and collaborative community, focused on empowering latinos to reach the next level in their careers through networking, mentorship and learning opportunities. Our goal is to create a more diverse workforce and provide Latinx professionals with the tools to grow and thrive as thought leaders in today's innovation economy.

Mayor's Office of Women's Advancement
The Mayor's Office of Women's Advancement is an embodiment of Mayor Martin J. Walsh's commitment to advancing and supporting women in the City of Boston.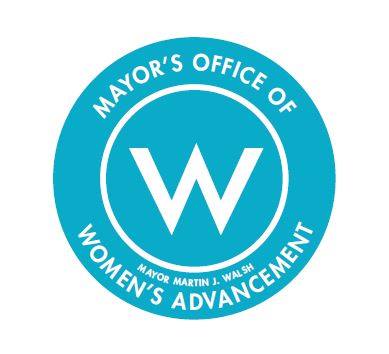 MA Office of Economic Empowerment (OEE)
The Office of Economic Empowerment (OEE) is a department within the Office of the Treasurer and Receiver General of Massachusetts tasked with supporting, advocating, and facilitating policies that empower all Massachusetts residents. OEE programs serve women, families, high school students, veterans, and seniors. OEE priorities include closing the wage gap, increasing access to financial education, improving college affordability, and investing in STEM careers and education.