Latina Coalition & SCC Office of Women's Policy Present: ELLA Program Gradu...
Description
Join Latina Coalition SIlicon Valley & SCC Office of Women's Policy for the final ELLA (Engaed Latina Leadership Activist Program) event of the year! After six Civic Engagement & professional development sessions, a networking mixer, a 3-day intensive retreat, and Latina Action Day, our 2017 ELLA class is now graduating!
They've completed their video projects and are ready to share their work with the Latina Coalition family. Please join us for this special event where we will be celebrating our ELLA class and showcasing the video projects from this year - along with the special winner that will receive a scholarship from Latina Coalition Silicon Valley.
Video project PSAs to be presented are:
Economic Advancement of Latinas in Silicon Valley
Women & Girls Justice for Latinas in SIlicon Valley
KEYNOTE | SARAHI ESPINOZA SALAMANCA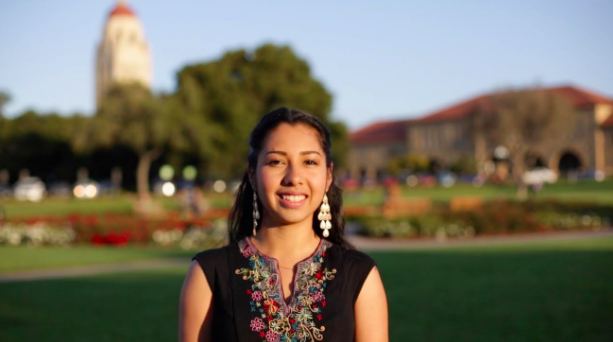 Sarahi Espinoza Salamanca is the Founder and CEO of DREAMers Roadmap, a mobile app platform that helps undocumented students navigate the necessary resources to access higher education. This is Sarahi's latest project in a longer trajectory of activism within and for the undocumented community, which have placed her in the spotlight of continued conversations centered on national immigration policy.
MC | MARIA VALLE
was born and raised in San Jose. She received a Bachelor's in Political Science from Santa Clara University. After graduation she joined Public Allies, a service program through Americorps, which placed her in Fair Oaks Community Center as a Benefits Navigator for ten months. After Public Allies, she served Sacred Heart Nativity Schools as a Secretary for two years. In September 2015, she started a new role within the organization, as the Director of Graduate Support.
---
Questions? Contact ELLA Chair, Cristina Garcia at Cristina@latinacoalition.org