Latina 50 Plus is honored to have Award-winning author, Ana Castillo, Ph.D facilitate a writing workshop on self-care.
About this event
COUNT YOUR LOSSES: One Hour Jumpstart Writing Workshop
Count your losses. It means just move on from now on. You have made bad & costly decisions, or you have been unfortunate by no fault of your own, such as a disaster of some sort like a fire or flood or disease.
Ana Castillo, facilitator will lead participants in writing prompts and exercises with an emphasis on guidance.
What does Count Your Losses mean in 2021? Might we 'just move on?" What does moving on mean? What do we do with the writing about our loss/es? Is publishing the end-game or keeping it private in a journal for self-reflection? If you do want to publish, what's the next step? If not, what options to develop, get feedback, gained confidence in writing, etc.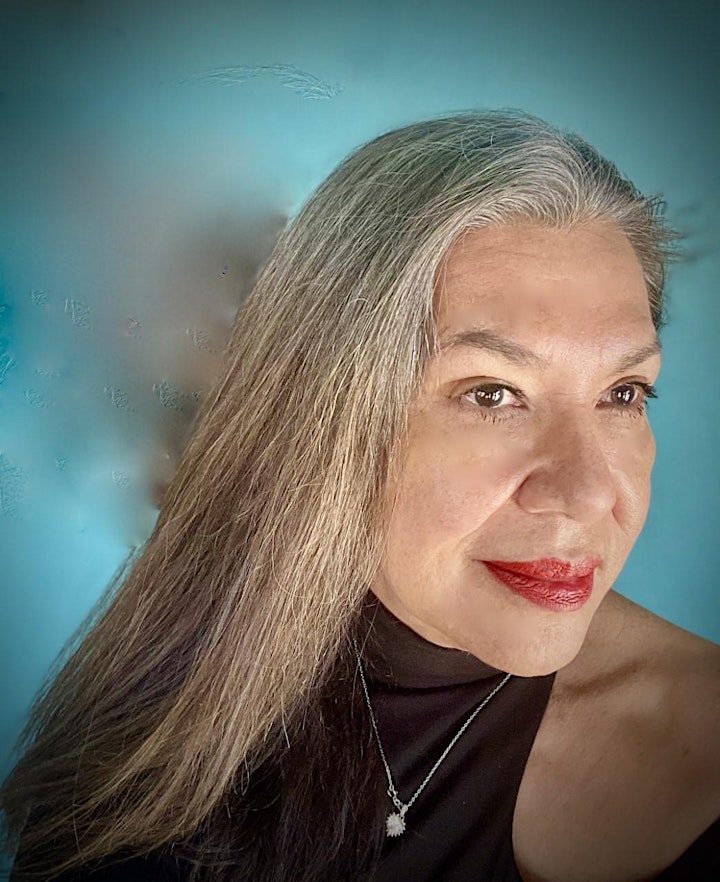 Ana Castillo, Ph.D.
Ana Castillo (June 15, 1953-) is a celebrated and distinguished poet, novelist, short story writer, essayist, editor, playwright, translator, and independent scholar. Castillo was born and raised in Chicago. She has contributed to periodicals and on-line venues (Salon and Oxygen) and national magazines, including More and the Sunday New York Times. Castillo's writings have been the subject of numerous scholarly investigations and publications. Among her award winning, best sellling titles: novels include So Far From God, The Guardians and Peel My Love like an Onion, among other poetry: I Ask the Impossible. Her novel, Sapogonia was a New York Times Notable Book of the Year. She has been profiled and interviewed on National Public Radio and the History Channel and was a radio-essayist with NPR in Chicago. Ana Castillo is editor of La Tolteca 2.0 on her blog, an arts and literary zine, which features creatives of all backgrounds, while focusing on the marginalized.In 2020 Dr. Castillo was the recipient of the Northeastern Illinois University Distinguished Alumnus Award, the highest alumni honor the University bestows. It recognizes a particular achievement of note, a series of such achievements or a career of outstanding accomplishment. In 2014 Dr. Castillo has held the Lund-Gil Endowed Chair at Dominican University, River Forest, IL and served on the faculty with Bread Loaf Summer Program (Middlebury College) in 2015 and 2016. She also held the first Sor Juana Inés de la Cruz Endowed Chair at DePaul University 2001-06, The Martin Luther King, Jr Distinguished Visiting Scholar post at M.I.T. and was the Poet-in-Residence at Westminster College in Utah in 2012, among other teaching posts throughout her extensive career. Ana Castillo holds an M.A from the University of Chicago and a Ph.D., University of Bremen, Germany in American Studies and an honorary doctorate from Colby College. She received an American Book Award from the Before Columbus Foundation for her first novel, The Mixquiahuala Letters.
Ana's new book, My Book of the Dead forthcoming September!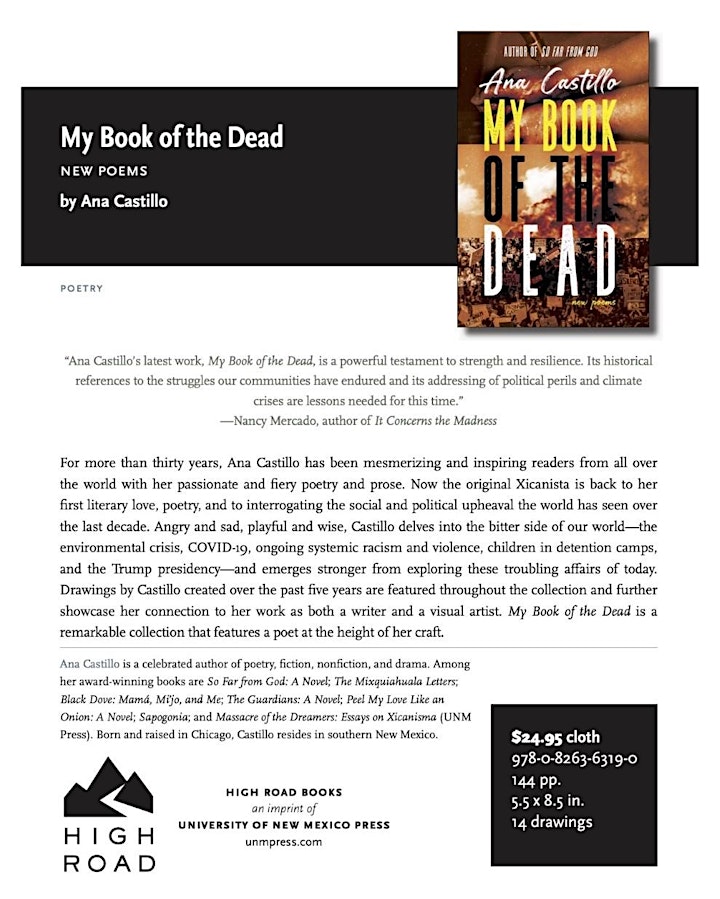 Organizer of Latina 50 Plus Wellness Program: Ana Castillo Writing Workshop