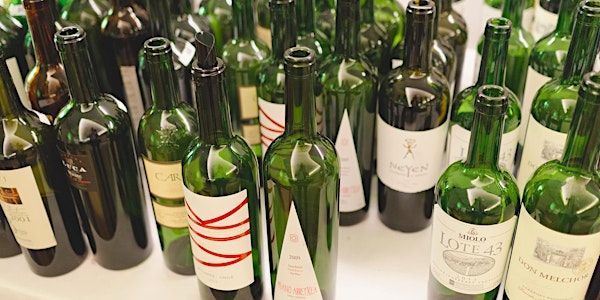 Latin American Wine & Spirits Tasting 2016 TRADE AND MEDIA TASTING
Location
Sir Francis Drake Hotel
450 Powell Street
San Francisco, CA 94102
Description
Latin American Wine & Spirits Tasting
September 7 at Sir Francis Drake Hotel, San Francisco

LATIN AMERICAN WINE & SPIRITS TASTING
Wed Sep 7th | 3:00 - 7:00 PM
Sir Francis Drake Hotel | 450 Powell Street, San Francisco, CA
RSVP at LAC2016.eventbrite.com
#FullCircleBevCon
For qualified trade and media only.
**ONLINE REGISTRATION HAS CLOSED. ONSITE REGISTRATION WILL BE AVAILABLE AT THE EVENT. VALID BUSINESS CARD REQUIRED**
There's no denying South America is remarkable. With geographic and climatic extremes including the world's highest waterfall, the largest river by volume, the longest mountain range and the driest place on earth, this diverse continent is also home to an amazing range of quality wines and spirits. No less than ten countries contribute to the far ranging diversity of beverage and it would take years to navigate it all.
And being in California, we would be remiss not to equally consider the diversity of our immediate southern neighbor, Mexico and encourage a Central American nation or two in-between. So what do you do when you can't take four months off to travel south? Why come to our Latin American Wine & Spirits Tasting of course!
Hosted at San Francisco's celebrated Sir Francis Drake Hotel on Wednesday, Sept 7th, the Latin American Wine & Spirits Tasting event will feature the largest and most far reaching collection of Latin American wines and spirits ever assembled at a single event in the USA.
Showcasing their wines will be dozens of bodegas and adegas from Argentina, Brazil, Chile,Mexico, and Uruguay. In addition to wines, the tasting will feature spirits and cocktails from Guyana (Rum), Nicaragua (Rum), Brazil (Cachaça), Mexico (Tequila and Mezcal), Chile (Pisco), and Peru (more Pisco!).
You'll have the opportunity to taste from and chat with countless winemakers, distillers, and leading principals from across the continent. It's an absolute "don't miss" event! We hope to see you there! Join the conversation @FullCircleWine #FullCircleBevCon
PLATINUM SPONSORS
GOLD SPONSORS
SILVER SPONSOR
BRONZE SPONSORS