Description
JOIN US FOR CREVENTIVE PUPPET CO'S LATEX MASK MAKING WORKSHOP

In this workshop participants will learn the techniques used to bring some of the most beloved, horrific, and terrifying monsters in television and film to life.
In this class, we will cover creature anatomy, how to collect references, create concept artwork, learn how to work with various types of clay and sculpting tools. We will also cover sculpting techniques, mold-making, and casting. Sculpting and mold making will be done in class.
Each student will be provided with an armature/sculpting base, 1 bag of WED clay, a set of sculpting tools, (mold making material will be provided in class ie: bucket, plaster, burlap), 1 case of slip-cast latex.
Find more information about the workshop and instructors at www.creventivestudios.com
WORKSHOP BEGINS: 10:00am - Saturday, September 2nd 2017.

WORKSHOP ENDS: 5:00pm - Saturday, September 23rd 2017.

Space for this unique workshop experience is limited. Register today!
Level: Advanced
Ages: Highschool+
Duration: 4 days, 7hr scessions
Description:
Breakdown of the workshop:
Instructor Bio: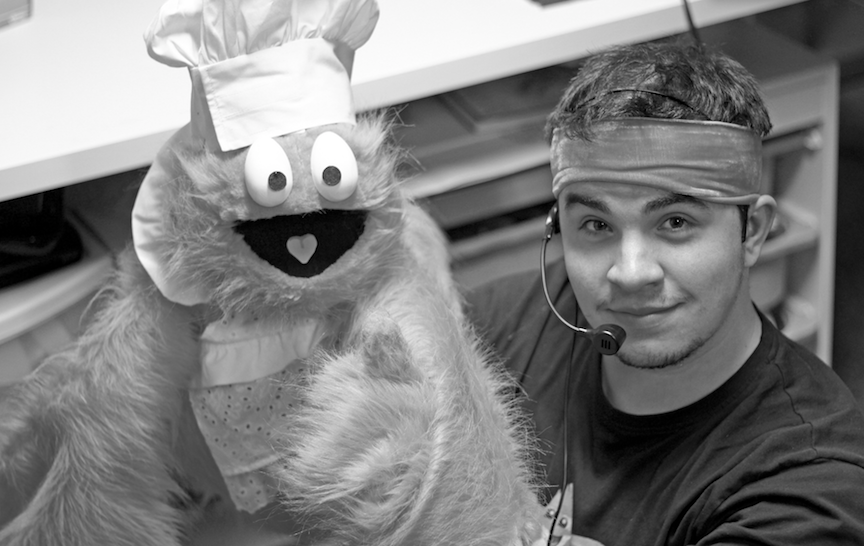 Creventive Puppet Company's workshop is conducted by Connor Asher, the owner of Creventive Puppet Company. (Chicagoland Puppetry Guild, Buck's Rock Performing and Creative Arts Camp, Magic Wheelchair, Dead Meat) Connor Asher is a graduate of the Art Institute of Chicago, where his studies focused on character design/animation. Outside of Creventive Puppet Co, he is a freelance artist/puppeteer, working in all aspects of character creation/design.

Connor Asher founded Creventive Puppet Co. in 2014, where he focuses on creating educational content using unique storytelling to inspire/motivate the artist community.
Connor offers these classes in hopes of transforming his passion into a living, in encouragement to see an artform live for many years to come, and in hopes to continue exploring animation, puppetry, and other creative ways of storytelling.
FAQs (PLEASE READ ALL BEFORE ATTENDING WORKSHOP)
Conduct, decency, inclusion and harrassment.
We have a lot of fun in our workshop, HOWEVER if you're disruptive, rude and affecting the ability of other attendees to learn we will ask you to leave.
Are there any physical considerations?
Is there an ID requirement or an age limit for the workshop?
Yes. Workshop attendees must generally be 18 years of age by the first day. However we recognize there may be exceptional young performers with a passion and talent for puppetry. In extremely rare cases we can make exceptions if approval is granted by our host venue. These instances are decided on an individual basis and only as space allows. You can contact us with specific questions via email at: info@creventivestudios.com
What are my transportation/parking options for getting to and from the event?
Street parking is aviable at all times.
What can I bring into the event?
Only fully registered attendees, and workshop instructors may participate in workshop sessions and performances.
Attendees may take still photos. Please keep in mind any recording or still photos must not disrupt other students.
Students are allowed to bring thier own puppets, however puppets WILL be provided by the instructor for the course.
How can I contact the organizer with any questions?
You can contact us by email at: info@creventivestudios.com

Is it ok if the name on my ticket or registration doesn't match the person who attends?
Yes, IF a note is added/emailed to us about
What is Creventive Puppet Company's Mission?
Our mission at Creventive Puppet Company is to create high quality, entertaining/educational productions to inspire through unique storytelling using the art of puppetry. We hope to continue that mission by continuing to offer public workshops on puppetry.