Latest Innovations in Gaming Technology
Actions and Detail Panel
Latest Innovations in Gaming Technology
Tue, December 20, 2016, 6:00 PM – 8:30 PM PST
Description
Dear APP/Game Developers, Marketers, Analyst and Entrepreneurs,
GREAT NEWS! We are having a big professional party in the bay area in December!
If you are Game/App developer, product analyst , UA marketer,and Studio CEOs, this MeetUp is a must-to-come!!!
We are inviting leaders of the App industry to speak about Game development, product analytics, monetization and entrepreneurship!
PLEASE READ THE ENTIRE EVENT DESCRIPTION.

There is a cover charge to attend this event. But for EARLY RESPONDERS, IT'S FREE!
A "YES" RSVP on our meetup site does not confirm your reservation.
Space is limited. Please only RSVP "Yes" if you will be attending.
Take advantage of EARLY RESPONDERS, IT'S FREE!
Slots are limited. First come, first served!
Second Responders $7 plus Eventbrite fees
Late Responders $12 plus Eventbrite fees
In order to attend, you must register and pay via Eventbrite.
Please bring your printed ticket to the event.
Or, pay $15 (cash) at the door.
Event Agenda:
6:00 pm to 7:00 pm Check In, Food, Networking Reception
7:00 pm to 8:30 pm Panel Discussion, Q & A
8:30 pm to 9:00 pm More Networking
Our Confirmed Panelists includes but not limited to:
1. IBM (Product Dev Support) William Le Voir-Barry Media / Entertainment /Gamification
2. DeltaDNA (Analytics/Monetization) David Zemke VP Business Development
3. Midas Touch Games Ethan Einhorn Director of Publishing
Guest Speakers:
William Le Voir-Barry IBM Gamification/Casual Games / eSports / Gamification / Agile / SCRUM
In the world of games, eSports and gamification, William works with clients on improving ROI – through areas such as, Agile / DevOps, SCRUM, Motivational Game Mechanics, Game Analytics / IBM Watson, Efficiency in Architecture and Cloud Patterns...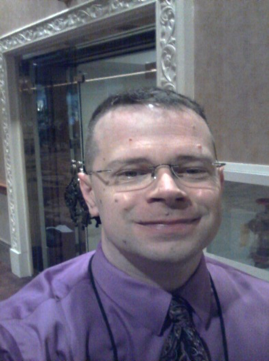 Coming from IBM's Consulting World, William's current role with Strategy and Design allows him to "Stitch" together IBM's technology portfolio for Clients. With his experience in industries such as Media/Games, Gamification, Government, he has encountered very complex technology and state of the art environments. In the world of games & gamification, William works with clients on improving ROI – through Agile / DevOps, SCRUM, Motivational Game Mechanics, Efficiency in Architecture and Cloud Patterns. As an IBM Award Winner in 2014 & 2015 for Eminence & Excellence, William strives to put his clients up front and unites with IBM / Client Teams to "Get it Done!" William's work with diverse technologies include such as BigWorld, Unreal, Unity, Bluemix, Cognos TM1, and various Cloud Patterns. Outside of client time, you will find William exploring the rocky shores of Pacific Northwest, or perhaps walking the Strand in Manhattan Beach. Winter activities also include exploring the great lakes region in Northern Wisconsin, watching the shifting ice flows.
David Zemke VP Business Development of DeltaDNA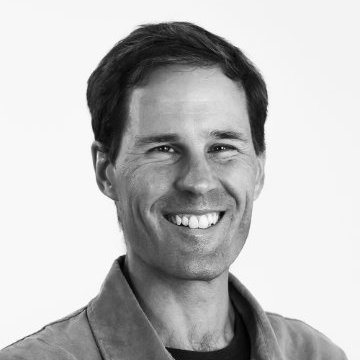 David is a seasoned gaming professional with twenty years of experience in interactive entertainment across mobile and console platforms. He has worked in mobile for the last ten years in publishing, mobile marketing and business development.

He has run major product launches resulting in several best-selling titles for Glu Mobile, Sega, DeNA and GameHouse. While at Sega he managed their mobile business in the west for two years and helped bring some of the biggest games to market including new versions of Sonic and classic games like Crazy Taxi. He is currently working at deltaDNA in business development and helping developers create the next generation of great free to play mobile games.

Specialties include: business development, mobile marketing, ad monetization, product research, and consumer promotions.
Ethan Einhorn Midas Touch Games Director of Marketing & Publishing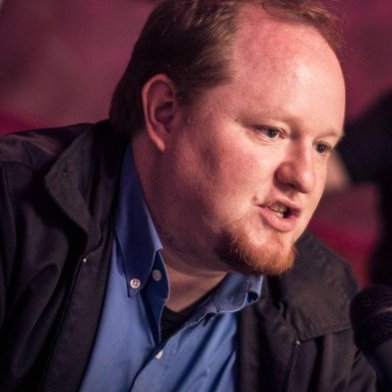 Ethan believes that VR is the most important and exciting innovation in media since the introduction of the television, and he has built his career around this belief. Currently, he is the Director of Marketing & Publishing for Midas Touch Games, a VR developer that has just released their first product on Steam, Fist of Physics. A twelve-year veteran of SEGA, Ethan worked closely with Apple to produce the #1 game released during the launch of the App Store, Super Monkey Ball. He also authored a trans-media product model for Sonic the Hedgehog, which became the foundation for the brand's business strategy.
Plus people from AdColony, Yahoo Flurry, Pocket Gems, Perfect World are interested to come as well! Please stay tuned and Join our MeetUp Group!!
JOIN OUR MEETUP GROUP for future events notification!!
https://www.meetup.com/San-Francisco-Global-Marketing-Growth/
FAQs
How can I contact the organizer with any questions?
Please email yanzigeng@gmail.com
If you are interested to vlunteer , speak or partner with us in future events. Please email me.
If you are an Game/App startup and would like space on a demo table for the networking portion of the event, please send an email message to me.
Put this in the subject header:
12/20 Game event