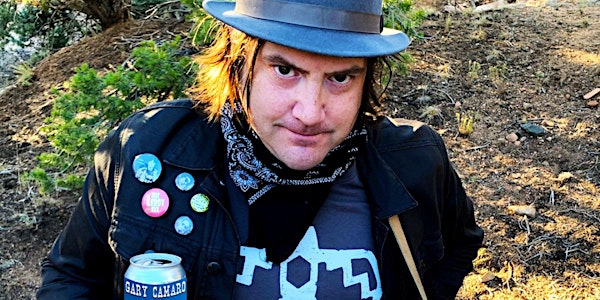 Later, with Music! Featuring Gary Camaro at Eat Paint Studio
Eat Paint Studio exhibition, "Available Light," with Special Musical Guest Gary Camaro
When and where
Location
Eat Paint Studio 5036 North Lincoln Avenue Chicago, IL 60625
About this event
Capacity is LIMITED. Masks are required for all people, regardless of vacination status. Please contact us with any questions about this event.
[Friday, NOV 13, 2021] Eat Paint Studio is pleased to announce that our collaboration with local musicians and artists continues! Visit the gallery to see our current exhibition, "Available Light: Photographs by Andrew Steiner," and listen to live music by the inimitable Gary Camaro. I hope you will join us for this FREE event!
Open House: 6 - 9PM
Musical Performance: 7:45PM
About our Guest Musician, Gary Camaro
As the self proclaimed Poet Laureate of Ashland Avenue, Gary Camaro has been kicking around on the local Chicago music scene since the mid-90's in various rock, blues & country bands. Since breaking away from his last outfit, The Wabash Cannonballs in 2019, he has released his debut solo effort Wolf Ryot Star & has emerged from the pandemic with his sophomore solo release, In The Direction Of Travel. This new effort encapsulates what he defines as "Heavy Americana". Blazing rock & roll music saturated with roots of country & blues while wearing the main influences of Izzy Stradlin, Son Volt, Keith Richards & Jack Kerouac loudly upon his sleeve for all to see & hear. Like his solo debut, he has once again stepped into the Producer shoes & recorded this album entirely on his own, including art direction from his atelier, Black Jackal Studio in the Malt Row section of Chicago.