LATER LANDS (Unofficial Outside Lands After Party) ft. Surprise OSL Band
When and where
Date and time
August 9, 2019 · 10pm - August 10, 2019 · 2am PDT
Location
Neck Of The Woods 406 Clement Street San Francisco, CA 94118
Description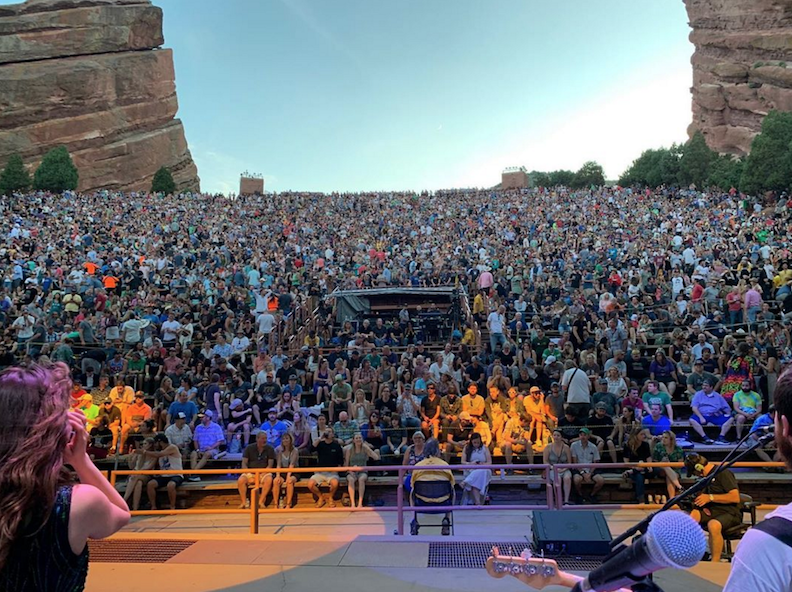 TICKETS AVAILABLE AT THE DOOR!
LATER LANDS
A surprise midnight set by a popular Outside Lands band (pictured in the above photo at Red Rocks) plus special guests Jessie Berg, Kosha DIllz, BOY SIM, Fuze the MC, and friends play an intimate venue for a good cause. Without SF Park and Rec there would be no Outside Lands in Golden Gate Park.
Friday August 9th, 2019
10pm-2am
21+
Neck of the Woods
406 Clement St., San Francisco, California
Early Bird $10, Advanced $15, Door $20
*All proceeds benefit San Francisco Recreation and Parks
Thank you to our sponsors:
Adam Swig
A secret midnight performance by ____________ a dancey, indie-pop band, who's performing at Outside Lands later in the weekend (why we can't tell you who it is).
With support from:
Jessie Berg (LA) (SF Debut) @jessiebergg
Late night live set by BOY SIM (ATX) @bOysim

+ Special Guests
Kosha Dillz (LA/TLV) @koshadillz
Fuze the MC aka Lance Is a Genius (ATL/OAK) @fuzethemc
DJ Beatific (OAK) @djbeatific
Hosted by Adam Swig and friends
About San Francisco Recreation and Parks: The San Francisco Recreation and Park Department's Mission is to provide enriching recreational activities, maintain beautiful parks and preserve the environment for the well-being of everyone in our diverse community. Together, the staff of the Recreation and Parks Department and the public who they serve create a dynamic, creative, and supportive environment for all.
About Jessie Berg: At only 21-years-old, break out artist, singer and songwriter Jessie Berg, has already been recognized by some of the biggest names in the music industry, recently releasing her buzzworthy first single and music video "Monster". Miss Berg's style of music is pop, but also identifies in the R&B category, and she describes her art as a mix of both. Her strongest influences derive from emotionally- driven female storytellers such as Amy Winehouse, Alicia Keys, and Cher.

About BOY SIM: Producer, singer, and songwriter, Christopher Sauceda, better known as BOY SIM, made his first mark on the pop music scene in early 2016. After years of honing his production & songwriting skills under different monikers, he released his breakout track "Animals" on Calm Records, a UK based label. The song quickly became an underground pop anthem. Since his debut, he has released several smash singles leading up to the release of his debut mixtape "Pink Noise" which features an all-star cast of producers and vocalists such as Robokid, Ayesha Erotica, Donatachi, moistbreezy, Ravenna Golden, Kitty & Slayyyter --released on Chicago based label Palettes.
About Kosha Dillz: Kosha Dillz is everywhere, the pages of billboard.com and Variety, a super bowl commercial, to rapping with Matisyahu and A$AP Rocky, popping on a stage or throwing a passover seder at Coachella (or Koshachella as he puts it), this wandering Jewish Rapper known for his free style rapping ability, continues to tour, produce, dodge bullets, and perform his instant classics to adoring fans globally.
About Fuze the MC: Lance Coleman, also known as Fuze The Mc, is an Oakland-based digital strategist, hip hop artist, and business developer. His sounds have been compared to Jay-Z, Drake, Kanye West, and more. He has amassed about a million fans across Twitter, Instagram , And Facebook. He is also well known for albums including Tell Me Something Good, Legend of A King, One Black Man, The Audacity of Soul, and Boom Boom Clap. He is a Zoo Labs Alumni artist and has been featured on MTV, XXL, and Black Enterprise. He is the founder of Noble Black Society and currently works Digital Strategy for The Blueprint Group (Subsidiary of Maverick).
About DJ Beatific: As a dedicated entertainer, Andorian "DJ Beatific" Ramsey has been moving and entertaining crowds since he was 10 years old. Although he was born in the early 90's, his roots in music date back to the "80's Funk era" seeing his grandfather and uncles ( Zapp and Roger ) perform and entertain. DJ Beatific grew into the philosophy that everyone is connected through music regardless of age, race, gender, or creed. www.djbeatific.com
About Adam Swig: San Francisco native Adam Swig has been putting on award winning cultural and phllanthropic events since 2012, supporting over 50 non profits. He's launching his own non profit to move culture forward in San Francisco, the USA, and beyond in 2020. Later Lands is an example of one of the types of his non profit events and cultural programming. Contact him at adamswigevents@gmail.com to learn more, or get involved. Thank you for your support.
SPONSORS
About BASA: Bay Area Safe Alternative (BASA) is one of the original San Francisco dispensaries.Offering the lowest prices around, a friendly staff, parking, and delivery, it's open everyday until 10pm at 1326 Grove St, off of Divisadero. Try their house brand THE PROPHET, sustainably grown in Northern California, www.trybasa.com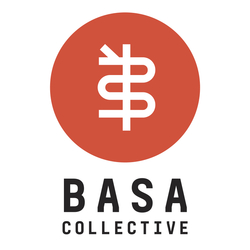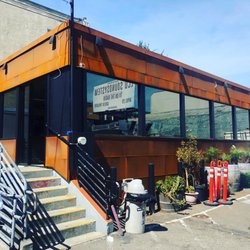 About FRISCO Brandy: Frísco (pronounced frees-koh) is a delicious unoaked grape Brandy that focuses on the quality of the grapes and not the barrel aging. This creates a vibrantly tropical and dangerously smooth clear spirit that is unlike any Brandy you have ever tried. Made exclusively from sustainable California grapes and blending classical techniques with modern ones, Frísco's distinct process yields an amazing spirit lower in calories than vodka. Frísco has a light flavor, full body, and clean finish. It is complex and simple, immature and sophisticated, flavorful and subtle. Frísco is pioneering a new frontier, and is primed to disrupt the spirits category and take the world by storm. www.friscobrandy.com/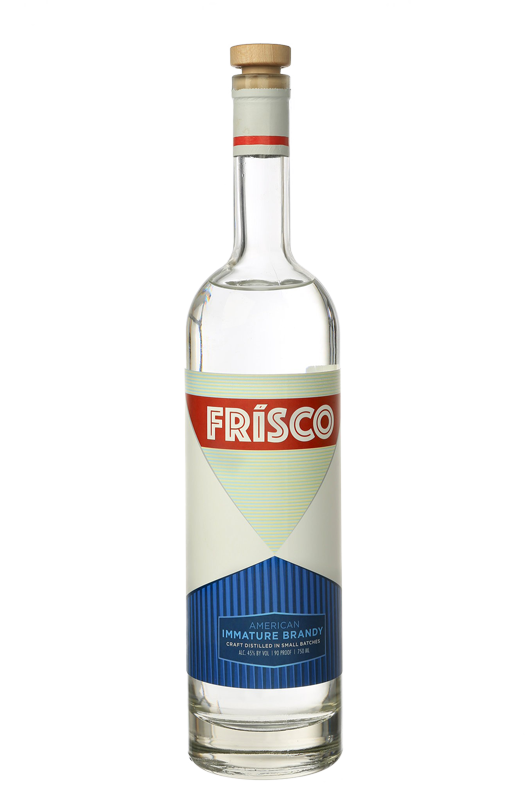 About The CIty Taqueria: The best taqueria in San Francisco? Find out for yourself, it's open everyday until 10pm at 1836 Divisadero St. between Bush and Pine. An extensive menu of your taqueria favorites, secret salsas, and fresh meat grilled to perfection on every dish, taco, burrito, and quesadilla. The City Taqueria is #1. www.thecitytaqueria.vpweb.com