Description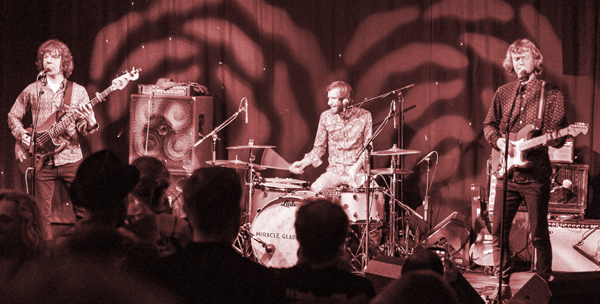 With support from Emme Woods
Fast becoming the must-see gig on the Edinburgh scene, Miracle Glass Company's bi-monthly residency Late Night in the Big City gives the band the chance to showcase their incredible song-writing skills, stunning 3-part harmonies and explosive rock'n'roll sound in the best sounding venue in town. Playing an extended live set, inviting selected guest support acts and hand-picking DJs to keep the party going until late into the night, there is some special afoot in the capital city!

Nominated for 'Best Live Act' at the Scottish Alternative Music Awards and named on numerous 'Best of 2016' lists for their live show and debut album MGC 1 (including Jim Gellatly's album of the year) the band are are on an upward curve and not to be missed in such an intimate venue before bigger stages come calling!

Expect visual enthralment, aural inducement and sonic delight as the dynamic trio blend their soaring three-part harmonies with foot-stomping rock'n'roll, beautifully crafted songs and the odd psychedelic freak-out!
Fresh from several performances at The Great Escape Festival we are thrilled to welcome one of Scotland's hottest new acts Emme Woods as our support act. Her sultry, smoky vocals combined with her punchy and visceral live show will make for a fine way to start to night. Arrive early - not to be missed!
Our guest DJs this month are our fast-becoming-resident DJs Danny Mac and Daniel McGeever. Spinning the finest in rock'n'soul music from the doors opening through to the wee hours we know fine well if it ain't broke, don't fix it.

www.miracleglasscompany.com
www.facebook.com/miracleglasscompany
www.twitter.com/MiracleGlassCo
www.instagram.com/miracleglasscompany