Location
Apache Drive-In Theater
Highway 77
Globe, AZ 85501
Description
Globe Miami Times
is proud to bring you
a special evening of fun and entertainment as we SALUTE
the end of an era
as the lights fade for one last time at
Globe's Apache Drive-In Theater.
Gates Open at 4:30 p.m.
Only 200 TICKETS will be sold for this special evening!
PRESENTING the most iconic movie in drive-in history!
American Graffitti!
Movie Showtime: 7 p.m.-ish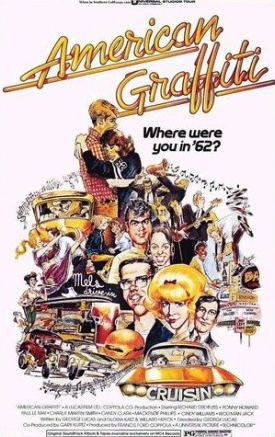 **TAILGATE PARTY**
(No BBQ grills)
Bring your own food, beverage and decor
OR
see our yummy selection below for purchase that night!
The best tailgater contest will reward those who tailgate with style!
Judging from 5:30 - 6:00 p.m.
Winners announced @ 6:30 p.m.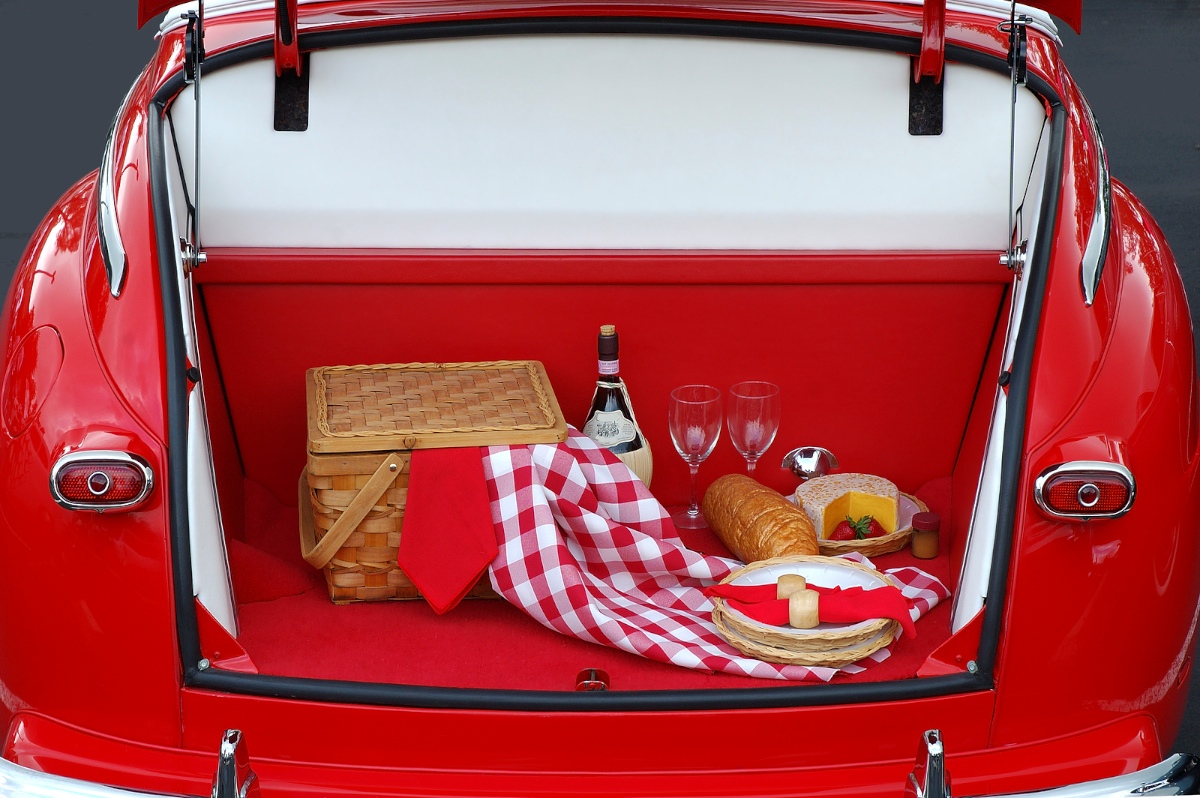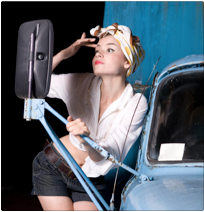 Come dressed for the evening and play with us!
Fashion & Fender Contest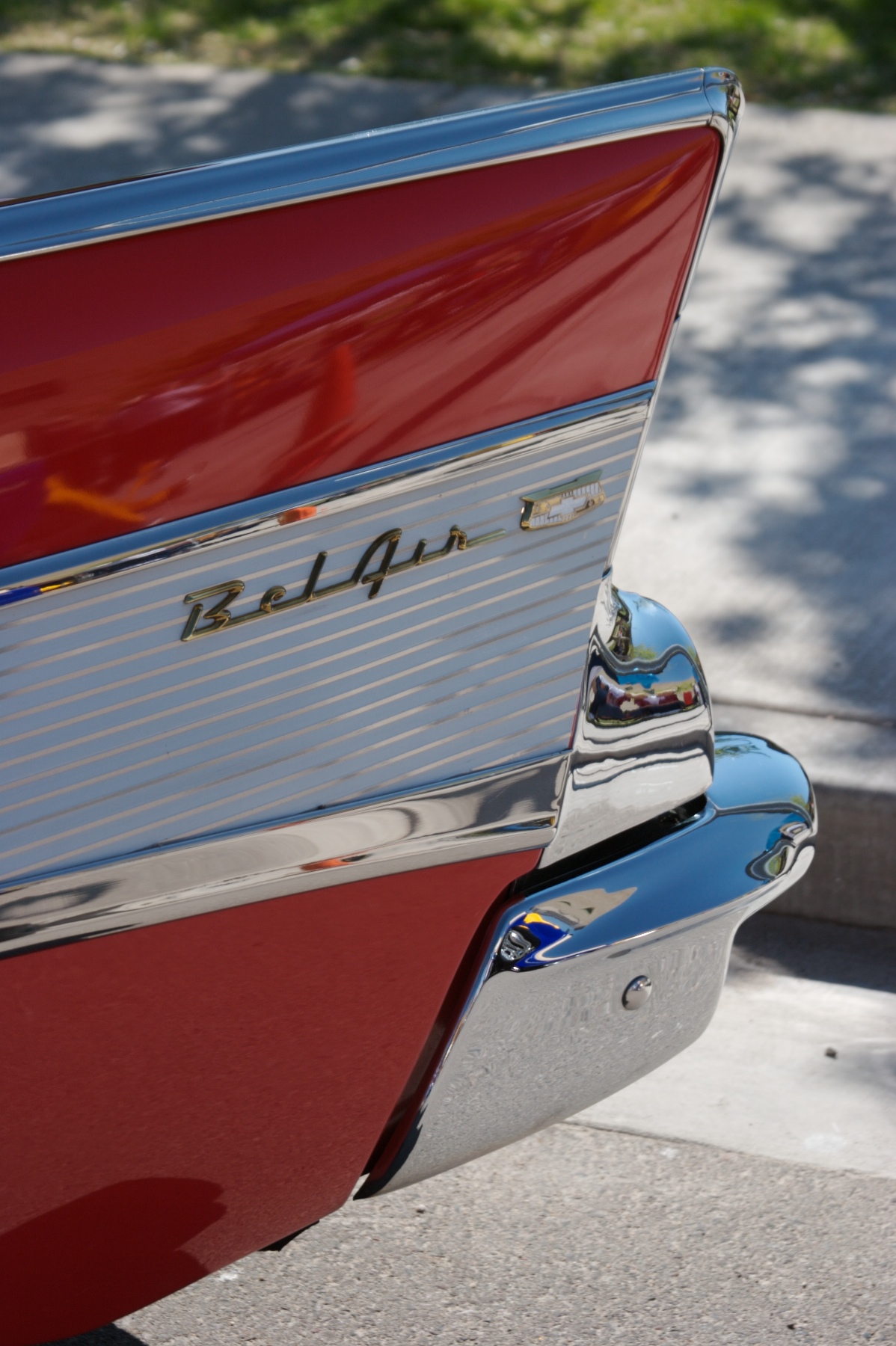 Contest for best dressed! Judging will be based on authenticity and presentation!
JUST ANNOUNCED * CONTEST CATEGORIES:
Show us how you tailgate!
The most stylish tailgater will receive a dinner for two
at the
Copper Bistro and a Classic car poster!
Wolfman Jack Voice Contest at 6:00 p.m. Center Stage
Come to the Apache Gold Stage at 6 p.m. to welcome everyone to the event.
Best WJ voice (as determined by the most honks, applause and cheers from the audience) wins $50 plus a commemorative poster!
Fashion & Fenders Categories



Judging from 4:30 - 6:30 p.m.


Best Big Hair
The Bee Hive, the Up Do, the Rat Tease... That's how Aqua Net became a household name!
Best Rock Star (individual or group) From the '60s
Lots to choose from here! The Beatles, Sonny & Cher, Janis Joplin, Peter, Paul and Mary, the Supremes, Sam Cooke, Del Shannon, The Dave Clark Five... the beat goes on!
When people knew how to make a statement. What's yours?
Most Righteous Duds!
From big hair, big glasses and big jewelry to the mini or maxi dress.
Channeling the complete package! If you've got it, flaunt it!
Best Group (three or more people)
Any combination of three or more people. Those who coordinate... conquer!
Best Fashion & Fenders Combo
Got a classic car and a classy dame? This one's for you!
Plus if we see something that defies these categories and just has to be acknowledged - we are not beyond creating a new category on the spot!
So get your Groove On and come have fun with us that nite!
********************************

Plus... Hoola Hoop and Twist Contests for kids & adults!

*****************************
Winners Announced for Best Hair, Best Rock Star and Most Righteous Duds at 6:30 p.m.
Winners Announced for Best Group and Best Fashion & Fenders at 8:15 p.m.(intermission)
You get ONE commemorative key fob with your ticket price!
Sure to become a collectible... There will only be 500 of these made.
(Additional key fobs will also be available for sale that evening for $15 each)
WOLFMAN JACK CONTEST
Think you got the voice for it? Then be sure to line up at the concession stand by the microphone and give folks your best OPENING LINE for the evening, Wolfman Jack-style! The one who gets the most honking horns WINS!
6:00 p.m.
Check out this website for inspiration!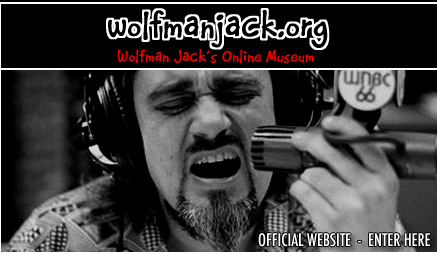 And, every ticket comes with a SUPER large popcorn
for you and your passengers!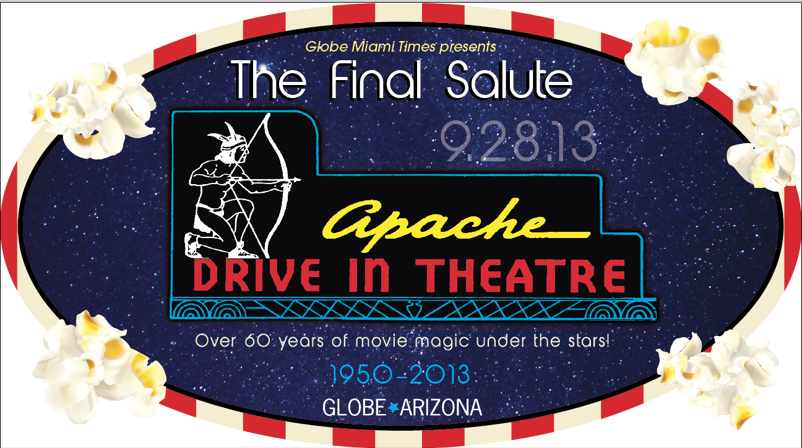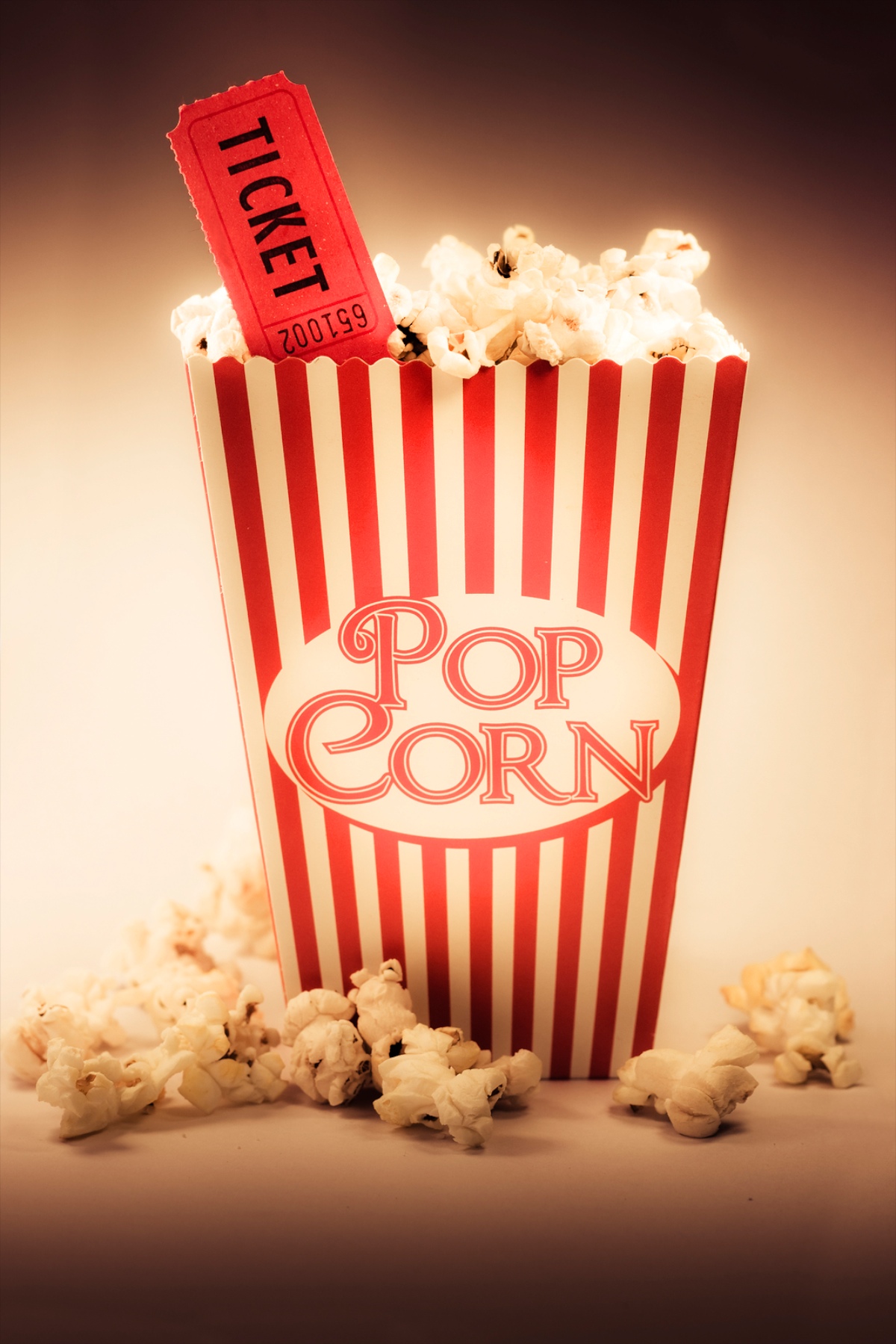 PLUS LOOK WHO'S COMING TO THE EVENT!
It's Social Chimp Photo Booth! The talk of the town.
This new photo booth lets YOU take photos of you and your friends and share them on facebook while you're still at the event!
GMT is underwriting the Booth for attendees so your FB photos are free. Plus you can check them out while you're taking them!
For more info on Social Chimp - see their FB page
*note: Hi Res print images with custom borders will be available the day after the event for $12.99 - $18.99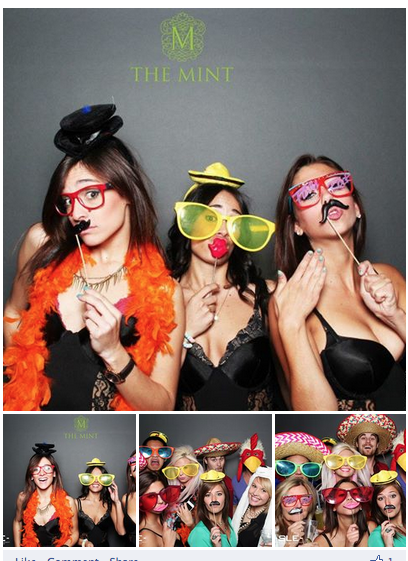 PLUS, a few more additional features of the evening you
might want to have a little extra cash for:
**************
Best Italian gelato in the state!
Save room for this little bit o' heaven that has Phoenicians raving! Using only the freshest ingredients and the original Italian recipe, FROST, A Gelato Shoppe gets 5 stars from their customers!
They are bringing a variety of fan-favorite flavors to our event, so have a little cash on hand to purchase your OWN cup o' heaven!
$5 per cup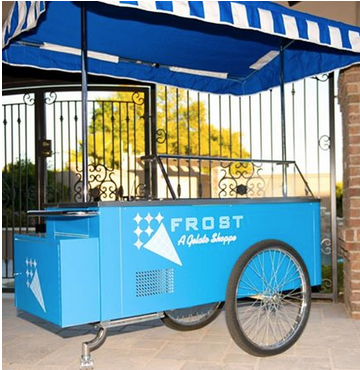 Additional Food Vendors:
Steak Kabobs on a Stick
Shrimp Kabobs on a Stick
Apache Gold 'Mels Diner' Burgers & Fries
Deluxe Cupcakes...with the Velvet Touch
Hollis Cinemas: Popcorn, Drinks & Cheeseboats
******
Official commemorative POSTERS
EVENT POSTER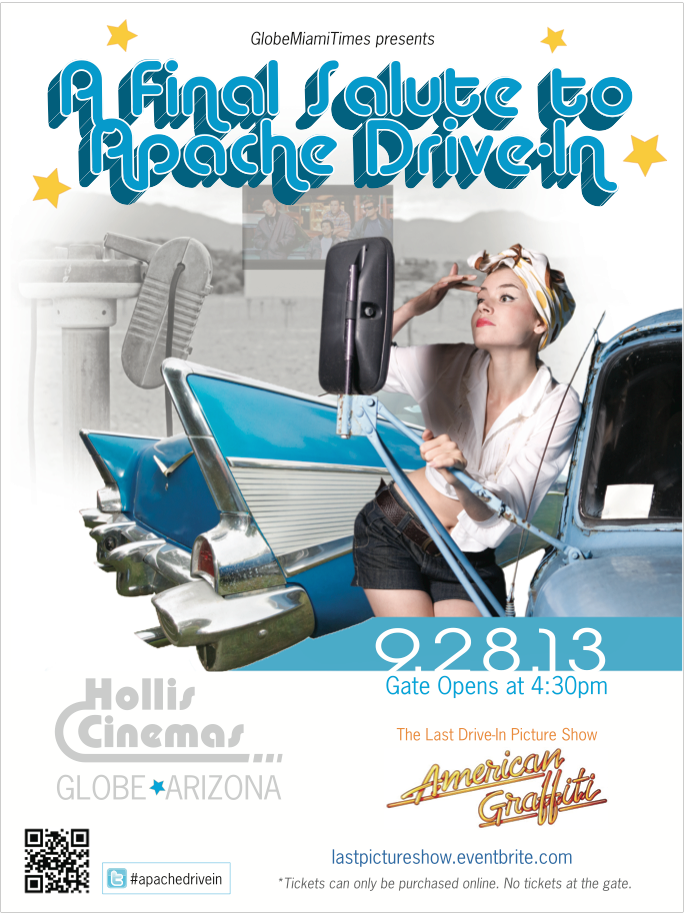 Event Poster: $12.00 on line $15 the nite of the event.
Classic Car Drive-In Poster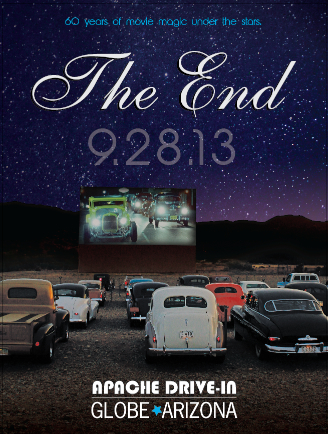 $18 on line * $20 nite of event
OR Both Posters for $30.00
(Photography by LCGross * Design JLeeCreative * Cars Golden Oldies
Shot on location July 23, 2013)
Commemorative Key Fob
$15.00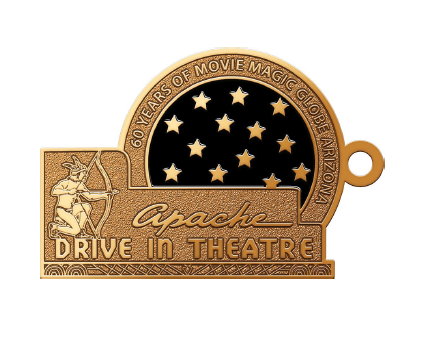 To purchase merchandise, click to next screen after you select your ticket and you'll see these options.
NOTE:
Any item(s) you purchase on line including key fobs, posters or coupon booklets will be available under your name, for pick up at the concession stand the night of the event.
VIP BELL HOP SERVICE
For your comfort and convenience we will have a bevy of friendly bell-hop service runners who will make those runs to the concession stand for you! Need another gelato? Want some more ice? Need a refill of popcorn?
We've got you covered!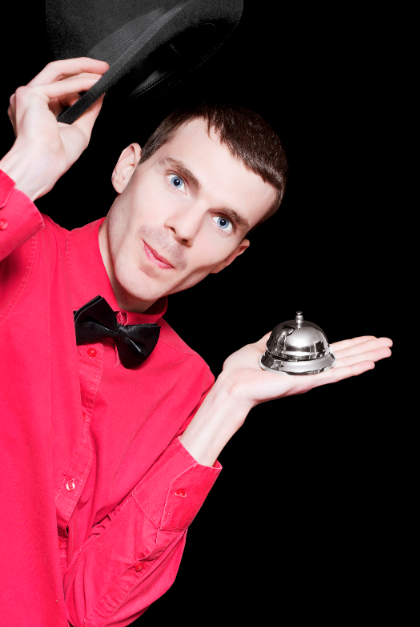 And, if you are coming from out of town for this event, or want to play in your own back yard, then you'll want to check out our special rates we've negotiated for you Here! We've blocked out rooms for this event and the special rate is good up to August 30th...so book now!

Need some inspiration from the '60s to get you in the mood?
Check out our Pinterest Page: Where were you in '62
We look forward to seeing you
September 28th!