Description
By the end of 2019, Amazon is projected to see its share of the total U.S. e-commerce market reach 52.4%, up from 48% in 2018, according to eMarketer.
2018 saw an unprecedented number of changes to Amazon's Seller, Vendor, and Advertising platforms. We've seen major shifts in how consumer brands have approached Amazon as a distribution channel - moving from adversary, to 'frenemy', to recognizing that a successful Amazon channel can actually help grow a brand's traditional retail and ecommerce channels.
It's time to take a step back, reassess your brand's strategy and make sure you are growing your brand's strategy and profit in Q4.
During these 1-hour workshop presentations, two Amazon experts from Bobsled Marketing will walk through the major trends that are emerging in this important sales and marketing channel. Dive deeper into changes in operations, marketing, and advertising that will affect your business on Amazon - whether you currently sell there or not.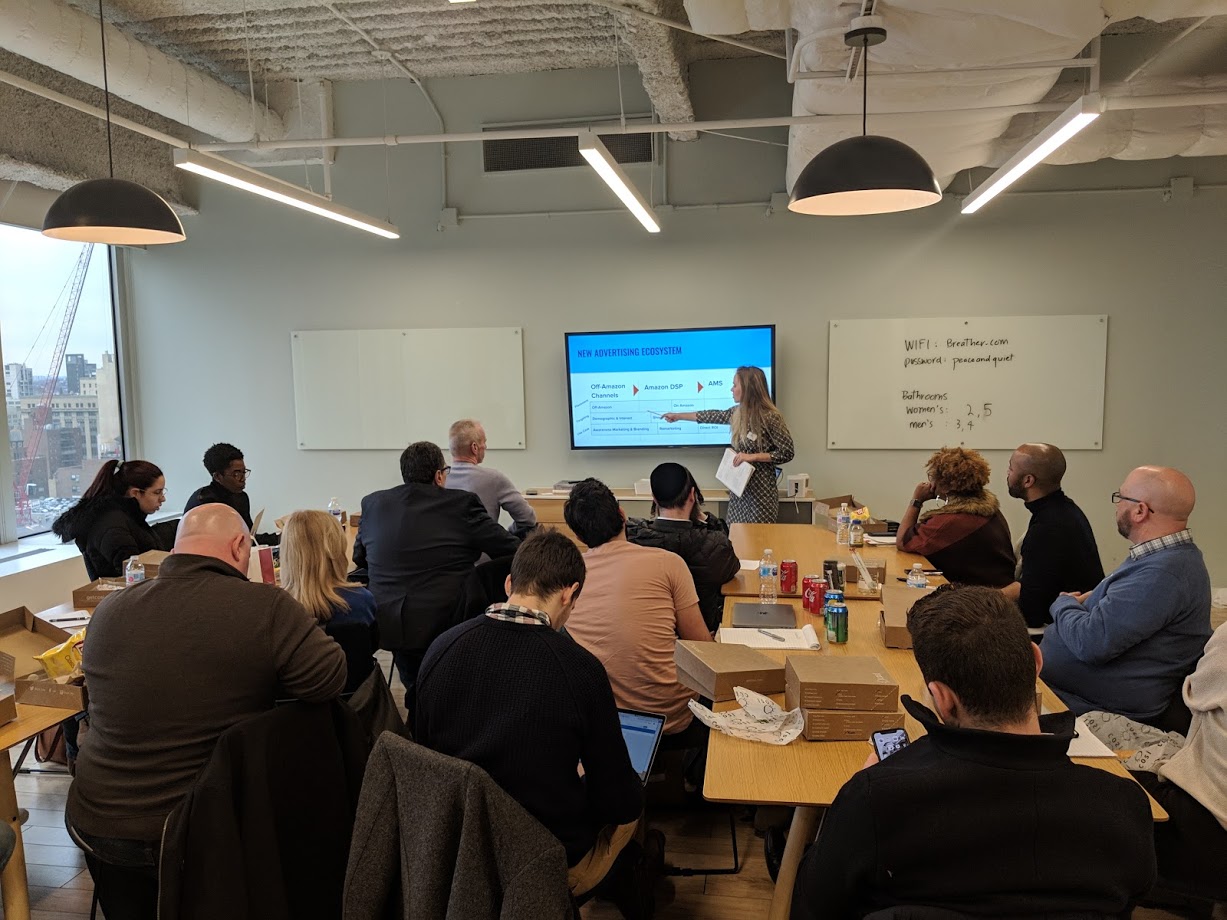 ---
This event is perfect for you if:
Your Amazon channel is performing well now, but you know you need to stay ahead of the game to succeed in 2019.

Your brand is being sold on Amazon by other parties and you need to regain control

Your brand has put Amazon in the "too hard basket" in the past, and needs to catch up!
---
Event Benefits
Get 5 actionable scorecards that can be used to assess your Amazon presence - now and in the future.

Get a 50,000-foot view of the trends in consumer behavior and the many changes that Amazon is making to their platform which are driving shopping activity on Amazon

Agenda led and facilitated by experts from Bobsled Marketing, an Amazon-focused digital agency that has been managing Amazon accounts established branded manufacturers since 2015.

Great networking opportunities with peers from other brands that are facing similar challenges & opportunities.
THE SCHEDULE
12:00 PM - Arrival & Registration
12:15 PM - Light Lunch
12:15 PM - 1:15 PM - Presentation
1:15 PM - 2:00 PM - Networking
THE AGENDA: AMAZON Q4 PREP
Learn what actions sellers and vendors should be taking across their operations, organic marketing, and paid advertising on Amazon to bolster sales over the holiday period.
Q4 Retail Outlook on Amazon, including Bobsled's projections around sales volume for this important selling period.

Listing Optimization & SEO Best Practices. It is critical to have product listings optimized for both searchability and conversions throughout the year - but especially during the peak researching & buying period. Take away actionable steps to improve your products' ranking and conversions quickly.

Q4 Advertising Strategies. It's never too early to prepare your paid search efforts for Q4. Learn how to use Amazon's advertising platforms to build brand & product awareness ahead of Q4, and tactics to use to stay top-of-mind when shoppers are ready to buy.

Proving Progress: 5 Tools to Audit your Amazon Presence Now & Later. Gain 5 tools to create your own Amazon scorecard to measure your progress before and after Q4.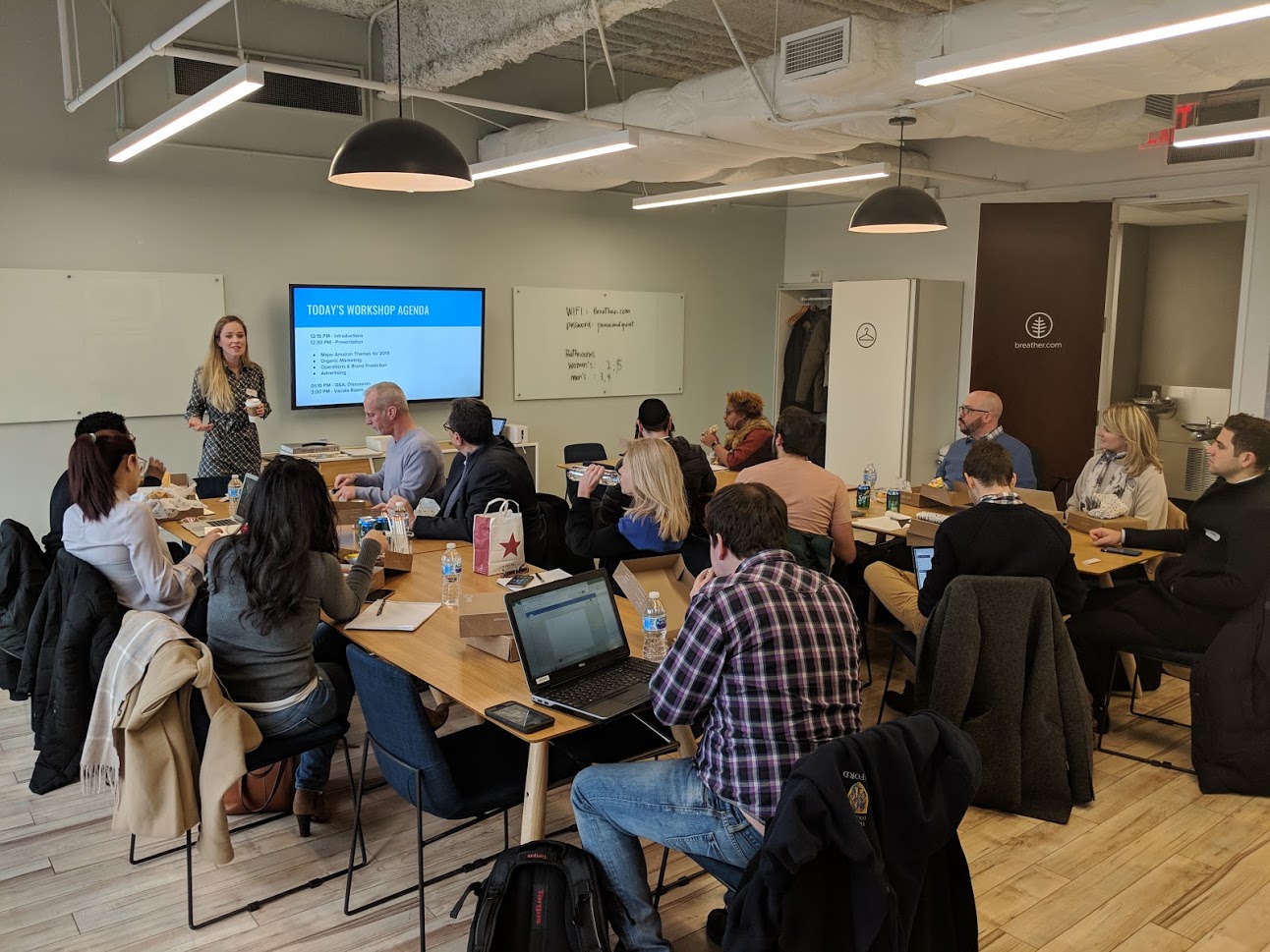 This event is organized by Bobsled Marketing and is not initiated or sponsored by, or associated with, Amazon.
---
Who Attends:
This event is for brand-side marketing or sales leaders who are accountable for their brand's growth on Amazon.
---
Testimonials
Attendees at past events have noted how the event has allowed them a more strategic view of the Amazon landscape, as well as providing actionable insights that can be implemented immediately.
"Kiri Masters conducted the Sydney workshop with professionalism and aplomb - all delivered in her friendly, approachable and relaxed style. Kiri's knowledge and expertise re: Amazon demonstrates that Bobsled are the go-to team for those wishing to get that extra help to get the best from their Amazon endeavors."
"Amazon is just one channel but it touches a lot of different people, from legal to sales to marketing. Bobsled covered every angle in their seminar—from how to deal with things like fraud and unauthorized sellers to how to better interact with our resellers to the social media component. It was great."
"Kiri Masters did a seminar in NYC and it was very professional, yet comfortable. They provided a better lunch than I expected and the info was great. Plus there was plenty of interaction so my questions all were answered easily. I'd go again!"
---
Contact Information
For further questions, please contact us at info@bobsledmarketing.com