Last Exit Live - The Doors Tribute: Peace Frog from Venice Beach , CA
About this Event
Based out of Venice California, The Birthplace of THE DOORS, singer Tony Fernandez invokes the spirit of "The Lizard King" and delivers a powerful recreation of a DOORS concert experience.
PEACE FROG transforms any venue into the kind of dark, mystical, hypnotic rock theater that made Jim Morrison and THE DOORS rock legends.
Audiences will be captivated by intoxicating renditions of "Hello, I Love You" "Light My Fire" "L.A. Woman" and more.
PEACE FROG has traveled the world keeping the spirit of Jim Morrison and THE DOORS alive. Whether you've been a DOORS fan from the beginning, or you are just beginning your journey, PEACE FROG will leave you with the feeling that you have just witnessed the magic of Jim Morrison live on stage.
https://www.peacefrogband.com/
No refunds.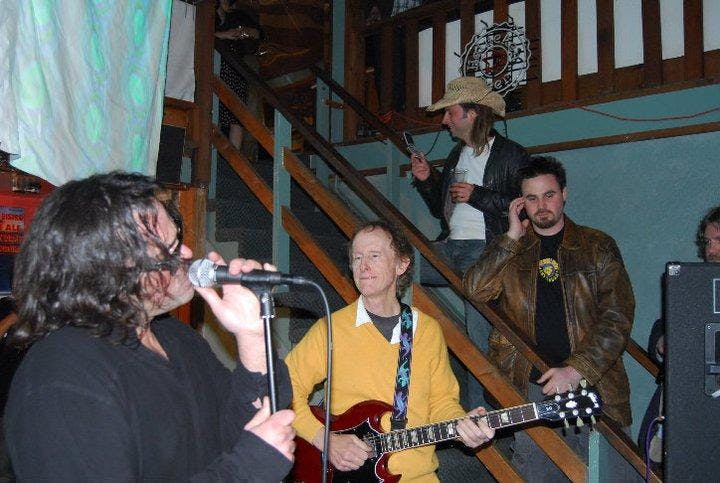 Picture of Robby Kreiger of The Doors Jammin with Peace Frog in Venice Beach.
Picture of Ray Manazerk of The Doors and lead singer Tony F. of Peace Frog perforning for charity event in Napa Valley.
Video of Peace Frog peforming at their residency since 2003 live in Las Vegas.