Last exhibition of the summer 2019 | Fusion【融合】 / TeamB Opening Party (Th...
Description
"Fusion Exhibition"
Last exhibition of the summer 2019
Today!!

Thursday

, July 25

OPENING PARTY
Live Art Performance by JCAT Artists  okko , Aviviya
Time: 5 PM – 7:30 PM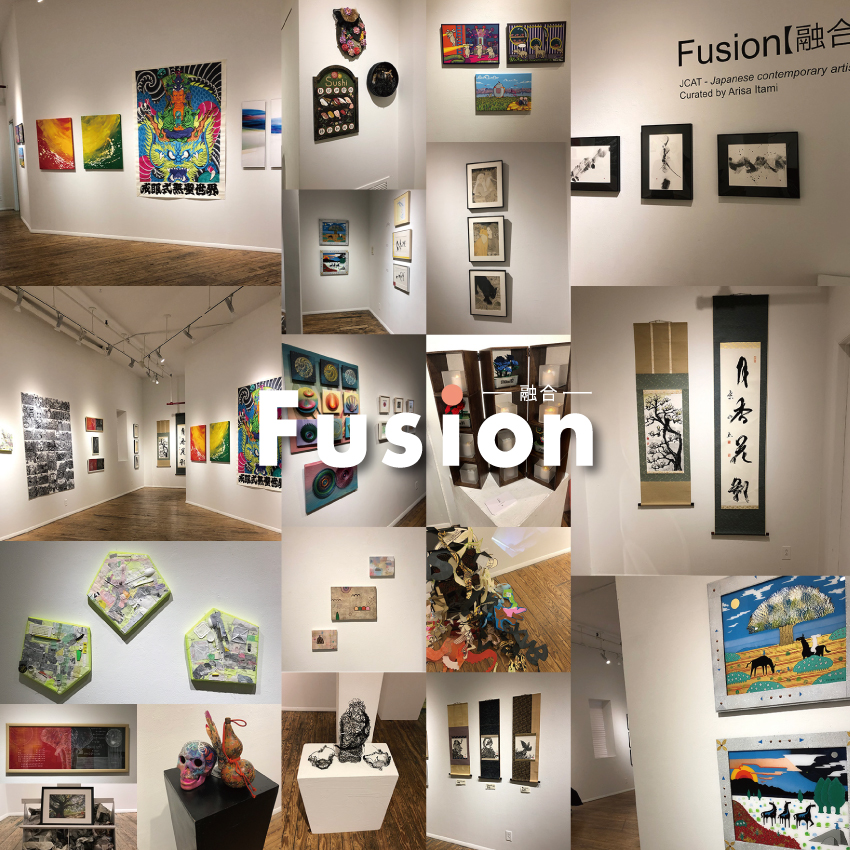 Location: @ Noho M55 Gallery
530 West 25th Street #408 New York, NY 10001

Calligraphy Live Painting Performance by JCAT artist okko (calligrapher from Japan), and JCAT artist Aviviya (painter from Japan) will put nail stickers on your nails! Come to enjoy great artworks by Japanese artists. This is the last week of the Fusion Exhibition. Don't miss it!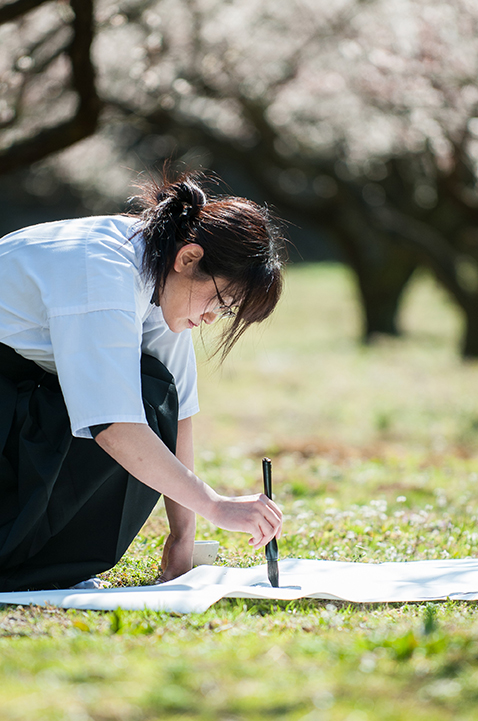 Okko will show her Japanese calligraphic performance at the opening party of the JCAT Fusion Exhibition. She has been performing at many places in Japan as well as at Times Square, NY in 2017.
She will draw mythical creatures with a Japanese calligraphic brush and ink on a special huge piece of paper called Nao Washi which is a traditional handmade craft paper made in her hometown Saga. She will demonstrate the variety of expressions of calligraphy such as the subtle blurry shades of ink, different thickness and darkness of brush strokes along with rhythmical Japanese instrumental music.

New York is the place where she dreamt to do her performance. She hopes all visitors from different backgrounds can enjoy the exhibition more through her special performance.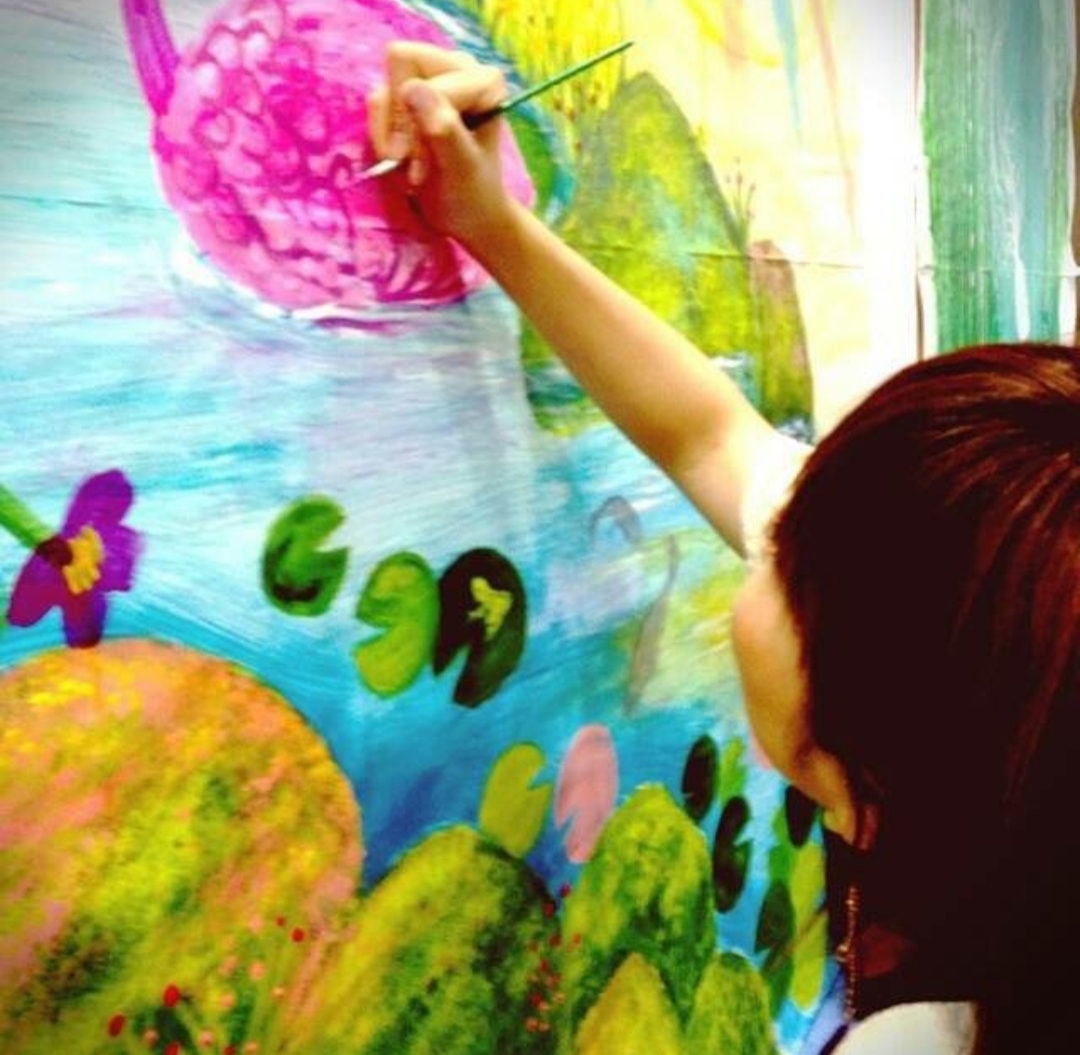 Aviviya was born in Toyota City, located in Aichi Prefecture. She was raised in picturesque surroundings filled with mountains, rice fields and colorful plants and flowers. She has been active in painting, nail and body art, henna tattoos and a variety of artworks since 2009, based on the colorful nature she was raised in. Her works feature an interweaving of exoticism employing detailed, colorful floral patterns and organic curves typical of henna tattoos, as well as faint, colorful color combinations.
Aviviya actively participates in live painting, as well as face and body painting performances, and has conducted her own solo exhibits in 2016 and 2017 at the Ouchi Gallery, JCATs predecessor, in New York City.
She wants to enliven people's spirits by focusing on color expressions that are both exciting and exhilarating, while transforming colorful, rich nature as well as familiar things into art.
---

OUR SHOW



Our "fusion" is a melding of old, and of new, and of things of such different natures, as to create worlds that have never been seen before.




In 2019, the JCAT Fusion【融合】Exhibition will be between July 16th and 27th, Tuesday through Saturday. We're looking forward to a great show at NOHO M55 Gallery in Chelsea anticipating many visitors as always.

Browse over 100 pieces of innovative new works of art and enjoy the opening parties and live painting performance of our JCAT Artists.


Opening Party
Attendees: please show your phone ticket at the door.
Visitors are welcome. Please stop by and provide your name and email address at the door.


More information

JCAT Facebook: https://www.facebook.com/JCAT-日本人現代アーティストチーム-1439654406294724
JCAT on Twitter: https://twitter.com/JCAT_NY
JCAT on Instagram: https://www.instagram.com/
JCAT : https://www.jcatny.com/

---
JCAT is coming back to NY!! Our Past Exhibitions !!
JCAT on Flickr https://www.flickr.com/photos/162479355@N07/albums


JCAT
JCAT is a unique, creative team based in New York. Our mission is to represent talented Japanese artists from around the world and to assist these artists on the path to successful careers. We scout talented artists of all disciplines, spread the word about their talent through our online database and through yearly exhibitions, and open doors of opportunity so each of our artists can pursue their passion and make a living with their talent. We believe that every artist deserves to create a career from what they love to do, and JCAT is here to make that a reality.






Arisa Itami | Founder
Arisa established her own art gallery in 2008 based on the concept Art for Everyone, Everyday after encountering many artists around the world. Thereafter, she managed the Ouchi Gallery in Brooklyn for ten years, where she provided countless opportunities and an activity space for artists. She also designed and led an original origami project in 2008 that taught children in Nigeria about the art of paper concept. Arisa conducted an origami project in Canada and an art exhibit with 100 artists in Italy in 2012. In 2014, she authored the book What Schools Don't Teach About Becoming an Artist, which became a best seller on Amazon in their Art Education category. She received the TIME OUT NEW YORK LOVE AWARD for the most treasured local gallery in Brooklyn in 2016. Arisa is currently the director of the Japanese Contemporary Artists Team (JCAT) in New York which boasts over 200 Japanese artists, supporting young artists to make the plunge into the art world. Arisa is currently active as an international curator based in New York. From her base in New York, Arisa is engaged in promoting the theme peace on Earth through the Japanese identity of harmony, while holding seminars titled Live Your Dream where she tells of her experiences in New York and around the world.


---
JCAT Website : https://www.jcatny.com/
If you have any questions, please feel free to contact us.
We're Looking forward to seeing you!