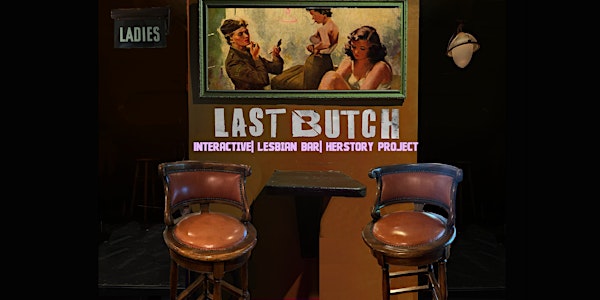 Last Butch presents OPEN BAR|Virtual Lesbian Bars for Everyone
Drop in anytime during the event. Virtual Herstorical bars for you to hang out in! Revel in history, hang out, meet friends — All Welcome!
About this event
Meet up with your friends all over the world!
You are invited to experience an online storyworld recreating some of the most well known lesbian bars that have existed throughout history. Lesbian bars may have all but disappeared in todays brick and mortar cities, but inside Last Butch, you can hang out, meet up and revel in lesbian history. This interactive lesbian bar and "herstory" project is open to everyone, regardless of sexuality or gender identity.
In addition to the bars there are games and activities. Including Lesbian Karaoke:) SO. FUN.
A link to the space will be sent on the day of the event.
Share the link with friends and meet them inside! Way more fun!
Drop in anytime during the event.
Cheers!