Description
Emily Zisman & The Mightiest Machine
Emily Zisman is a folk-Americana singer-songwriter born and raised in the San Francisco Bay area. As a writer, she takes her cues from artists like Dar Williams, Joni Mitchell, and Ani DiFranco. She sings of our vulnerabilities and fears, love and fight, crafting her lyrics into song with her soulfully-folk voice evocative of Emmylou Harris.
Ms.Fridrich's Messy Ann Band
Ms. Fridrich is an indie rock band fronted by pianist, singer-songwriter Sarah Fridrich, who collaborates with jazz-trained drummer Kirk Kubicek. They create music that has been compared to Regina Spektor and the Dresden Dolls. Fridrich and Kubicek strive to create catchy, off-kilter songs that are doused in rich harmonies and energized with rhythmic interplay between the piano and drums.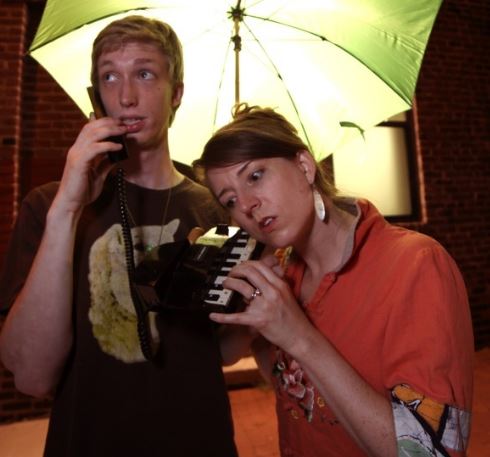 ---
And now, a little bit about PianoFight!
HAPPY HOUR MON-FRI 5:00-6:00pm
Come by early to grab dinner and drinks before the show! PianoFight has a full kitchen and bar. If you plan on dining, we recommend you arrive 1.5 hours early. Restaurant seating is first come first serve.
PARKING
Street parking is free after 6pm. We're located 2 blocks from Powell BART, numerous muni lines and there are 3 parking lots within 1 block.