Description
Eastwind Books of Berkeley and Oakland Asian Cultural Center welcome
Journalist and Author
HELEN ZIA
'Last Boat Out of Shanghai:
The Epic Story of the Chinese Who Fled Mao's Revolution'


Book Launch
Date: Sunday, January 27, 2019
Time: 4:30pm
Place: Oakland Asian Cultural Center
388 Ninth Street Suite 290 Oakland, CA 94607
Tel: 510 637 0455 www.oacc.cc


LAST BOAT OUT OF SHANGHAI
is the dramatic life stories of four young people caught up in the mass exodus of Shanghai in the wake of China's 1949 Communist revolution—a heartrending precursor to the struggles faced by emigrants today.
Shanghai has historically been China's jewel, its richest, most modern and westernized city. The bustling metropolis was home to sophisticated intellectuals, entrepreneurs, and a thriving middle class when Mao's proletarian revolution emerged victorious from the long civil war. Terrified of the horrors the Communists would wreak upon their lives, citizens of Shanghai who could afford to fled in every direction. Seventy years later, members of the last generation to fully recall this massive exodus have revealed their stories to Chinese American journalist Helen Zia, who interviewed hundreds of exiles about their journey through one of the most tumultuous events of the twentieth century. From these moving accounts, Zia weaves together the stories of four young Shanghai residents who wrestled with the decision to abandon everything for an uncertain life as refugees in Hong Kong, Taiwan, and the United States.
Helen Zia
is the author of Asian American Dreams: The Emergence of an American People, a finalist for the Kiriyama Pacific Rim Book Prize,. Zia is the co-author, with Wen Ho Lee, of My Country Versus Me: The First-Hand Account by the Los Alamos Scientist Who Was Falsely Accused of Being a Spy. She is also a former executive editor of Ms. magazine. A graduate of Princeton University, she holds an honorary doctor of laws degree from the City University of New York School of Law and lives in the San Francisco Bay Area.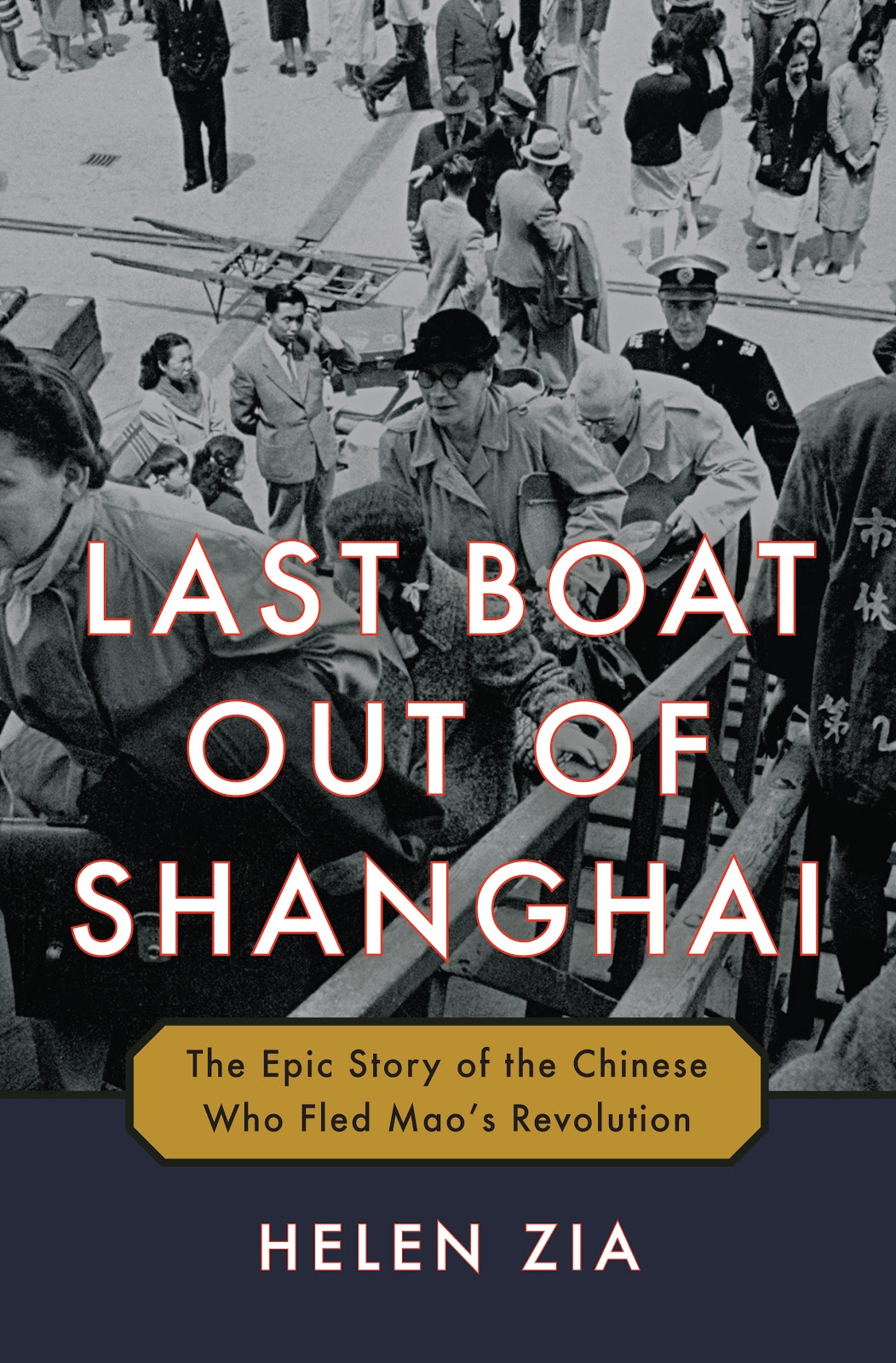 OACC is supported by The San Francisco Foundation, William and Flora Hewlett Foundation, City of Oakland, Asian Pacific Fund, California Arts Council, City of Oakland Cultural Funding Program, Akonadi Foundation, Clorox Company Foundation, MacPherson Fund at the East Bay Community Foundation, Comerica Bank, and individual donors.
Organizer of Last Boat Out of Shanghai - Book Launch with HELEN ZIA