About this Event
Training with Lash Out Loud (LOL) will prepare you to be a skilled Eyelash Extension Specialist and help you achieve your best success in the beauty industry. Our goal is to produce successful, and highly skilled lash artists. YOUR success is OUR success!
Lash Out Loud Educators are experienced professionals with proven excellence in their field. You are guaranteed to receive the MOST comprehensive education from superior trainers. Each training workshop includes hands-on instruction in both Classic and Volume eyelash extensions. LOL has the highest quality products at competitive prices. We pride ourselves in offering superb customer service.
You will learn LOL technique in both Classic and Volume extensions. Be prepared to jump right into theory and a ton of in-depth information, followed by a short break to being the hands on technical practice.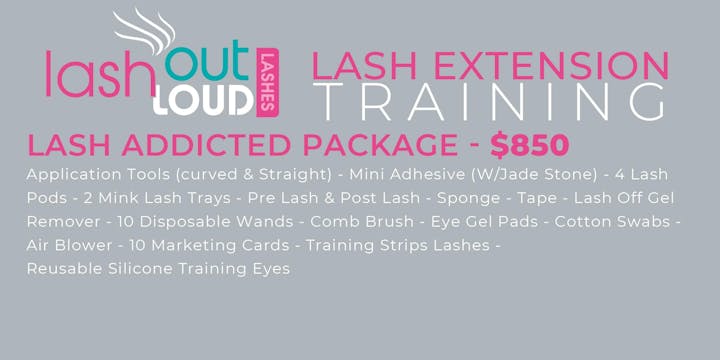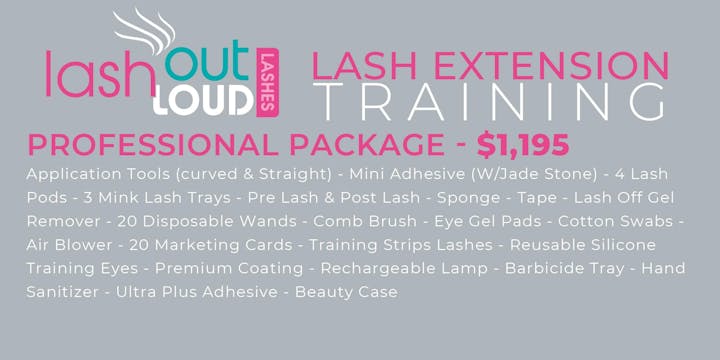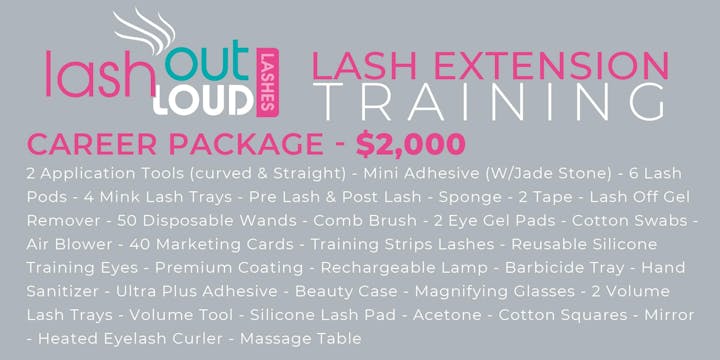 Packages Include:
Kit of your choice (listed above)
Classic and Volume Application Techniques
Product Use and Knowledge
Design Methods and Eye Shape
Diseases and Disorders of the Eye
Training includes hands on application on silicone eye and live model. A massage table will be included in the package. This training is a total of 8 hours with 2 hours working on a live model. You will need to arrange for a model.
After attending a LOL class, you will be eager to use your knowledge and skills and practice creating beautiful eyelash extensions. You will be ready for LOL Specialist Certification and full-time clients after your practice results in applying full sets (60 per eye or more) and completing fill-ins or touch-ups (2 hr or less). If you feel you need additional training you are welcome to attend any training at no additional cost.
This class is certification only and is open to all registered. It is your due diligence to learn the requirements for performing Eyelash Extensions in your State. Non refundable deposit of $100 is required at time of registration.