Description
Hello Lash Lover's !!!
Come Join Brow Dynasty ( NOW KNOWN AS LASH BY DYANSTY) for our Fully Loaded Mink Lash Extension Class. You will meet with Iesha Jarrett. Who will show you the ends and out of the business and train you properly on how to apply lash exteinsons. This buisness is growing very fast and it's a very high demand service. Iesha will be looking forward to meeting with you. She's here to help you take the next step in making more income or up start your new career.


( NOTE : We have lash classes every sunday @10AM-4pm. Must book two weeks before desire date. PLEASE TEXT OR CALL @678.392.7275 FOR MORE DETAILS.)


Our Platinum lash class includes:
-Hands on training
-lash Model
-Theory
-Aftercare
-Advance Starter kit ( fully loaded ready to lash)
-Lash bed
-Led Light
-History of Lash Extensions
-Product and supplies resources
-Branding and marketing
-How to build a client base
- Safety Tips
Class price $775
Deposit $375
Pay the left over balance the day of class.
Deposit are non-refundable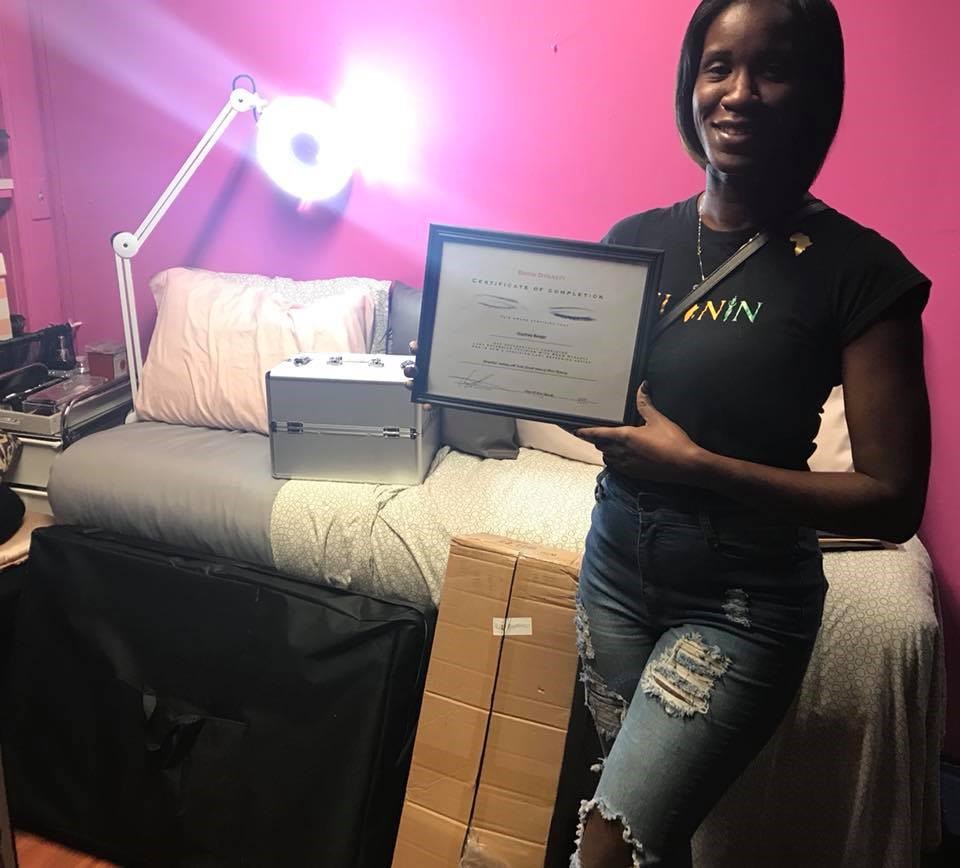 Lash By Dynasty do not provide licenses. We only issue certificate of completion. We do strongly encourage you to check in with your local county or the county your looking to do business at and ask for the requirements to receive your business license to perform lash extension. For any other questions please call or text Iesha @678.392.7275.