Description
---
ARTISTS AND SCIENTISTS MERGING TOGETHER IN ONE EVENING
LASERZurich is hosted at the Salotto Café in Zurich.
From 18.00 to 20.00: Isabella Pasqualini (architect and scientist, EPFL, Lausanne) and Steffen A. Schmidt (musicologist and musical performer, ZHdK, Zurich). The discussion will be moderated by Boris Magrini.
Isabella Pasqualini is an architect (ETHZ, 2000) and scientist with a PhD in architecture and cognitive neuroscience (EPFL, 2012). After studies in Venice, Zürich and Madrid, she has worked for international architecture firms before founding her own design practice in Switzerland in 2004. For her postdoctoral project "Visual Touches – Touching Views" at the Center of Neuroprosthetics (EPFL) she obtained the Fellowship grant by the cogito foundation in 2013. She is currently a visiting scientist at the Laboratory of Cognitive Neuroscience (EPFL). Her works explore the mutual and intimate relationship between body and architecture through immersive multimedia, with a particular interest in a multisensory enhancement of the architectonic horizon. Isabella has published her empirical research studies in scientific media (Frontiers 2013, 2017) and is currently a guest editor for Frontiers in Cognitive Science. In 2016 she presented her research about mood enhancement through architectonic biofeedback at the Venice Biennale. She has been a visiting Professor at the Industrial Design Department of Zürich University of the Arts (ZHdK), at the Art and Design Academy of Tsinghua University in Beijing, as well as a lecturer in the School of Engineering and Architecture at EPFL. Isabella has planned a new City in Angola and built a temporary bank building in Luanda. She has won several international competition prizes and exhibited her work at Swiss and international art venues (City of Rome, City of Helsinki, EPFL south, Beijing Design Week, Beijing Triennale, Shanghai Art, Science & Technology Exhibition, SAST Award, Swiss Art Awards, EAC 'Les Halles', Werkschau Architektur 2015). She will present her empirical research in cognitive neuroscience testing architectonic feelings for virtual space, introducing basic emotions through cardio-visual biofeedback. She will also discuss the notion of happiness in the context of design and technologies.
Steffen A. Schmidt is a musicologist and musical performer, teaching history of film music and music analysis at the Zurich University of the Arts (ZHdK) since 2008, where he also ran a master class in cultural media studies until 2016. He studied musicology, Semitic languages, dance science, ethnomusicology and Italian literature in Berlin with an MA on rhythmic structures in Bartòks string quartets. He received grants for research on music and dance in the music of Claudio Monteverdi (Rome) and Jean Baptiste Lully (Paris). During 2000-2004 he worked as a concert editor at the Staatsoper Berlin. He studied classical piano on a Zen based method in Berlin. For several years, he composed and performed for the independant contemporary dance scene in Berlin under the pseudonym of Alexander Birntraum. His crossover of musicological specialization in musical rhythm theory (PhD) and the intermedial relation between music and dance (Habilitation) as well as his artistic experience brought him also to the heart sound project, which he started with a grant of the "artist in lab" project /ZHdK in 2011. Several performances of his soundscape of the heart - the "herzTEXT"-project with live instruments (percussion or piano) - led him to Montreux, Lausanne and San Francisco. He will give an insight of his ongoing project "Verhör"/ "Interrogation" on the performance of heart beats in Art and Science, presenting soundscape results from his Artists-in-labs stay at the Centre Cardiovasculaire in Lausanne (CHUV).
---
LASERZurich is part of the world wide series LASER Talks sponsored by Leonardo the International Society for Arts, Sciences, and Technology (Leonardo/ISAST). Founded in 2008, LASERs are now happening in over a dozen locales internationally: Zurich - Life Science and the University of the Arts, University of San Francisco, Stanford University, UC Berkeley, UCLA, UC Davis, UC Santa Cruz, New York City, London, Tacoma, Toronto, Montreal and Kansas State University.
For more information go to: http://www.leonardo.info/isast/laser.html
---
About Leonardo/ISAST
Leonardo/The International Society for the Arts, Sciences and Technology (Leonardo/ISAST) is a nonprofit organization that serves the global network of distinguished scholars, artists, scientists, researchers and thinkers through our programs focused on interdisciplinary work, creative output and innovation. From its beginnings, Leonardo/ISAST has served as the virtual community for purposes of networking, resource-sharing, best practices, research and events in Art/Science/Technology. The organization is well known for the publication of Leonardo Magazine, MIT Press.
Contact Names: Jill Scott and Boris Magrini
Contact Email: jscott@solnet.ch and mail@borismagrini.com
Contact Phone:0041 (0)795249211and 0041(0)765712427
Website: laserzurich.com
Chaired by Prof. Dr. Jill Scott and Dr. Boris Magrini. LASERZURICH is part of the world wide series, LASER Talks sponsored by Leonardo the International Society for Arts, Sciences, and Technology (Leonardo/ISAST). For more information go to: LASERZurich.com.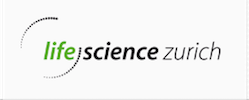 ---
The mission of the LASERs is to provide the general public with a snapshot of the cultural environment of a region and to foster interdisciplinary networking. For details about other LASER events please visit us online or contact us.