Actions and Detail Panel
LASER Talks at Zürich
Tue, November 1, 2016, 6:00 PM – 9:00 PM CET
Description
Complexity: from particle physics to musical interfaces.
This LASERZurich will feature three renowned artists and scientists that will cross pollinate their research and creativity by presenting their own work.
From 18.00 to 20.00: Alexander Penn (Physicist and Researcher, ETH Zurich), Martin Pohl (Experimental Physicist, University of Geneva) and David Rosenboom (Composer-Performer, California Institute of the Arts). The discussion will be moderated by Boris Magrini. An introduction to LASER UCLA will also be presented by Victoria Vesna (Artist and Researcher, UCLA).
Alexander Penn is physicist and researcher at the Lab for Energy Science and Engineering and at the Institute for Biomedical Engineering at ETH Zurich. He received his master's degree in physics from Vienna University of Technology in 2013, focusing on novel concepts for renewable energy technologies (fuel cells and solar cells). In his current research at ETH Zurich he applies magnetic resonance imaging to study granular materials, which exhibit fascinating physical properties. He will discuss unique methods and measuring devices and the application of the powerful concept of MRI to study the behavior of granular matter and the metaphors of this behavior for humanity.
https://www1.ethz.ch/ese.mavt/people/03/Alex
Martin Pohl obtained his PhD from RWTH Aachen in the 1970s. He has been working on experimental particle physics at the PETRA (DESY) and LEP (CERN) colliders before turning to astroparticle physics in space. His main current project is the Alpha Magnetic Spectrometer, an observatory for cosmic rays installed on The International Space Station since 2011. Besides AMS, his projects include the POLAR X-ray polarimeter installed on the Chinese space laboratory Tiangong 2 (launched on September 15, 2016); and DAMPE, a high-energy particle detector on a free flying Chinese satellite (in orbit since December 2015). He is co-founder of the Center for Astroparticle Physics, CAP Genève, at University of Geneva. He will talk about his experience with artists in the AIL Program, and his online teaching activities.
https://www.researchgate.net/profile/Martin_Pohl
David Rosenboom is a composer-performer, interdisciplinary artist, author and educator, who over five decades has explored the spontaneous evolution of musical forms. This included multidisciplinary composition and performance, unique languages for improvisation, cross-cultural collaborations, performance art and literature, interactive multi-media and new instrument technologies, art-science research and philosophy, and extended musical interface with the human nervous system. His wide-ranging work is broadly distributed and presented around the world and recently the New York Times featured him as an "avatar of experimental music." He holds the Richard Seaver Distinguished Chair in Music at CalArts where he is also Dean of the Herb Alpert School of Music. Rosenboom is a Yamaha Artist. He will discuss his interest in Propositional Music illustrated with selected examples drawn from his projects that emphasize art and science frameworks.
http://www.davidrosenboom.com
In this session: LASERZurich welcomes network comments by Victoria Vesna, director of LASER UCLA. Victoria Vesna is an Artist and Professor at the UCLA Department of Design | Media Arts, Founder and Director of the Art|Sci center at the School of the Arts and California Nanosystems Institute (CNSI). She is also visiting Professor at the Empowerment Informatics Program (EMP) at University of Tsukuba, Japan and the Interface Cultures program at the University of Art, Linz.
http://victoriavesna.com
Chaired by Prof. Dr. Jill Scott and Dr. Boris Magrini. LASERZURICH is part of the world wide series, LASER Talks sponsored by Leonardo the International Society for Arts, Sciences, and Technology (Leonardo/ISAST). For more information go to: LASERZurich.com.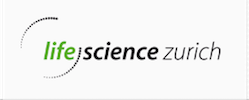 ---
The mission of the LASERs is to provide the general public with a snapshot of the cultural environment of a region and to foster interdisciplinary networking. For details about other LASER events please visit us online or contact us.