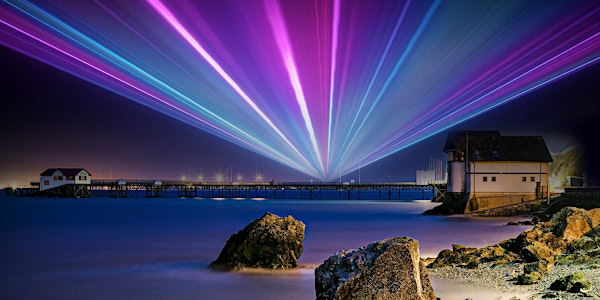 Laser Show at Mumbles Pier!
A free, fun evening filled with local stalls, fairground rides and food & drink till 8:30. To top it all off, an amazing laser show at 6:30!
When and where
Location
Mumbles Pier Mumbles Road Mumbles SA3 4EN United Kingdom
About this event
The event opens at 16.30 and during the evening, we'll have some awesome music programmed to our lasers and the icing on the cake is Morriston Orpheus Choir singing Myfanwy on our Pier, just like they did in the cult classic move 'Twin Town.' Sadly co-writer, Paul Durden passed away last month so this song is a tribute to him.
We are thrilled to team up with Mumbles Pier, and in light of the awful fire last month, we are determined to stand shoulder to shoulder with the Bolloms and the local community to celebrate our wonderful iconic Pier. Please come down and join us for a spectacular, fun filled evening.
We can't wait to see you there!