Laser Dentistry CE & Breakfast @ Founding Farmers Reston, VA Dec 7, 2018
Description
Are you a practice owner who has been thinking about investing in a laser but don't know where to start? Are you interested in understanding how a laser can benefit your revenue AND your patient care? This course is for you.
Dental practice owners are invited to join us for a delicious breakfast and free CE course on laser dentisty. Space is limited.
---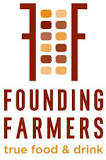 On the menu: Goat Cheese & Beet Hash; Virginia Ham Eggs Benedict; Spinach, Mushroom & Cheddar Scramble; Chef Joe's Scramble; Classic Brioche French Toast; Coconut Chia Bowl
---
Applications in Laser Dentistry CE Course
Lasers have been a part of the dental armamentarium for over a quarter of a century. The important question facing the modern dentist is: "Are dental lasers worth the hype or are they just expensive tools that do what I already do with my handpiece and scalpel?" This course will show the advantages of lasers for both the practitioner and the patient. It will give the dentist the information needed to make a financially and clinically sound decision regarding implementing lasers into their practice. Clinical cases will be presented to show the role of lasers in every discipline of dentistry.
Speaker Bio
Dr. Steve Pohlhaus is a 1989 graduate of the University of Maryland Dental School. He completed his general practice residency at the Washington DC Veterans Affairs hospital in 1990. Dr Pohlhaus has had a private practice in Linthicum, Maryland for 25 years and he also taught part time in Oral Diagnosis at the University of Maryland from 1992 - 2012.
Dr. Pohlhaus has been using lasers in his dental practice for 15 years. He has experience in multiple laser wavelengths. Dr. Pohlhaus has been teaching about lasers in dentistry for many years and has trained dentists for three different companies. His dental practice is focused on laser dentistry where he uses laser to benefit his patients across all disciplines.