Description
This advanced laser cutting class is geared towards people who use the laser at NYC Resistor often and/or want to understand how to get the most out of the machine. It will be less of a hand-on class than our first class (you may not get a cut made for yourself in it, but you will go home with the skills and knowledge necessary to optimize your lasering workflow).
Prerequisite: You must have previously taken our Fire the Lazzzor Class (now known as "Laser Cutting"). There are no exceptions to the prerequisite requirement.

This class will cover:
- using the Job Manager to manage multiple cuts as well as its other features
- using a variety of focus levels for specific cutting tasks
- re-sequencing artwork files to minimize time used in cutting jobs
- a deeper discussion of materials, and getting desirable results from them
- tips on using the engraving feature of the machine to achieve a variety of results on wood & plastics
- third party tools to get better engravings and cuts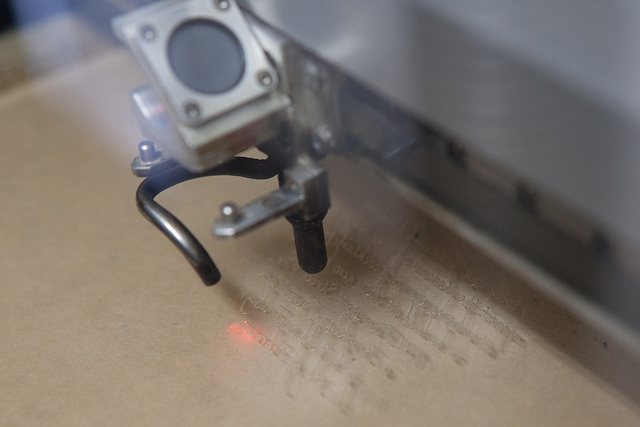 This class will be taught by NYC Resistor member Astrida Valigorsky. As with all NYC Resistor events, this class is 18+ and governed by our Code of Conduct. The Code of Conduct, as well as accessibility information, can be found at www.nycresistor.com/participate/.
Please note that refunds must be requested 72 hours in advance. If you have any questions, please email classes@nycresistor.com.