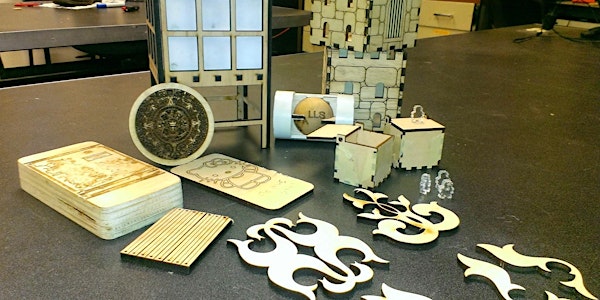 Laser Cutter 101: Cutting Deeper
When and where
Location
The Hack Factory 3119 E 26th St Minneapolis, MN 55406
Refund Policy
Contact the organizer to request a refund.
Description
Laser Cutter 101: cutting deeper will give you an overview of what you need to know in order to use the laser safely and effectively.
This is a class that will take place over the course of 5 hours. We won't be taking a meal break, so have a hearty breakfast or brunch before hand.
There is a $60 class fee, and a $5 materials fee.
We'll be covering a lot of ground over the course of this 5 hour class, including:
Safety: What is involved in using this machine in a way that is safe for you, the space, and the machine.
Materials: What's good to cut, what's strictly not allowed, and what materials work best for some common applications.
Operation: How to start up the laser cutter and the associated equipment and software in a way that's safe and effective.
Preparation: What you need to know about setting up your files and your materials so that they work with this system.
Troubleshooting: What to do when things just aren't working like you expect, or when things go really, really wrong.
Design: Some aspects of design related to this type of machine, and how to go about using a laser cutter to execute designs that will work in 2D or 3D.
Applications: What are some of the ways that a laser cutter can be useful in a range of different projects and applications, and how to work it in to your existing skillset or workflow.
Hands On: Each student will walk through all the steps of starting up the laser and ancillary equipment, loading a file on the control computer, sending the file to the laser, setting up their material, overseeing the cutting operation, and taking care of cleanup and shutdown procedures.
Checkout: Each student will be given a chance to demonstrate learned knowledge and skills, and if successful, will be certified to use the laser.
Please Note: If this is more information than you need, you're welcome to check out the shorter free class:
https://tcmakerlaserbasics.eventbrite.com/