WS-DIRECTPOOLCRAWL-10PCTOFF applied. A 10% discount is available.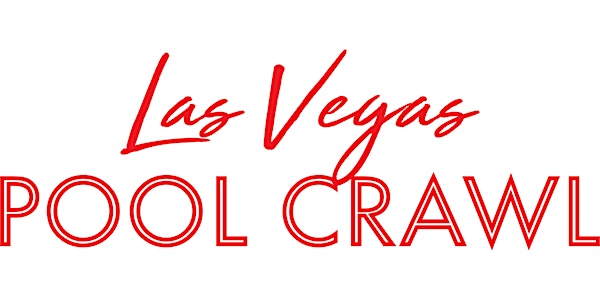 Multiple dates
Las Vegas Pool Crawl - by World Crawl
The Las Vegas Pool Crawl will take you to many venues in one morning / afternoon and show you the time of your life!
By Las Vegas Club Crawls - By World Crawl
Date and time
Starts on Saturday, April 4, 2015 · 10:30am PDT
Location
Las Vegas Strip - Check VegasCrawl.com for starting location (it changes) 3300 S Las Vegas Blvd. Las Vegas, NV 89109
About this event
We're Back! 2023!
World Crawl Las Vegas is Vegas' biggest and best pool crawl. We take you from bar to bar and pool to pool. We'll take care of drinks at the beginning of the crawl. No lineups and all over charges are included
What you get! 
World Crawl Las Vegas and Entertainment
Drinks and Drink Specials
We be sure you get your money's worth by picking up your costs. You're saving money from the get go! After all it wouldn't be a Pool Crawl without a couple freebies… would it?  
Line Bypass!
Lineups in Vegas can be 45 - 120 minutes. Especially on a Weekends. World Crawl Las Vegas gets you priority over the crowds. The clubs are expecting us like clockwork. So every weekend they know to expect the massive crowds of the pool crawl. No waiting in line!
Up To $200 in Cover Charge
How much do pool clubs in Las Vegas charge every day? It depends. It can be $20 or $75, however, World Crawl Las Vegas takes care of your cover charge. Have you ever walked into a bar, paid $20 just to get and realized you don't even like the place? This isn't an issue when you go with the crawl. Don't worry about reaching into your pockets for the expensive cover charges, we'll cover you!
Best Party Ever
Above the $30 in drinks, above the line bypass, above the skipped cover charges and above the great food, with World Crawl Las Vegas you will have the most amazing time, ever! We're dedicated to making sure you're having the time of your life. We are good at what we do! Come join us!
About the organizer
Producing the top quality club crawls in Las Vegas for over 10 years. Operating in multiple cities and giving you the night of your life. Check our events for daytime, Gold and Platinum events.
Q: What's the difference between Gold and Platinum?
A: The lineup. You can find our lineup on VegasCrawl.com