Description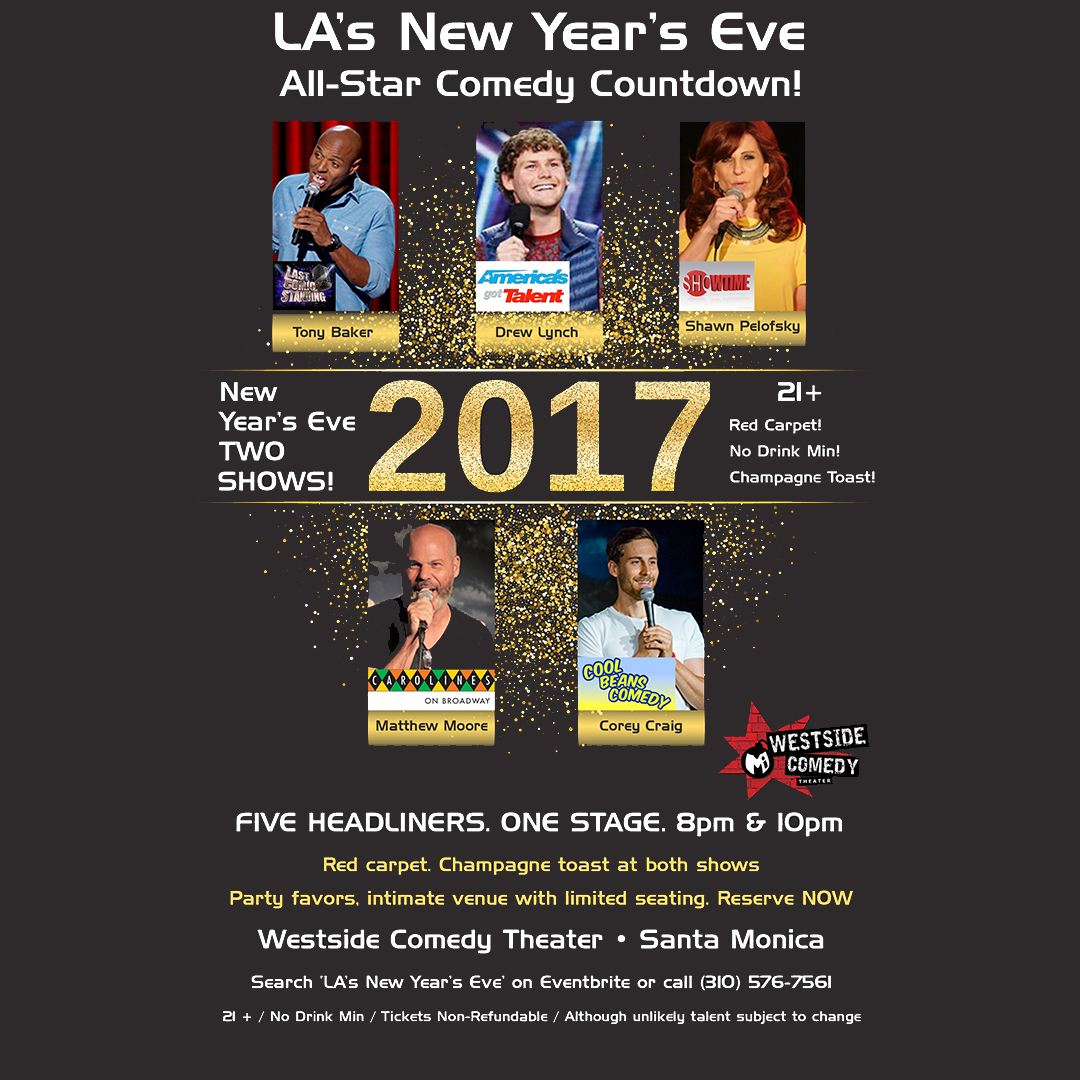 THE New Year's Eve shows you do not want to miss!
FIVE HEADLINERS, ONE STAGE! 8pm & 10pm shows
Tony Baker - Last Comic Standing
Drew Lynch - America's Got Talent
Shawn Pelofsky - Showtime
Matthew Moore - Caroline's On Broadway NY
Corey Craig - Cool Beans Comedy
****** Some Tickets May Be Available At The Box Office Tonight ******
Red Carpet! Champagne toast at both shows! Party Favors!
Drew Lynch from America's Got Talent: https://www.youtube.com/watch?v=fW7v7LGcIUs