JOIN LARRY MORROW AS HE CELEBRATES 30 YEARS OF LIFE IN HOUSTON, TX JANUARY 15 - 17, 2021
About this Event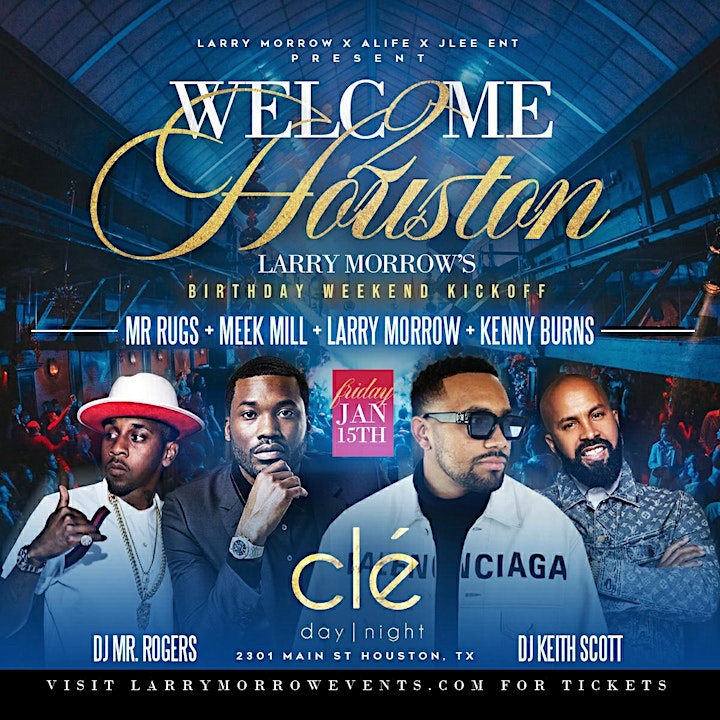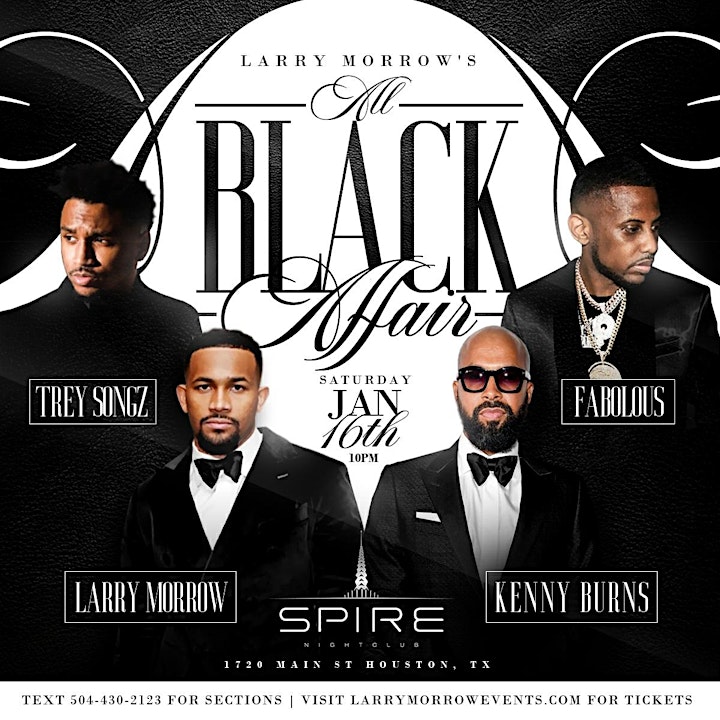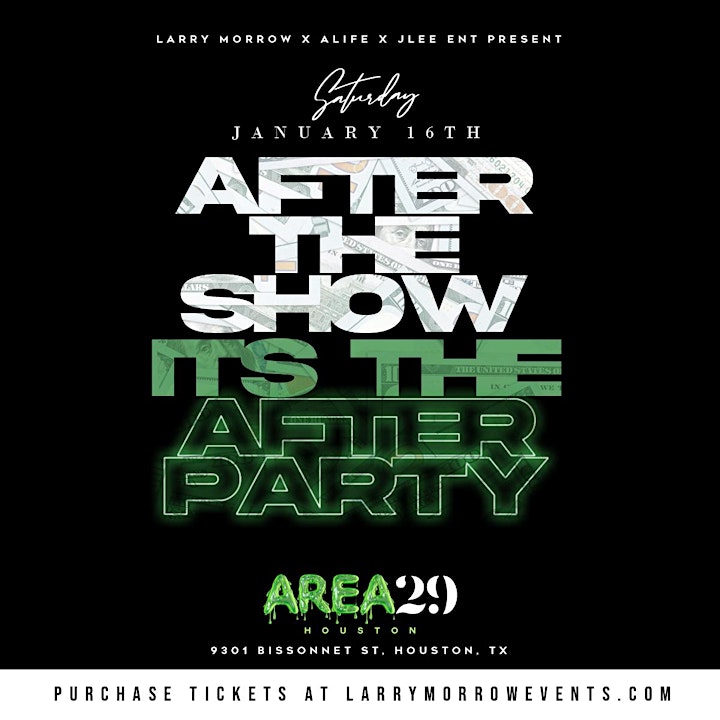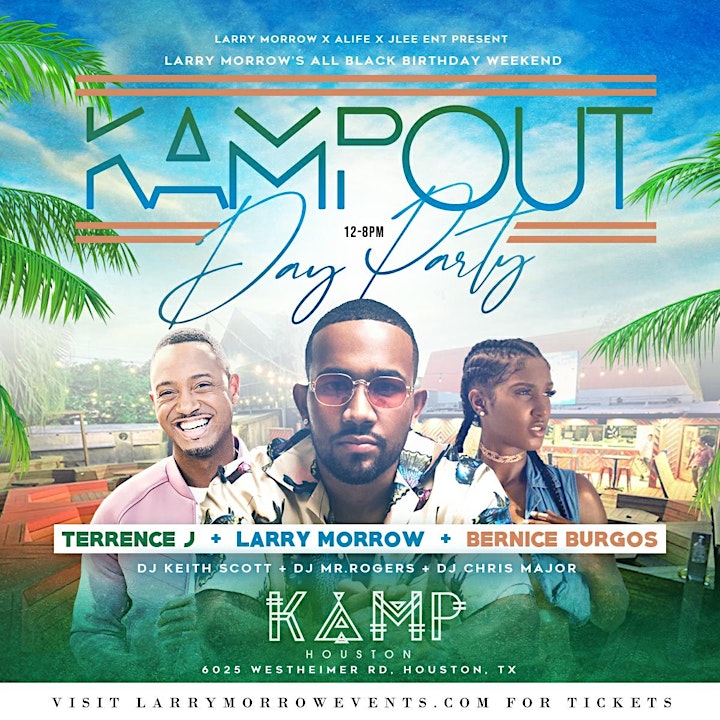 LARRY MORROW x ALIFE x J.LEE ENT present
FRI JAN 15, 2021 @ 10P
Weekend Kickoff // Clé Houston | 2301 Main St, Houston, TX 77002
featuring
DJ Keith Scott + DJ Mr. Rogers
INDIVIDUAL ADMISSION TICKTETS: LARRYMORROWEVENTS.COM
___________________________________________________________________
SAT JAN 16, 2021 @ 10P
All Black Affair // Spire Nightclub | 1720 Main St, Houston, TX 77002
Guest TBA | INDIVIDUAL ADMISSION TICKTETS: LARRYMORROWEVENTS.COM
DRESS CODE: ALL BLACK ATTIRE
After Party // Area29 | 9301 Bissonnet St Suite 150, Houston, TX 77074
______________________________________________________________________________
SUN JAN 17, 2021 @ 12P
Kamp Out Day Party // Kamp Houston | 6025 Westheimer Rd, Houston, TX 77057
featuring
DJ Keith Scott | DJ Mr. Rogers | DJ Chris Major
HOOKAH + FOOD + DRINKS
MUST BE 21+
______________________________________________________________________________
VENUES + LAYOUTS
ABOUT VENUE:
Clé Houston | 2301 Main St, Houston, TX 77002
The high-end nightclub in Midtown raises the bar on the Houston nightlife scene. Spacious, fashionable nightclub with baroque-style decor & multiple bars, plus an outdoor lounge.
INDIVIDUAL ADMISSION TICKTETS: LARRYMORROWEVENTS.COM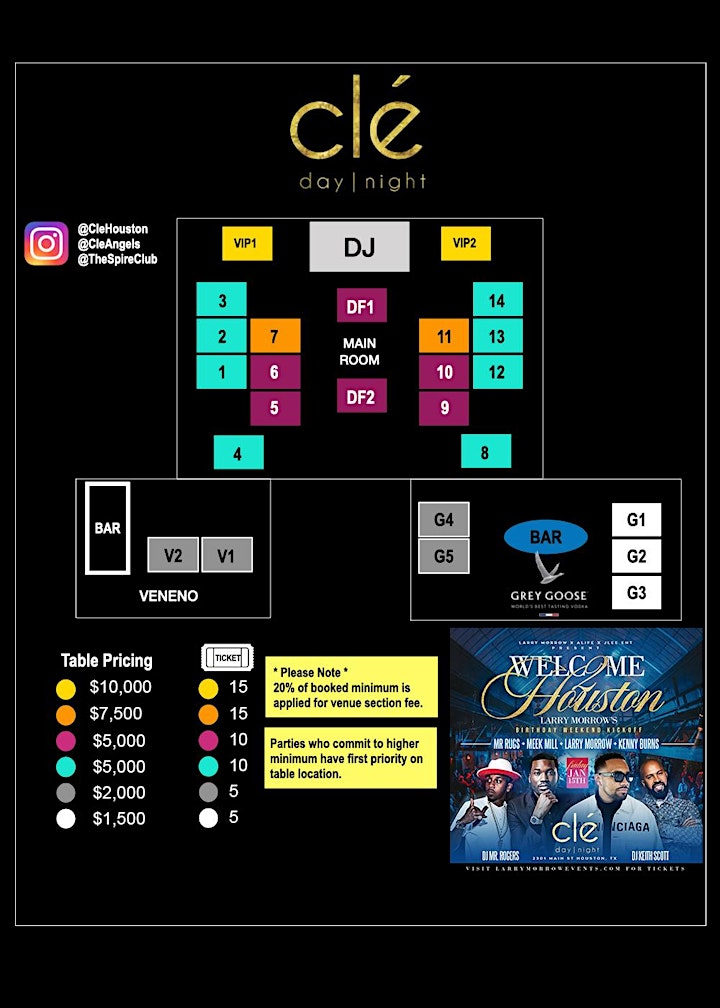 ABOUT SPIRE:
Located in the heart of the Houston's downtown district, Spire is a swanky multi-room hospitality space with over 11,000 square feet of striking architecture, 3 beautiful bars, 40 exclusive VIP sections accompanied by state of the art sound and lighting.
DRESS CODE: ALL BLACK ATTIRE
INDIVIDUAL ADMISSION TICKTETS: LARRYMORROWEVENTS.COM
VENUE LAYOUT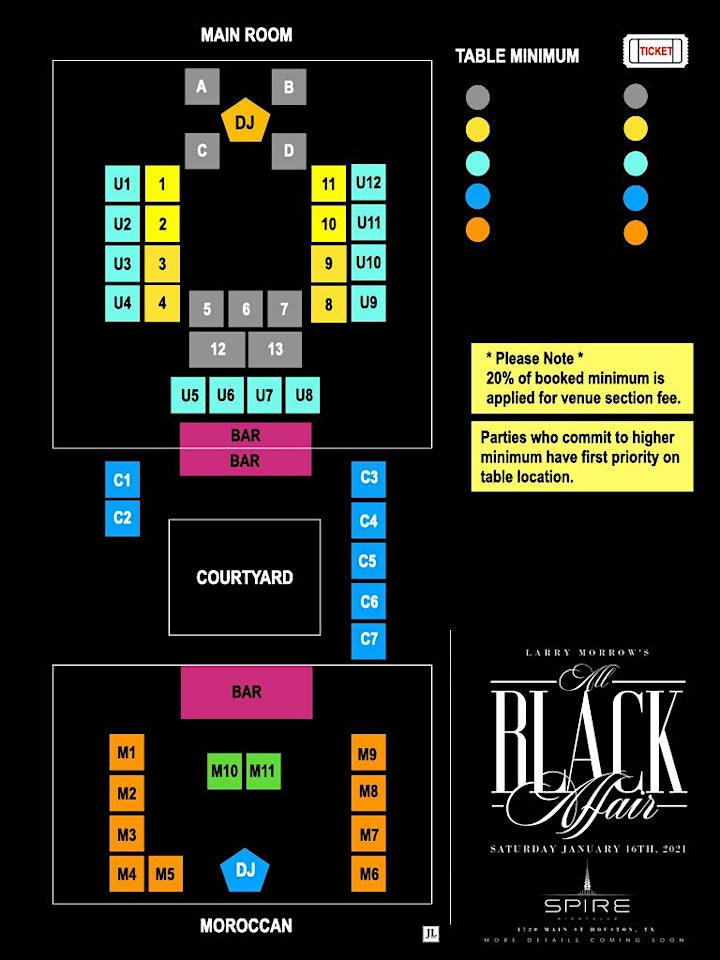 ABOUT VENUE:
Kamp Houston | 6025 Westheimer Rd, Houston, TX 77057
HOOKAH + FOOD + DRINKS
Houston's newest indoor outdoor restaurant
VENUE LAYOUT