Come ring in 2022 at Lark Hall with The Nth Power and special guests from Boston, The A-Beez.
About this event
Whether captured in studio or experienced live, one message is clear – The Nth Power believes in the healing power of music. This all-pro trio delivers a transcendent blend of soul, funk, rock and rhythm and blues with multi-part vocal harmonies and lyrics that attest to the power of love. Featuring guitarist and vocalist Nick Cassarino, drummer and vocalist Nikki Glaspie and bassist Nate Edgar, the band has been flooring audiences with incendiary live performances since they first assembled in New Orleans during Jazzfest in 2012. Touring in support of their new studio release, Reverence, The Nth Power taps into an energy that will inspire you to dance, groove, make love or just stand there with goose bumps.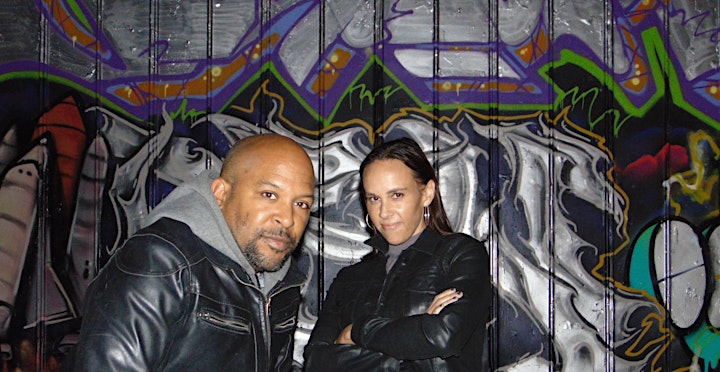 The A-Beez is Boston based music collective with its roots in soul, funk, and R&B. At its core are keyboardist Amy Bellamy and bassist Aaron Bellamy. The two began their musical collaboration in the early 2000's as members of the Sam Kininger band (BMG Japan recording artists). This relationship would blossom, as they would go on to work as sidemen and studio/session musicians, backing up numerous artists including Chaka Khan, Terri Lyne Carrington, G Love and the Juice, Res, Nth Power, Club D'elf, Martin Luther, Cody Chesnutt and more.
In addition to touring nationally and internationally, Amy and Aaron are staples of the local Boston scene, hosting a long-standing (over 16 years and still running) residency at Boston's renowned Wally's Café and performing in clubs and venues throughout New England and the East coast. In the years to come they would co-write and compile a catalog of original material that would eventually culminate in the release of their debut album "Never Going Back" which was released in April 2015. They released their second studio album "Say Goodbye" in March of 2018. Their 3rd studio album release "Reclamation" is set to debut in November of 2021.
Though it can be loosely classified as "soul" The A-Beez have an eclectic and original sound which draws from the traditions of funk and R&B, and is heavily influenced by jazz as well as hip hop. You may detect hints of rock, country, and even classical if you listen closely. The lyrics are deeply personal and honest, the music grooves while remaining melodically elegant and full of subtle complexity. The production is pure and simple without the gloss and fakeness all too prevalent these days.
Organizer of Lark Hall presents New Year's Eve with The Nth Power w/s/g The A-Beez