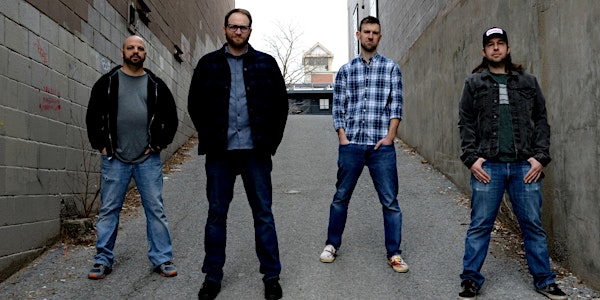 Lark Hall presents E.R.I.E. w/s/g Alma and Sydney Worthley
Lark Hall presents E.R.I.E. and special guests Alma & Sydney Worthley, Saturday May 21st. Doors open at 7pm; Show starts at 8pm.
When and where
Location
Lark Hall 351 Hudson Avenue Albany, NY 12210
About this event
E.R.I.E. came on to the Albany, NY scene in 2020, the week a global pandemic began to rear its ugly head. What began as a passion project dreamt up while singer/songwriter TJ Foster was laid up in a hospital bed for emergency heart surgery, quickly turned into a fully-formed quartet that consistently wins over audiences with their catchy songs, camaraderie and energetic live performances.
Their debut album, Don't Wanna Live, Don't Wanna Die (released on Mint 400 Records), takes listeners on a journey through existentialism, mortality, and the universal challenge of trying to make the most of our time here. With their blend of Springsteen-tinged pop/rock, E.R.I.E. has been compared to artists like The Gaslight Anthem, Frightened Rabbit and Frank Turner. The band - guitarist Matt Delgado, drummer Chad Flewwelling and bassist Levi Jennes, alongside Foster - is currently writing and recording the follow-up at home in Upstate New York.
"...a class act with lots of passion and a great chemistry, making them very easy to like and cheer for..." - Nippertown
E.R.I.E.
https://www.abandcallederie.com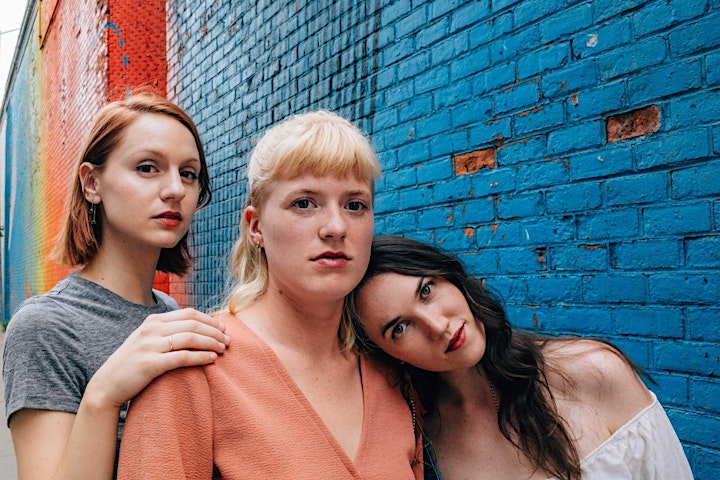 ALMA is often compared to artists like Sylvan Esso, Tune Yards, The Staves, and Dirty Projectors. Their music is immersive, chock full of vocal harmony and homegrown production. ALMA worked with industry giants, Elliot Moss (mixing) and Ted Jensen at Sterling Sound (mastering) to bring their genre-bending freshman album, MOSAIC, to light.
ALMA is comprised of Alba S. Torremocha (vocals, strings, bass, drums, guitar, uke) Lillie R. McDonough (vocals, piano, glock, violin, hammer dulcimer), and Melissa K. Carter (vocals, guitar). The trio formed officially in 2019 out of a shared delight in harmonizing and experimentation with quirky instrumentals and old-fangled synthesizers.
"Stark, raw, and powerfully moving, an understated yet heartbreaking work of cinematic beauty." — Under The Radar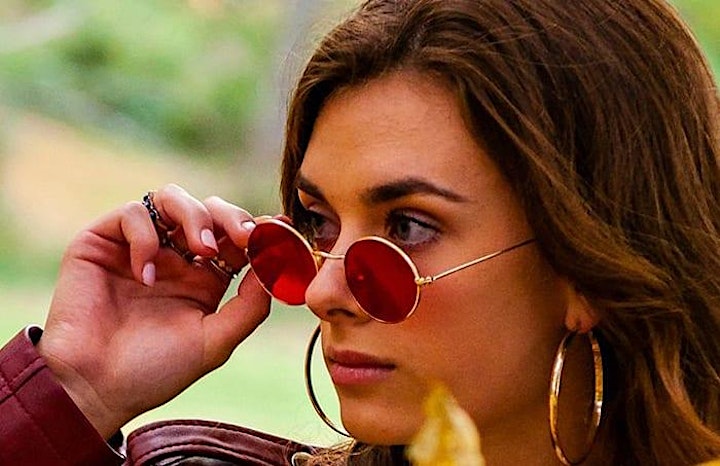 From private bedroom writing sessions, to recording at well acclaimed Nada Recording Studio, Worthley is jumping in head first with Rose Colored Glasses. Almost 3 years after her debut, Sydney Worthley, a shining young star from New York's Capital Region, has continued her journey in music with a new EP. Sydney is reinventing her musical identity with these new alt-pop pieces. From the ballad-like intro of "Sinking Ship", to the pulsing melodies in "4:15", to the reflective title track "Rose Colored Glasses", Sydney Worthley shares delicate stories in this 5 track EP. Melodies and vocal parts nodding towards Florence and the Machine and songwriting styles comparable to Taylor Swift shine through these songs. By writing from personal brooding memory, Worthley strives to make connections with her audience through her healing processes. Strength, growth, and coming of age are all themes in this EP but she's not taking things lightly anymore. She is determined to share her struggles but has gained confidence and wants her audience to feel that through her work.
In 2019, Sydney became an independent artist at the age of 17. In 2017, Sydney released her debut 14-track album titled Strong, followed by performances at at Mountain Jam Music Festival, First Night Saratoga, across New England alongside Sawyer Fredricks, and all over New York's Capital Region. She has earned regular spots on Albany's 88.3 WVCR and 97.7 WEXT, Woodstock NY's 100.3 WDST, and WAPS "The Summit" in Akron, OH.
"Sydney Worthley is an artist to keep an eye on. She is young, but don't dismiss her as a novelty for that reason. Her songwriting is impressive and memorable; a shining star for many releases to come. Pay attention now! She's on her way." ~ Brad Savage, Program Director – WAPS "The Summit" Akron, OH