LARGER THAN LIFE SCIENCE | Spot On
Come for the people and programs. Stay for a beer. Leave with your next big breakthrough.
When and where
Location
BioLabs San Diego - Towne Centre 9620 Towne Centre Drive #Ste 100 San Diego, CA 92121
About this event
Larger Than Life Science is a free monthly event series open to everyone interested in building a strong support network for San Diego's life science and healthcare innovators.
San Diego Larger Than Life Science will be held at the NEW BioLabs in Towne Centre from 4-7 p.m. the last Thursday of each month. Join us for an evening of unconventional conversation!
This month's theme: Spot On
Whether you're wanting to communicating your science in an understandable way or looking for an ideal solid formulation for your API, you need to be spot on! Join our communication workshop to find your blind spot and hear from Cambrex about molecules in motion. We guarantee you'll leave this months LTLS ready to hit the mark!
Our featured sessions:
WORKSHOP | 4:30 - 5:30pm
Clouded by Expertise
Techniques for Communicating to the Public
Why is there a disconnect between being an expert and effectively communicating that expertise? Jason Mizerek, Fleet Inquiry Institute Manager, will facilitate this interactive workshop. Place yourself into the role of a learner and discover some of the challenges the public faces when they try to understand your science. Through our shared experience, we will generate a list of best practices that you can begin to implement immediately.
TALK | 6:00 - 7:00pm
Molecules in Motion
Improving the Odds for Pharmaceutical Development
Most active pharmaceutical ingredients (APIs) are solid in nature and can exist in a variety of forms. An ideal solid form of an API is physically & chemically stable, bioavailable, can be manufactured consistently and formulated as a product that meets the intended target. Join Cambrex for a demonstration of some of the properties that can be modified when a salt form of an API is made, including a discussion of the advantages and potential issues of this tried and tested technique. This session is for companies interested in accelerating their molecule toward the clinic and patients who need new treatments.
NETWORKING & DEMO | 4:00-7:00pm
Two Scientists Walk Into a Bar®
What sounds like the beginning of a rather bad joke is actually a fun community program by the Fleet Science Center. Experience Two Scientists Walk Into a Bar® for yourself and interact with hands-on demos from The Fleet Science Center.
Nanobot Medical Animation Studio
Nanobot Medical is an award-winning scientific storytelling company that transforms complex life science and medical product-related concepts into medically accurate, easy-to-understand visual media. Experience the possibilities with high-resolution videos and VR goggles. Get ready to be amazed!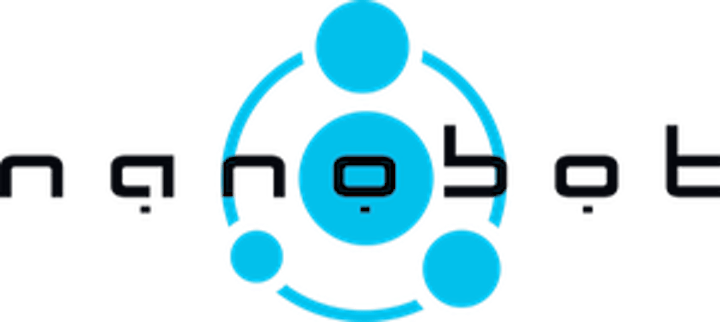 THANK YOU TO OUR SPONSORS