Description
Large Format Photography with Mat Marrash
When Midwest Photo Learning Studio Instructor Mat Marrash is off the clock, you can bet he's hauling around his 8x10" large format camera. During this four hour (half day) class, attendees will have the opportunity to:
Learn about the different types of large format cameras

Learn about large format lens selection, coverage, and options

Interact hands-on with their own large format camera (If you don't own one, monorail cameras will be available for use)
10:30A - 11A - Intro to the view camera
11A - 12P - Start-to-Finish process
12P - 12:30P - Lunch break (snacks provided)
12:30P - 1:30P - Hands-on studio shoot (tabletop and portrait)
1:30P - 2:30P - Darkroom processing of film
2:30P - 3:00P - Image review
$199 (includes class and half-day darkroom voucher)
$399 (includes above and a used 4x5 Sinar monorail camera, lens, and holders!)
About Mat: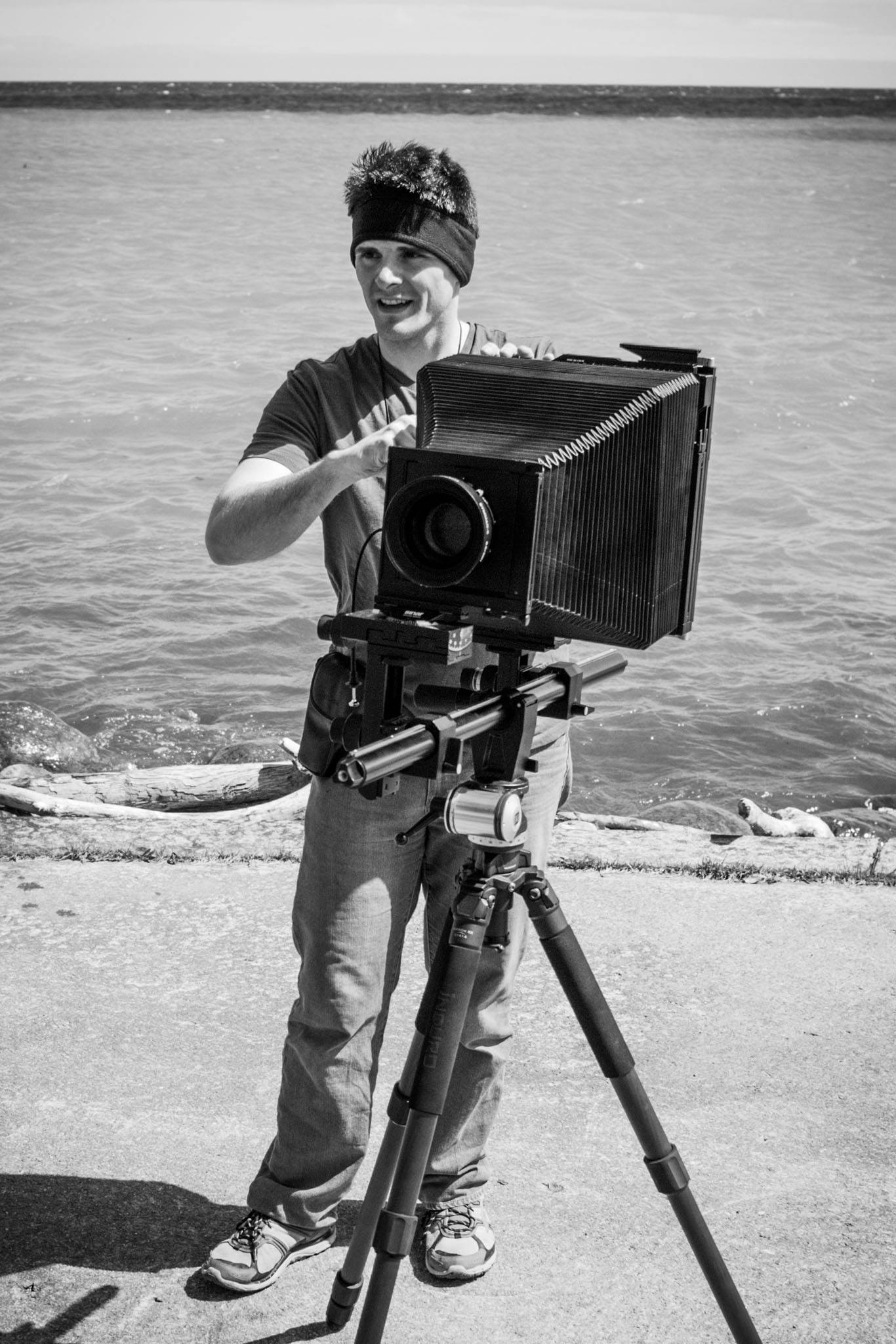 For the last eight years, Mat Marrash has made it his goal to eat, sleep, and breathe photography. From his beginnings in digital photography to his retreat to the B&W darkroom, Mat surrounds himself in every bit of photography possible. By day, you can find him maintaining the MPEX darkroom and selling the latest and greatest camera gear. By night, he's instructing photo students and practicing photographic techniques over a hundred and fifty years old.
View more of Mat's work at matmarrash.com
You may request a refund up to one day before this class. For example, if your class is on a Saturday, you have until the Friday before to ask for a refund. Refunds and/or class credit transfers will not be issued to customers who sign up for a class but fail to attend.