Description
Hello hello!
Curious about how to build scalable web applications?
Do you find it hard to keep up with the fast-paced world of web development?
Want to learn what Laravel has to offer?

Well then, welcome to this months Laratalks!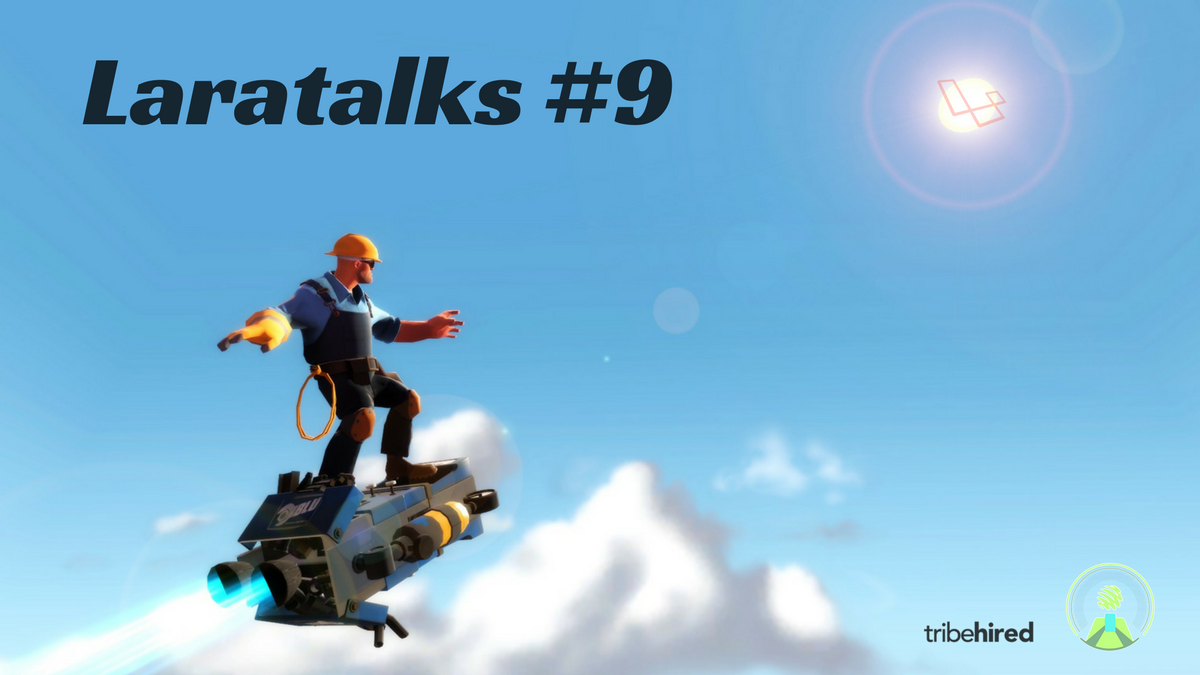 Laratalks is a cool session where passionate developers share interesting tricks of the trade, hacks, lessons and their expertise about Laravel, PHP and web dev in general.
Check out last months series of talks (Laratalks #8) which was also held at ASEAN Data Analytics Exchange (ADAX).

---

Here's what we have in store this month!
Agenda
7:30pm - Eat and network (Pizza & drinks, courtesy of TribeHired)
8:00pm - Opening Remarks
8:10pm - "How to Write Maintainable Code" by Timothy Teoh (Application Architect @ FrogAsia)
8:40pm - "Scaling PHP apps with AWS & S3" by Shane Chiam (Tech Lead @ GetDoc)
9:10pm - "Surfing through Laravel 5.5" by Ajay Madhukar (Full Stack Web Dev)
9:40pm - Lighting Talks (2 to 5 minutes for anyone to talk about anything interesting)
10:00pm - Jobs (Pitch your Laravel/PHP job openings)
10:15pm - Closing Remarks



---

FAQs
1) FREEEEEEEEE?
ya, got food and drinks some more

2) Are there any requirements to enter the event?
Nope!
Everyone including students and headhunters/job seekers are welcomed. However, do keep in mind that this IS a developer meetup that focuses on web developement (specifically Laravel and PHP)

3) Any landmarks or public transport to the venue?
Maxis Academy is located in Level 2, Block 1A of Plaza Sentral which is located within 5-10 minutes walking distance from KL Sentral/NU Sentral. In terms of public transport, your best bet would be to take the trains to KL Sentral and walk over to the venue
4) What are my parking options at the venue?
There are many parking options around Plaza Sentral but they are expensive. The best option we know of would be to park at NU Sentral and walk over to Plaza Sentral. We highly recommend taking public transport/ride sharing though!

5) What should I bring to the event?
Nothing really. But it is a tech meetup so maybe bring your tech?


---


Sponsors
This month we are being sponsored by both Maxis and TribeHired.
Maxis the leading communications service provider in Malaysia and Maxis Academy is the company's education and training centre. On the other hand, TribeHired is a talent marketplace where companies compete to hire top talent. Do check them out when you can, they do some great work!
(Event banner is from our past event at Co-labs)
#LaravelMalaysia #LaravelMeetups #Laravel #Laravens

Date and Time
Location
Maxis Academy
Level 2, Block 1A, Plaza Sentral
Jalan Stesen Sentral 5, KL Sentral
Kuala Lumpur, Wilayah Persekutuan 50470
Malaysia