Description
Hello hello!
Do you find it hard to keep up with the fast-paced world of API development?
Do you struggle with API best practices?
Would you like to understand how the Laravel framework actually works and why it's perfect for your next API project?

Well then welcome to Laratalks, API Edition!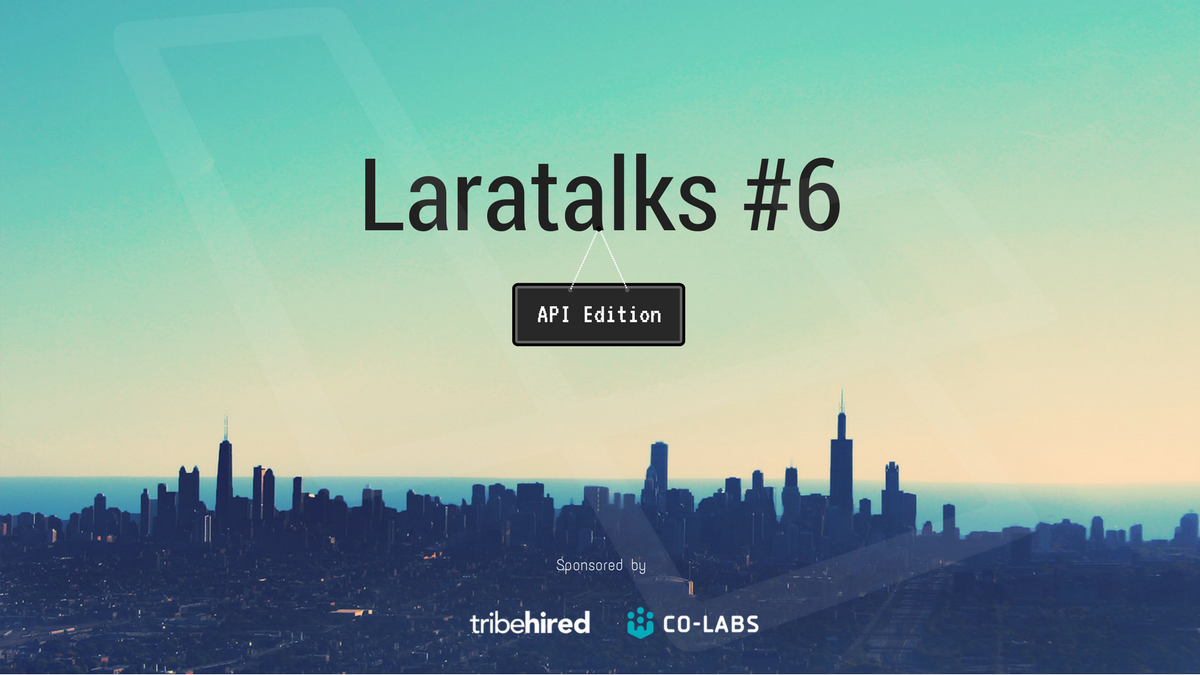 Laratalks is a cool session where passionate developers share interesting tricks of the trade, hacks, lessons and their expertise about Laravel, PHP and web dev in general.
Check out last months series of talks (Laratalks #5) which was held at OpenMinds Resources.

---

Here's what we have in store this month!
Agenda
7:30pm - Eat and network (Pizza & drinks, courtesy of TribeHired)
8:00pm - Opening Remarks
8:10pm - "Building APIs with Laravel" by Ajay Madhukar (Full Stack Web Dev)
8:40pm - "JWT Authentication for APIs" by Timothy Teoh (Application Architect @ FrogAsia)
9:10pm - "Integrating Payments with Laravel" by Zulfa Juniadi (CTO @ dropit.my)
9:40pm - Lighting QnA (Quick panel session with the speakers)
10:00pm - Jobs (Pitch your Laravel/PHP job openings)
10:15pm - Closing Remarks



---

FAQs
0) We are fasting/berpuasa, do you have enough pizza for us?
This time we only have enough for about 20 people. We'll reserve a couple of boxes for the Muslims fam that make it but otherwise it is first come first serve. Sorry about that! :(
We recommend bringing along some food for yourselves, you also have the option to eat at Utropolis Marketplace mall which has – Food court with chicken rice, malay food, Sushi Q, Subway, Little Fat Duck, Texas Chicken, etc


1) FREEEEEEEEE?
ya

2) Are there any requirements to enter the event?
Nope!
Everyone including students and headhunters/job seekers are welcomed. However, do keep in mind that this IS a developer meetup that focuses on web developement (specifically Laravel and PHP)

3) What are my transportation/parking options for getting to and from the event?
Co-labs is located inside Utropolis Marketplace mall which is just beside KDU University College, Glenmarie. The Glenmarie LRT Station is about 10 mins drive to/from Co-labs (RM8 Grab one-way).
Ample parking space in the mall and around the area and it is free of charge!

4) What should I bring to the event?
Nothing really. But it is a tech meetup so maybe bring your tech?


---


Sponsors
This month we are being sponsored by both Co-labs and TribeHired.
Co-labs is a shared office and incubator space uniquely designed for creatives from rising entrepreneurs, freelancers, digital nomads to professionals. On the other hand, TribeHired is a talent marketplace where companies compete to hire top talent. Do check them out when you can, they do some great work!
(Event banner is from our past event at Openminds Resources)
#LaravelMalaysia #LaravelMeetups #Laravel #Laravens