Description
Hello hello!
Want to learn how to build an offline app with Laravel?
Ready to make a web app production ready?
Would you like to understand how the Laravel framework actually works behind the scenes?

Well then, welcome to this year's first installment of Laratalks!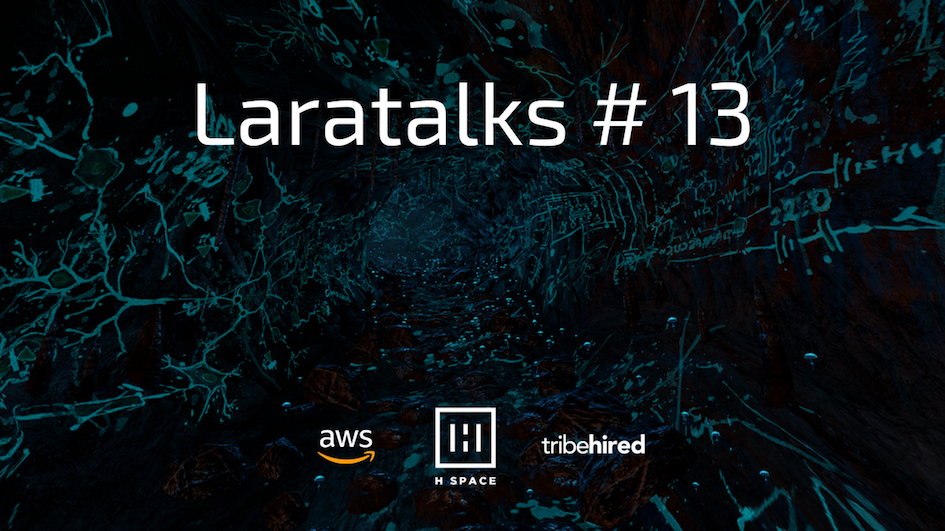 Laratalks is a cool session where passionate developers share interesting tricks of the trade, hacks, lessons and their expertise about Laravel, PHP and web dev in general.
Check out last months series of talks (Laratalks #12) which was held at Maxis. And here is what we have in store this month!
---

Here's what we have in store this month!
Agenda
7:30pm - Eat and network (Pizza & drinks, courtesy of TribeHired)
8:00pm - Opening Remarks
8:10pm - "Handling External APIs with Laravel" by Ajay Madhukar (Full Stack Web Dev)
8:40pm - "Macro: Blueprint & Route" by Nasrul Hazim (Trainer @ Cleanique Coders)
9:40pm - Lighting Talks (2 to 5 minutes for anyone to talk about anything interesting, AWS will reward you if you do)
10:00pm - Jobs (Pitch your Laravel/PHP job openings)
10:15pm - Closing Remarks



---

FAQs
1) FREEEEEEEEE?
ya, got food and drinks some more

2) Are there any requirements to enter the event?
Nope!
Everyone including students and headhunters/job seekers are welcomed. However, do keep in mind that this IS a developer meetup that focuses on web developement (specifically Laravel and PHP)

3) What are my transportation/parking options for getting to and from the event?
The nearest station would be Bandar Utama MRT which is about 10-15 minute walk from the venue. You can park either in KPMG Tower or in One Utama, the latter being the better choice since it's cheaper but you'd need to walk a bit :)

4) What should I bring to the event?
Nothing really. But it is a tech meetup so maybe bring your tech?


---


Sponsors
H Space is a co-working space in KPMG Tower, Bandar Utama and Menara Mitraland, Kota Damansara. They aim to connect small businesses with creative freelancers and service providers.
Amazon Web Services offers reliable, scalable, and inexpensive cloud computing services. Also, AWS democratized sophisticated technology such as Machine Learning, AI, analytics that help organizations to innovate and move faster.
TribeHired is a talent marketplace where companies compete to hire top talent.
---
(Event banner is from our past event at Photobook Worldwide)
#LaravelMalaysia #LaravelMeetups #Laravel #Laravens