Description
Hello hello!
Want to learn how to build an offline app with Laravel?
Ready to make a web app production ready?
Would you like to understand how the Laravel framework actually works behind the scenes?

Well then, welcome to this months Laratalks!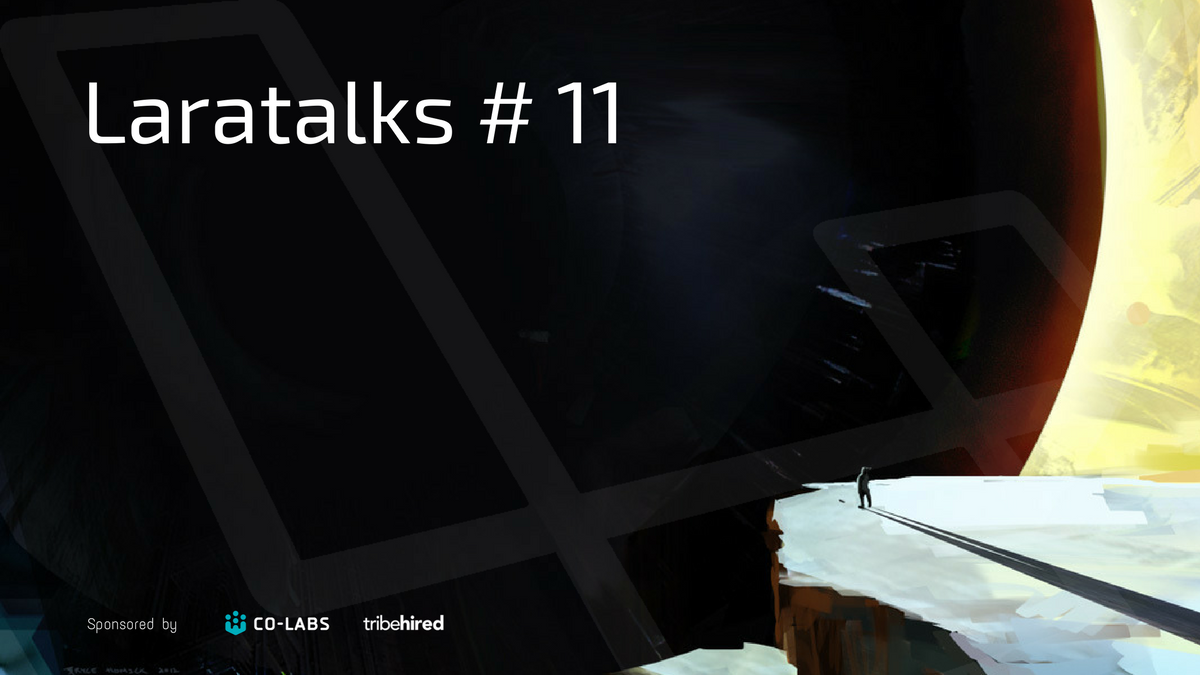 Laratalks is a cool session where passionate developers share interesting tricks of the trade, hacks, lessons and their expertise about Laravel, PHP and web dev in general.
Check out last months series of talks (Laratalks #10) which was also held at Photobook Worldwide.

---

Here's what we have in store this month!
Agenda
7:30pm - Eat and network (Pizza & drinks, courtesy of TribeHired)
8:00pm - Opening Remarks
8:10pm - "Working with Sass" by Ajay Madhukar (Full Stack Web Dev @ Squincy)
8:40pm - "Automate with Ansible" by David Chin (DevOps Engineer @ Photobook Worldwide)
9:10pm - "Beyond Memcached: Using the Power of Redis" by Timothy Teoh (Application Architect @ FrogAsia)
9:40pm - Lighting Talks (2 to 5 minutes for anyone to talk about anything interesting)
10:00pm - Jobs (Pitch your Laravel/PHP job openings)
10:15pm - Closing Remarks



---

FAQs
1) FREEEEEEEEE?
ya, got food and drinks some more

2) Are there any requirements to enter the event?
Nope!
Everyone including students and headhunters/job seekers are welcomed. However, do keep in mind that this IS a developer meetup that focuses on web developement (specifically Laravel and PHP)

3) What are my transportation/parking options for getting to and from the event?
Co-labs is located inside Utropolis Marketplace mall which is just beside KDU University College, Glenmarie. The Glenmarie LRT Station is about 10 mins drive to/from Co-labs (RM8 Grab one-way).
Ample parking space in the mall and around the area and it is free of charge!

4) What should I bring to the event?
Nothing really. But it is a tech meetup so maybe bring your tech?


---


Sponsors
This month we are being sponsored by both Co-labs and TribeHired.
Co-labs is a shared office and incubator space uniquely designed for creatives from rising entrepreneurs, freelancers, digital nomads to professionals. On the other hand, TribeHired is a talent marketplace where companies compete to hire top talent. Do check them out when you can, they do some great work!
(Event banner is from our past event at Photobook Worldwide)
#LaravelMalaysia #LaravelMeetups #Laravel #Laravens