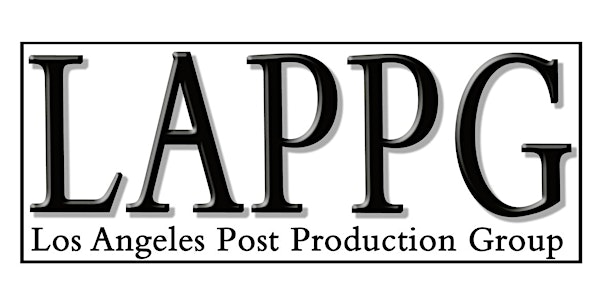 LAPPG Heads to the NEW Sony Digital Media Production Center on August 15
Location
Sony's Digital Media Production Center
2706 Media Center Drive, Suite 130
Los Angeles, CA 90065
Sales Have Ended
Ticket sales have ended
Tickets are no longer available for this event. We hope to see you at our September LAPPG meeting! Visit lappg.com and register to become a member (it's free) and receive notices about upcoming events.
Description
**EXCITING EVENT- PLEASE READ BELOW AS REGISTRATION FOR THIS MEETING IS DIFFERENT!**
We are thrilled to announce that Sony Electronics has come on board as a Gold Level partner to support the group and we couldn't be more excited! They have offered to host our August 15 meeting at their brand new facility, Sony Digital Media Production Center and we'd love to see you there!

Because this will be a popular meeting and because space is limited, you MUST register online through Eventbrite by purchasing a ticket before you come. We strongly recommend that you make sure that you can attend as tickets are not refundable. Each ticket will come with one prize giveaway ticket which you will receive at the door.

Now for the details...
Cameras, Displays, and Workflow at the
NEW Sony Digital Media Production Center

Join us as we hit the road and leave the Westside behind for our August LAPPG meeting. In celebration of summer, we'll spend the evening with our friends from Sony Electronics as

they introduce us to their brand new facility, the Digital Media Production Center (DMPC) in Glendale. We will tour the DMPC's production stage, workflow suite, and photo studio to learn about a range of Sony cameras, monitors, and more. We will also check out their 23' wide, 6K Crystal LED display, which has a contrast ratio of 1,000,000:1 for stunning HDR playback.

After some networking and refreshments, we will be treated to a lively panel discussion from the team at Freeform's upcoming show Motherland: Fort Salem. Set to participate are the Post Producer, Editor, Assistant Editor, Online Editor, DI Producer, and Colorist. This will be an informative night where we will find out what it takes to post a one-hour drama using the X-OCN codec of Sony's VENICE camera.
Panelist Bios for "Motherland: Fort Salem"

Joe DeOliveira, Post Producer
Joe has been working as a post production producer since 1994 on single camera television dramas and comedies. Notable credits on pilots and series include: "Motherland: Fort Salem", "Beyond", Siren", "Alone Together", "Hit the Floor" (four seasons), "Huge", "Lie to Me", "Dirt", "Strong Medicine" (six seasons), and "Jane by Design" among others. Companies include: Freeform, VH1, BET, NBC, ABC/FX, Fox, CBS. Joe also has experience working as an editor in AVID, Resolve, Premiere, Final Cut Pro 7 and After Effects. Joe has also done some directing for television and web. He was recently awarded the best director and editor awards at the Toscars 2019 Oscars Parody competition for his work on the (very silly) Coma, based on the film Roma.

Matthew Gilna, Editor

Matthew has been working in post-production on 1-hour dramas for network, cable, and streaming for almost 15 years. He has edited "Motherland: Fort Salem" and "Code Black", and co-edited and/or additional edited "NCIS: New Orleans", "Notorious", "Eureka", "Helix", and "Longmire". Assistant Editor credits include "Battlestar Galactica" (2004), "Criminal Minds", "Dallas" (2012), and "Krypton". Matthew received a BA from the USC School of Cinematic Arts.

Corey Trench, Assistant Editor
Corey has been an Assistant Editor and Editor since 2009 on supernatural and science fiction dramas. Notable credits include, "Motherland: Fort Salem", "Star Trek Discovery", "Teen Wolf", "The Gifted", and "Krypton". Companies include: Freeform, MTV, SyFy, FOX, and CBS All-Access. Corey is experienced working in AVID, Adobe Premiere, and Final Cut Pro 7. Recently, Corey has co-edited an episode of SyFy's "Krypton" and a horror short, "Terra" for Crypt TV, which has 3 Million views on YouTube.

Gareth Cook, Owner/Managing Partner/Colorist at The Foundation
A winner of the DaVinci Master Colorist Award, Gareth has been working in post-production since 1994. Gareth's career as a master colorist began with "NYPD Blue". He then led the way, color correcting the first HD Primetime series for ABC titled "City of Angels". Gareth has worked as a colorist on pilots and series that have changed the look of TV in the age of HD. Some of Gareth's most notable color achievements were for pilots and series such as; "CSI Las Vegas", "CSI Miami", "Scandal", "How to Get Away with Murder", "Banshee" and "Quantico". Recent credits include "American Soul" (BET), "Black Lightning" (CW), "iZombie" (CW), "A Black Lady Sketch Show" (HBO), "Veronica Mars" (Hulu), "Curb Your Enthusiasm" (HBO), "Step Up: High Water" (YouTube Premium), "Code Black" (ABC) and "Colony" (Legendary TV).

Dan Aguilar, Director of Technical/Editorial Services at The Foundation
During Dan's 25 years in post-production, he has worked as an editor and VFX compositor on everything from commercials to music videos to animation to film and television; including "Dallas", "The Closer", "GCB", "The Affair", "Hell on Wheels", "House", "Vegas", "JAG" and "Carnival"; as well as multiple MOWs. Recent credits include "Veronica Mars", "American Soul", "Curb Your Enthusiasm", "iZombie", "Outlander", "Colony", "Beyond", and "Code Black". Dan's commitment to developing and improving workflows is a vital factor to the success of The Foundation.

Cliff Dugan, Owner/Managing Partner at The Foundation

Prior to forming The Foundation with Gareth Cook; Cliff Dugan served as EVP of Laser Pacific's Television division, VP of Sales at Technicolor and was VP Sales & Marketing at Ascent Media. Overseeing sales of $40 million plus annually for many of North America's most recognized television post-production facilities including Encore Hollywood, Level 3 Post and R!OT.



As at all LAPPG meetings, we will have our popular end of the evening raffle, where we will be giving away thousands of dollars of prizes from our supportive partners – including an RX0 ii camera from the terrific folks at Sony Electronics.

Join us for this special evening and see what great resources Sony has to offer filmmakers at the DMPC.

Location:
Sonys Digital Media Production Center (DMPC)
2706 Media Center Drive
Suite 130
Los Angeles, CA 90065

This is in the Glendale/Glassell Park area – not far from Dodger Stadium.
Parking is plentiful and free.
Click here for a map of the location.
*** TICKETS MUST BE PURCHASED HERE ON EVENTBRITE TO ATTEND. THANK YOU!***

---
SHUTTERSTOCK INTRODUCES ELEMENTS


LAPPG would like to thank our partner, Shutterstock for their renewed support of the group at the Platinum Level. We appreciate their loyalty and are excited to share these exciting new offerings with our community!

Captured on cinema-grade cameras, Shutterstock's new collections of video effects take your projects to the next level. From lens flares to transitions, Shutterstock's Elements have video effects created by industry experts to deliver what your project needs. Elements work with all major NLEs and include detail tutorials and start at just $79.

Click here to check out the thousands of blockbuster effects that are available to you in your budget!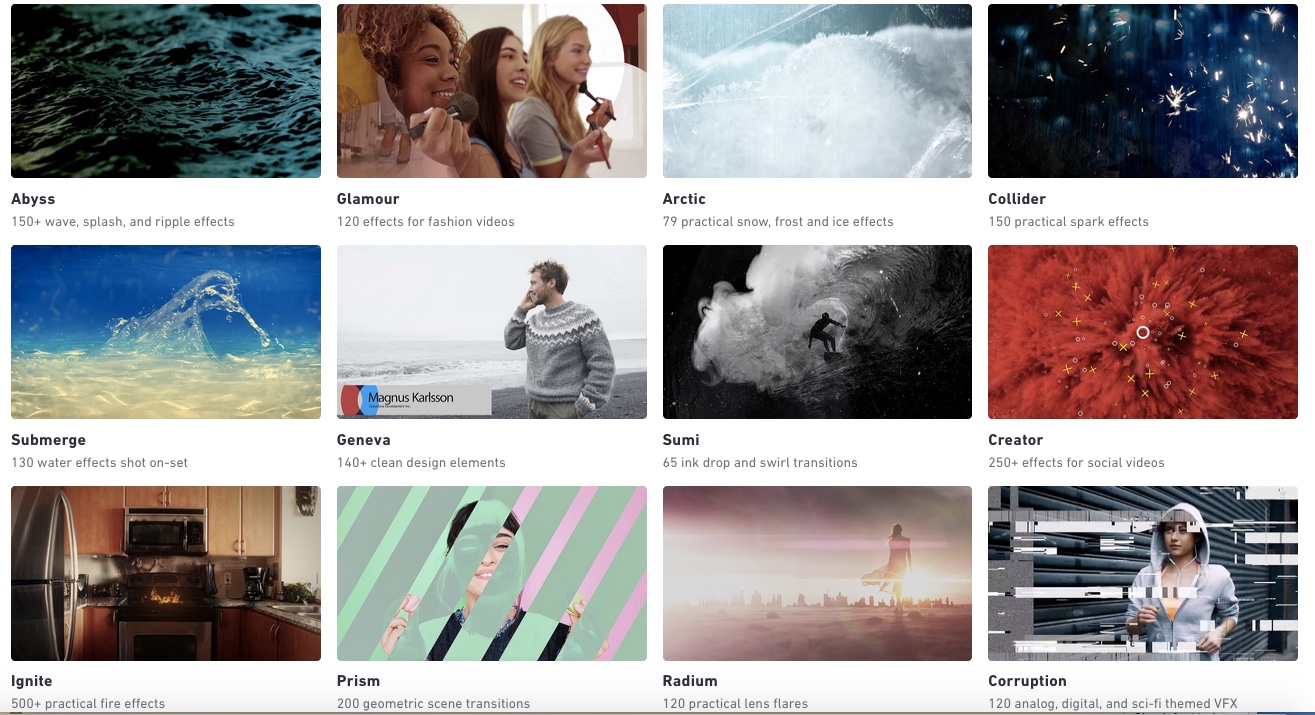 ---
SUBSCRIBE TO LAPPG'S YOUTUBE CHANNEL TO CATCH UP ON MISSED MEETINGS
In case you missed our February meeting, check out our Youtube Channel for highlights of Boris FX's Mary Poplin as she talks about the power of Mocha's planar tracker inside of the suite of Boris FX. She does a deep dive into particle illusion as well as beauty studio with a built in keyer. Mary also shows us the deep control for the Sapphire Lens builder as well as Sapphire builder which allows a user to edit and save effects within its mini-compositor that is laid out in nodes. Amazing!
Watch here: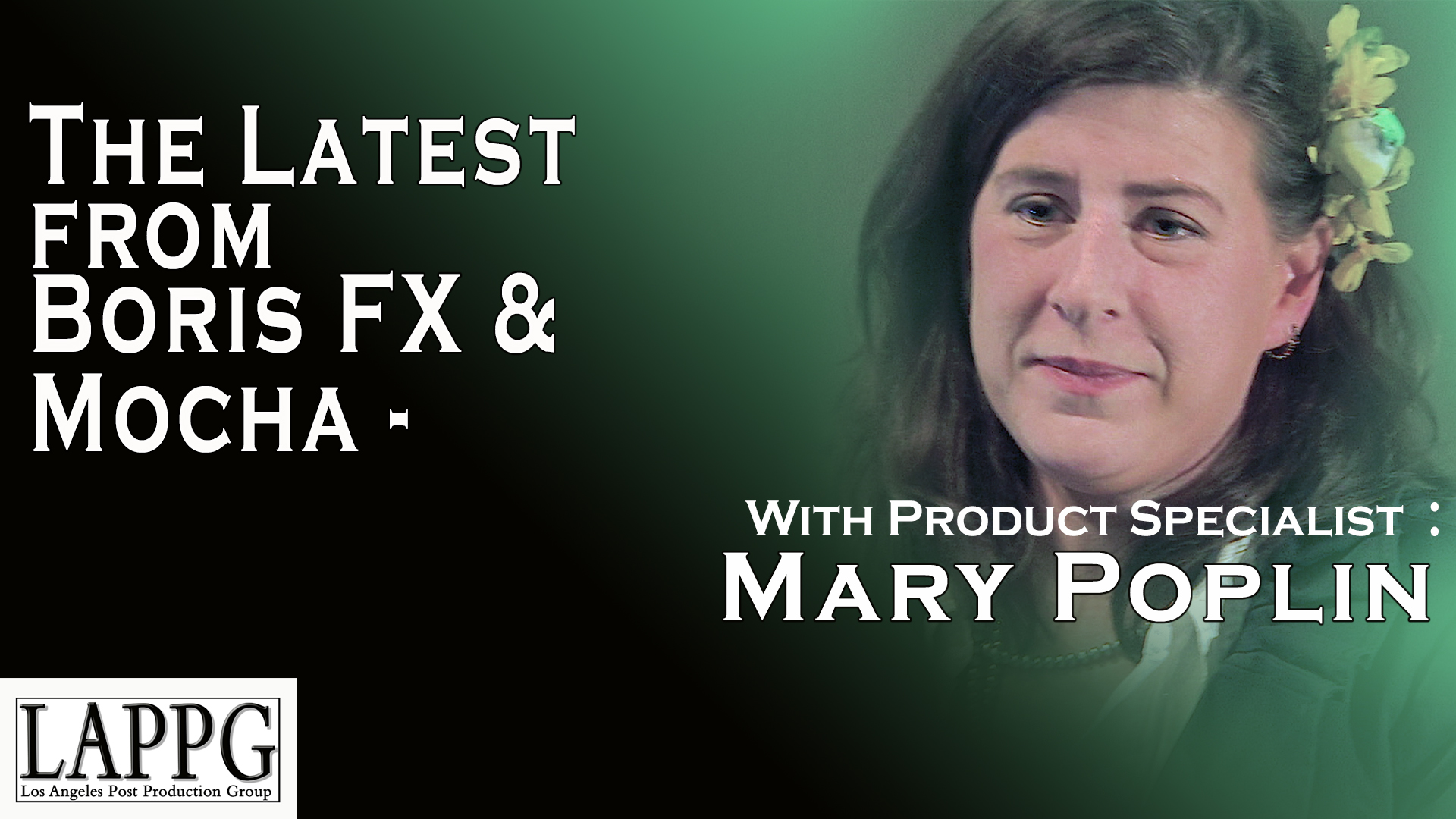 Click the button below to SUBSCRIBE and be notified as new videos hit our YouTube Channel!


---
THANK YOU FOR SUPPORTING THE GROUP
Two of our amazing partners, VIMEO and ZEISS have renewed their support with a Gold Level Partnership. It's companies like these that not only push our industry forward but allow LAPPG to grow. We are able to reach more people than ever before and offer networking, education and community to thousands through out Los Angeles and well beyond.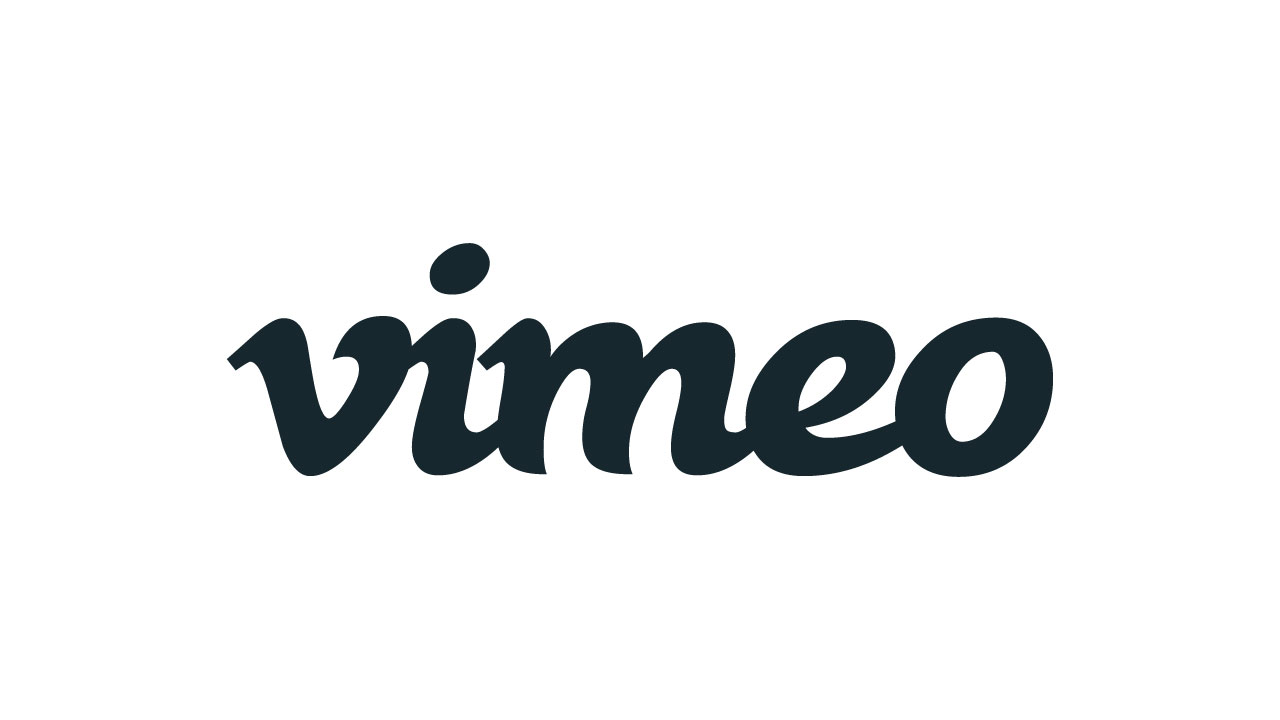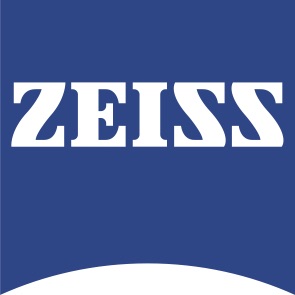 Vimeo was in town last week sharing a live version of their Vimeo Staff Picks, led by curator Ina Pira at the Downtown Independent. It was an amazing opportunity to hear from the next generation of storytellers in an eclectic and insightful format. The entire program screened once and then the audience was treated to a second screening with commentary by the directors.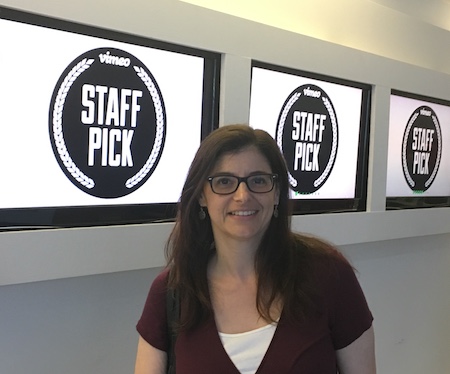 LAPPG Executive Director Wendy Woodhall at The Downtown Independent
for Vimeo Staff Pick's Live Directors Commentary.

One of the highlights for us at Cine Gear Expo each year is to get to catch up with our friends at ZEISS. The folks at IndieShooter.com captured a great conversation with Snehal Patel, Sales Manager at ZEISS Lenses, Americas about a seminar they held where they tracked the careers of various DPs, from when they were on the notoriously budget-conscious indie scene to doing studio produced episodic television. Take a look!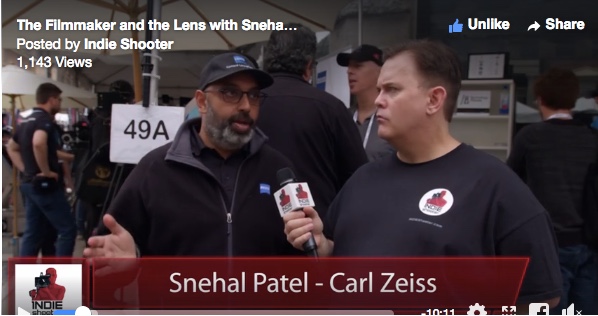 Indie Shooter's Clint Milby speaks with Snehal Patel of ZEISS.
Click on the picture to watch the video.
---
CALL FOR ENTRIES! CREATE A FILM FOR THE 2019 NFMLA ON LOCATION: LOS ANGELES VIDEO PROJECT
NewFilmmakers Los Angeles (NFMLA) is thrilled to invite you to create a short film for the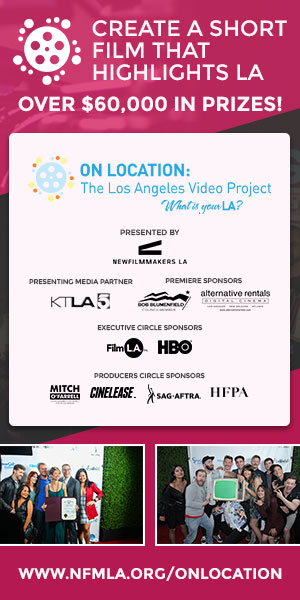 2019 On Location film competition! Tell them your story in a narrative, documentary, commercial or animation format that positively highlights Los Angeles to the rest of the world. Create original, branded entertainment with Los Angeles as the experience. These short films will celebrate our fabulous City of LA and answer the question "What is your LA?"
This competition is an excellent opportunity for you to showcase your filmmaking skills and promises to highlight finalist entries with over a million views, a red carpet premiere screening event at Sunset Studios in Hollywood with 750+ attendees, a celebrity judging panel with press interviews, an after-party, and over $60,000 in prizes, including cash!
For this years' On Location program, NFMLA has partnered with LA City Councilmember Bob Blumenfield, LA City Councilmember Mitch O'Farrell, Sunset Studios, Cinelease, KTLA, The Central Hollywood Neighborhood Council, SAG-AFTRA, FilmLA, Hollywood Foreign Press Association, The California Film Commission, Alternative Camera Rentals, and HBO.
Submissions are due Friday, August 23rd at 11:59 PM PST.
To learn more about creating a film, please visit http://www.nfmla.org/onlocation/
Adobe, Advantage Video Systems, Blackmagic Design, BorisFX, Cine Gear Expo, Digital Rebellion, Indie Shooter, iZotope, Mercury Production Report, NewFilmmakers Los Angeles, Other World Computing, Pro Sound Effects, Pro Video Coalition, ProductionHUB, Shutterstock, SONY Electronics, Sound & Picture, The Telly Awards, Vimeo, Zeiss
We look forward to seeing you on Thursday, August 15th!

Sincerely,
Los Angeles Post Production Group
Please visit www.lappg.com for discounts, job listings, industry news and more.