LAPPG @ DV Expo with TouchEdit & Shutterstock

Wednesday, September 25, 2013 at 6:00 PM (PDT)
Event Details
** Just added! Come see the iOgrapher fresh off the production line! This support case for your iPad mini is built to accommodate essential audio and lighting accessories as well as tripod mounts and lenses. Forbes says, "David Basulto just helped turn your iPad into a real movie making piece of equipment."  Come find out just how far your iPad will go!

Join the Los Angeles Post Production Group for our special DV EXPO meeting at the Los Angeles Convention Center.
Wednesday, September 25th, 2013
@ 6pm
Editing on Your iPad with Dan Lebental, A.C.E. & TouchEdit

We will be welcoming back editor Dan Lebental A.C.E. (Iron Man, Cowboys & Aliens, Thor: The Dark World) to show us the updates of this groundbreaking app we premiered in January. If you really want to edit on your iPad you can't miss this!
CoFounders Lumi Docan and Dan Lebental, A.C.E.         Dan gives LAPPG member an upclose look.
How to Make Money Selling Your Footage
Shutterstock's Director of Video Acquisition, Tom Spota will present how the business of stock footage has changed and what new opportunities have been created.  The discussion will focus on what type of stock footage content is in demand, shooting strategies, and what one needs to do to get started in the business.

Admission is free to this meeting.There will be time to network with other industry professionals and participate in our amazing monthly raffle!
You MUST register for a FREE pass to the DV EXPO, which will get you onto the exhibit floor as well as into our meeting. Use code LAPPG. Click here.
Arrive early so you can walk exhibit hall floor (cocktails start at 5pm!) and be sure to enter their daily prize drawing at 5:30pm before our meeting starts!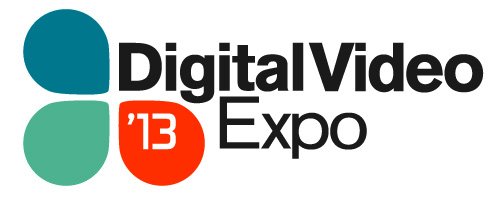 Los Angeles Convention Center - Room 406A
1201 South Figueroa Street
Los Angeles, CA 90015
---
WESTDOC
September 15-18, 2013 at the Landmark in West LA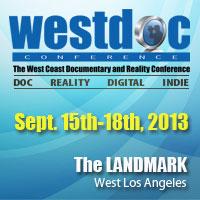 Back for its fourth year, WESTDOC: The West Coast Documentary and Reality Conference. Panels with the leading decision makers and creators in the Documentary, Reality, and Digital industries. 
Over 130 Speakers confirmed. Just Added! – A Conversation with filmmaker Rory Kennedy.
More than 40 documentary and reality network "Sit Down Presentations". AMC, Animal Planet, Bravo, CMT, Discovery, DIY, E!, HGTV, Nat Geo, Ovation, Reelz, Style, TLC, truTV, Veria, YouTube and more.  PGA members receive 10% discount off delegate pass.  Use Code: LAPPG13


DIGITAL VIDEO EXPO 2013
September 25-26(exhibits) & 25-27(conferences), Los Angeles Convention Center
Digital Video Expo 2013 has moved to a new location! This year's expo will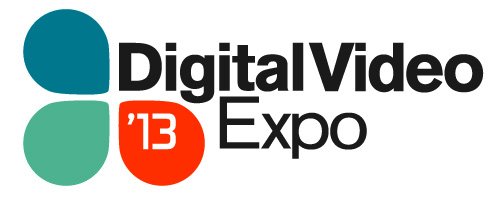 take place at the Los Angeles Convention Center with the Exhibit Hall floor open September 25 - 26 and conferences taking place September 25 - 27. DV Expo is where video pros like you gather for training, networking, and to preview the latest products that affect the way you create, store and distribute video content. See the newest innovations in digital video technology and be inspired! Register at www.dvexpo.com with code LAPPG for a free exhibit hall pass.
LA POST|PRODUCTION CONFERENCE @ DV EXPO
September 25-27, 2013, Los Angeles Convention Center
This three-day, three-track training event provides in-depth sessions for deep immersion in the editing application of your choice. Perfect for editors and motion graphics professionals seeing to maximize their creativity and efficiency on their software and tools. See pricing and packages here: http://www.dvexpo.com/packages-pricing/
LAPPG members can receive an additional $50.00 conference pricing by using customer code LAPPG.
http://www.lapostconference.com/
STREAMING MEDIA WEST
November 19-20th, Hyatt Regency in Huntington Beach, CA 
Streaming Media West is the place where content owners, viral video

creators, online marketers, broadcast professionals, ad agencies and others come together to see and hear the latest in online video technology and what the future might bring.
Be sure you're among them when you network with vendors, consultants, practitioners, and streaming media veterans alike. Plus get face-time with some of the top businesses in the industry on the exhibit floor.
Click here for more information.
NEW 2-DAY STREAMING MEDIA PRODUCER LIVE
November 19-20th, Hyatt Regency in Huntington Beach, CA
 
Streaming Media Producer Live is a new two-day event designed to bring together independent producers, videographers, corporate videographers, and marketing teams

to showcase the many ways they can create, use, and monetize online video. Developed and chaired by Steve Nathans-Kelly, editor of Streaming Media Producer, the conference will include expert instruction on key video production techniques for both live and on-demand online video, and strategies for creating audience-focused online videos that communicate their message dynamically and effectively.
Click here for more information.
---
NEW AJA MAC AND WINDOWS DRIVERS

AJA is pleased to announce that new Mac v10.4.7 and Windows v10.4.1 driver

software is now available for download from the AJA website! These new drivers add support for Io XT and T-TAP on Windows platforms with Thunderbolt capabilities as well as several other improvements.
Please download the appropriate software for your products from AJA Support Downloads.

Read the Mac Release Notes and Windows Release Notes for complete details.
---
ARE YOU A STUDENT OR A TEACHER?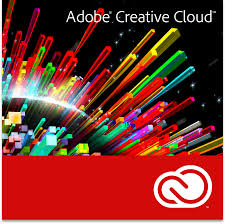 Adobe is offering special pricing for eligible students and teachers to join the Creative Cloud and get access to the complete set of creative tools and services at an amazing price. Only $19.99/month for the first year! This means full versions of every app! Don't wait. You must sign up by October 27th, 2013 to qualify.
Visit: https://creative.adobe.com/plans and look under Plans for Education.
---
MELROSEMAC SHARES CONVERSATIONS ABOUT THE NEW APPLE MAC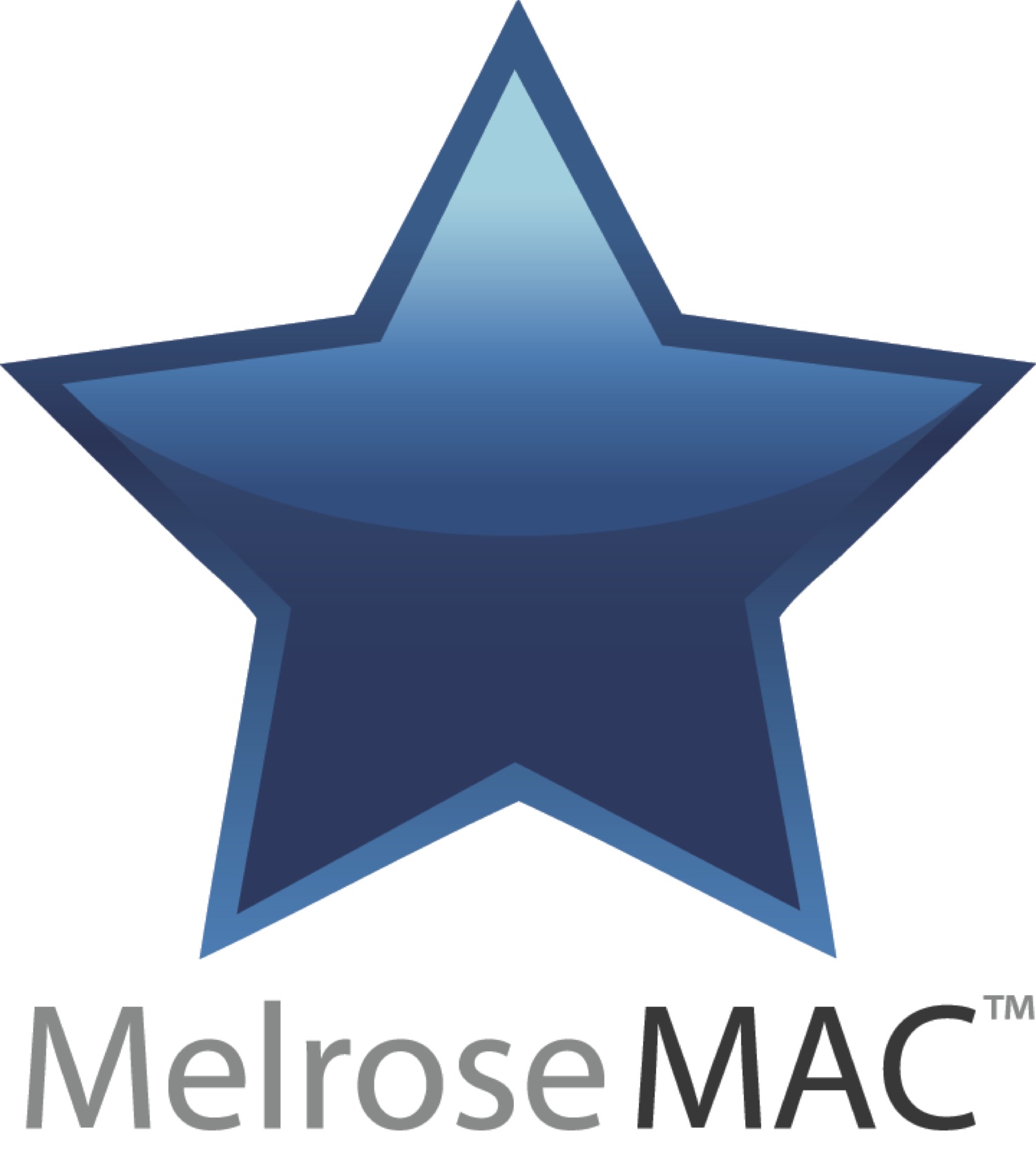 PRO
As we wait to see what the new Mac Pro is really going to be like, our partner, MelroseMAC, reached to some industry folks for their thoughts on this big release and now you're invited to join the conversation. Check out the blog post here and add your comments!
---
STAY CONNECTED
Keep up-to-date with special member offers, discounts and news!

"Like" our NEW Facebook LAPPG fanpage!
And don't forget to follow us at twitter.com/losangelespost!
---
We graciously thank the following partners for their generosity and support for our monthly meetings. Please visit them:
AJA Video Systems, Adobe, Advantage Video Systems, Art of the Guillotine, Artbeats, Blackmagic Design, BorisFX, Createasphere's TransVergence Summit, Creative Handbook, CrumplePop, Digieffects, Digital Rebellion, Digital Video Expo, FilmTVSound.com, Focal Press, Hewlett Packard, HollyShorts, Imagineer Systems, Digital Video Expo, Intelligent Assistance, LA Post Production Conference, Larry Jordan & Associates, Lynda.com, MelroseMAC, Moviola, Noise Industries, Peachpit, Pond5, Post Production Buyers Guide, Pro Sound Effects, ProductionHUB, Shutterstock, Sidekick Music Library, SmartSound, Streaming Media Producer Live, Streaming Media West, Telestream, WestDoc, WoodysSoundAdvice.com.
We look forward to seeing you on September 25th!
Sincerely,

Los Angeles Post Production Group
Please visit www.lappg.com for member offers, book reviews, job listings, industry news and more.
Organizer
Los Angeles Post Production Group
The Los Angeles Post Production Group is a professional organization for people with a passion for film, video and the digital media finishing process.

The LAPPG discusses all aspects of post production, from picture and sound editing to color correction, visual effects, codecs, storage and post workflows.

Expert presenters and leading companies come to our monthly meetings and share new technologies, techniques, tools, products and best practices to aid us in telling great stories.
We also provide our members with great offers and discounts as well as opportunities to network and make industry connections.
Membership is free and you need not live in Los Angeles to take advantage of this great resource.
To become a member please email your name and information about yourself to membership@lappg.com.
LAPPG @ DV Expo with TouchEdit & Shutterstock