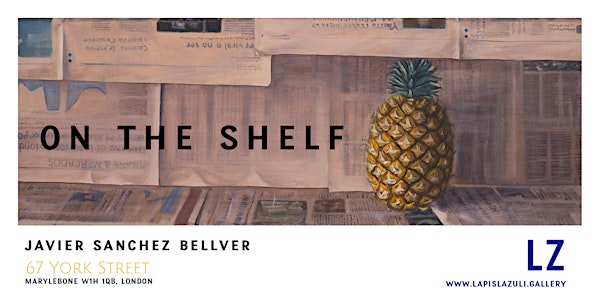 Lapislazuli Gallery Presents: On The Shelf
Lapislazuli Gallery presents 'On The Shelf', a solo exhibition by Spanish artist, Javier Sanchez Bellver.
When and where
Location
67 York Street Gallery 67a York Street London W1H 1QB United Kingdom
About this event
Javier Sánchez Bellver (Madrid, 1951) Exhibition dates: 26 August – 10 September
This exhibition brings the works of the Spanish artist Javier Sánchez Bellver to London for the first time. A selection of still life oil paintings as a sample to his prolific body of work deeply rooted in the pictorial genre, that he vindicates from a naturalistic approach on mundanity and elementary beauty.
Paying attention to the nearby and often overlooked life of objects, he interferes in their private life through primitives but delicates compositional designs, using shelves as scenarios for depiction of fruits, vegetables, and other objects that he believes are worthy of study, emphasizing their attributes by uplifting them closer to eye level – away from a preponderant point of view.
Learn about Lapislazuli Gallery on Artsy here