Description
JOIN US AND CELEBRATE BEAUJOLAIS NOUVEAU!
To celebrate Beaujolais Nouveau, L'Apero and El Sur team up together this year to bring an argentinian touch to what is considered one of the most iconic wine celebration event in France every year on third week of November.
From 6-9pm, traditional Argentinian empanadas will be serve to pair with the new Beaujolais Nouveau of 2018 at the El Sur location in the Design District on 300 De Haro St, San Francisco.
What is Beaujolais Nouveau Day?
Beaujolais nouveau is a red wine made from Gamay grapes produced in the Beaujolais region of France. It is the most popular vin de primeur (meaning a wine being sold in the same year in which it was harvested) fermented for just a few weeks before being released for sale on the third Thursday of November where we get to celebrate the arrival of the new wine.
El Sur Food Truck
Get ready for the very special guest appearance of the night. El Sur food truck will be serving traditional Argentinian empanadas to pair Beaujolais Nouveau and warm up our evening.

Watch Out ! El Sur will offer some special discounted Apero price for the occasion!

French Touch DJ set by Oury

Oury made his debut in Paris in the early 2000's influenced by house music pioneers from NYC and Detroit as well as the French touch era. His love for all genre of music brings him to deliver eclectic live always driven by the idea to share emotions.
www.residentadvisor.net/dj/oury

Tuto: Get Ready for this Event!
Because it's only once in a year, we have put together a little workout program to make sure you'll be ready for this event. Attention, staff might check your exercise at the door. We strongly encourage you to start your training sooner than later. There you go: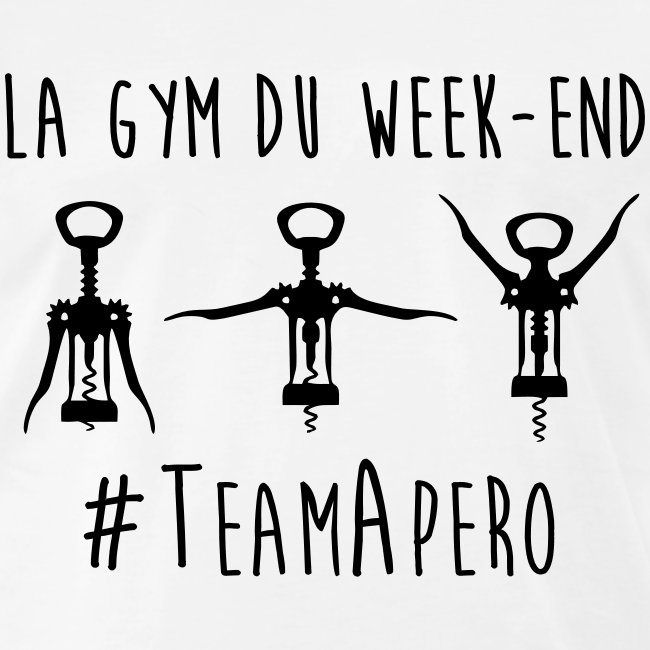 The hosts

L'Apero is a Francophone/Francophile community of Hospitality and Gastronomy enthusiasts that meet for casual networking in San Francisco, Napa Valley, Silicon Valley, and Los Angeles.
www.aperosf.com

El Sur serves Argentinian empanadas and was founded by Marianne Despres, a classically trained chef with roots in Argentina and France. Upon graduating from the Cordon Bleu in Paris, she continued her culinary training in some of the world's best kitchens including Potel et Chabot and the French Laundry.
www.elsursf.com