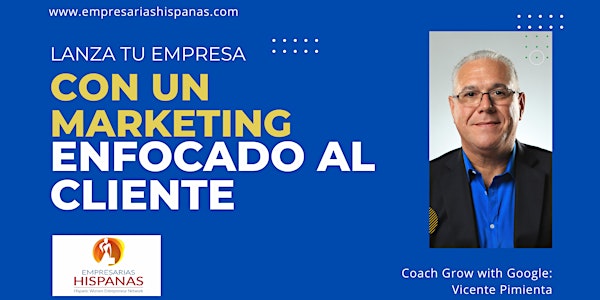 Lanza tu empresa con un marketing enfocado al cliente
En este taller de la serie Grow with Google aprenderemos nuevas estrategias de marketing orientadas a tu consumidor.
About this event
Taller de la Serie Grow with Google.
Presentador: Coach de Grow with Google Vicente Pimienta
Como nuevo emprendedor, necesitarás más que buenos productos o servicios para que tu empresa crezca. También es importante contar con estrategias de marketing sólidas orientadas al cliente para llegar a tu público y convertirlo en clientes leales.
En este taller, aprenderás a crear una marca cautivadora, a definir tu público, a convencer a los clientes, y a construir lealtad y defensa.