Join us for our amazing lantern festival where you can spend the night with friends listening to great music and food.
About this Event
At this festival we celebrate lanterns and light as we listen to incredible music and enjoy great food. Each adult ticket comes with a free lantern and LED light. Children under 12 are free and can buy lanterns separately. Lanterns will be shipped to your home 15 to 20 days before the event! Now, you can come to the event with your best decorated lantern. If you want, you can decorate your lantern at the event! Bring materials and get busy creating an illuminated masterpiece. Bands include Gothic Tropic, Bellsaint, and Pretty Polly.
We hope you come with an empty stomach and are ready to dance! We will have a stage with live music and the best food trucks.
**IF YOU BOUGHT TICKETS AFTER MARCH 2ND, YOU WILL GET YOUR LANTERN AND LIGHT AT THE DOOR**
**NO REFUNDS** ALL PURCHASES ARE FINAL**
BAND LINEUP
GOTHIC TROPIC
Freshman album 'Fast or Feast' explores themes of empowerment, where strength is found in the times of vulnerability. Rising from the ashes of old relationships and the difficulties of growing up, Gothic Tropic's new record skillfully and wittily riffs on such universal experiences. Teaching herself to play guitar watching Television live videos on You Tube and listening to Fleetwood Mac on the home stereo, Gothic Tropic aka Cecilia Della Peruti poured these twin loves with psychedelia and 80s poolside pop into 'Fast or Feast's hooky ten tracks.
For Della Peruti, the title of her new album came from a place of paradoxical brutality. "I felt it personified the extreme conditions of the writing and recording process, as well as where I'm at in my life. The chances of becoming homeless or renting a jet are somehow equal", she muses. From one extreme to another 'Fast or Feast' captures the spirit of Della Peruti's artistry that triumphantly mixes shimmering pop with psych and classic rock. Recorded in LA with Devendra Banhart, Feist and Electric Guest affiliate Todd Dahlhoff, 'Fast or Feast' was the result of a one year period of writing on the road. Accordingly, the patchworked process influenced Della Peruti's "sense of freedom to create a wide variety of music, while all belonging to the same family".
From the roaring opening single 'Stronger' to the atmospheric anthem of the closing track 'Feed You To The Sharks', 'Fast or Feast' is an essential, thundering medley of Della Peruti's shredding guitars and "shiny pop concision", the Guardian raved about.
Los Angeles native Cecilia Della Peruti introduces some hard edges to the playful world of pop. She keeps the vibe punchy with a unique lead guitar style inspired by 70s heroes and nods to an era of female rock nobility that begs to be seen and heard.After earning endorsements from indie-rock heroes James Mercer and Karen O, Della Peruti cut her teeth as a multi-instrumentalist touring player for Beck, Børns, Charli XCX, and more. Della Peruti has won sponsorships with leading gear manufacturers, and is currently featured as one of the guitarists in Fender's American Professional Series campaign, alongside legends like Charlie Bereal and Duff Mckagan.
Gothic Tropic's new music has been attracting international media appeal from Beats 1's Zane Lowe, KROQ's Kat Corbett, to Australia's Triple J, as well as having been added to many major front page Spotify and Apple Music playlists. After having supported Kate Nash on her recent UK tour, as well as packing out her first UK and EU headline tour and festival circuit, Gothic Tropic is bound for "slick, full arenas." (DIY Magazine).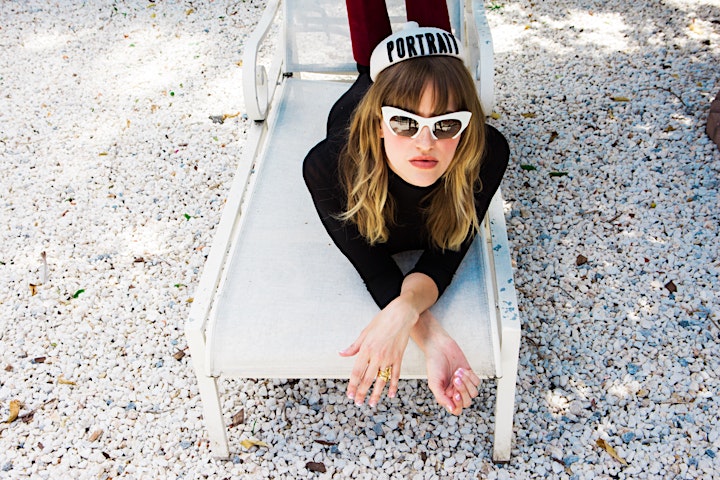 BELLSAINT
With a sound reminiscent of a modern-day Nancy Sinatra meets Adele, this Los angeles-based siren is on the edge of becoming a household name. Having released powerhouse singles debuting all over the media, there are exciting things on the horizon for this alt-pop rising star originally from Texas.
Having been heavily influenced by Nancy Sinatra, Johnny Cash, & Queen, BELLSAINT (Caroline Brooks) began polishing her craft and earned her stripes writing for other artists, including Natalie Imbruglia and The Script's Danny O'Donoghue. In time, she collaborated with renowned producer/songwriters Giorgio Moroder (Daft Punk), Paul Williams (David Bowie, Daft Punk), David Hodges (Kelly Clarkson, Christina Aguilera), & Rob kleiner (Sia, andra day, britney spears, david guetta), and had songs placed in a Volkswagen Super Bowl commercial, An adidas ad, as well as popular TV shows like Riverdale, Shameless, Rise, The Vampire Diaries, Pretty Little Liars, Famous in Love, the chilling adventures of sabrina, and Tyler Perry's film Boo 2! A Madea Halloween.
Her haunting cover of REM's "Losing My Religion" reached #1 on Hype Machine and earned her plenty of industry and blog buzz, gaining love from Extra, Refinery29, Elle, Galore Magazine, and prompted Us Weekly to call BELLSAINT their favorite new artist. For her Recent single "Karma," she collaborated with clothing brand club monaco for the official music video, and garnered enthusiastic buzz for the song as well as the fashion. "Karma" was listed at #6 on Elle's "Best songs of 2018 (so far)" and refinery29 listed her at #3 for "Best Song lyrics of 2018 (So far)." This caused her fanbase to spread even more rapidly she performed as an official SXSW showcasing artist for the grammy museum in 2017, and in 2018 went on a week-long tour in southern california opening for recording artist Silentó. Always conscious of giving back (proceeds from "Losing My Religion" are being donated to the National Center for Victims of Crime), BELLSAINT spends her spare time volunteering as a coach at LA's Rock n' Roll Camp for Girls and teaching songwriting to at-risk youth girls at Awaken Arts.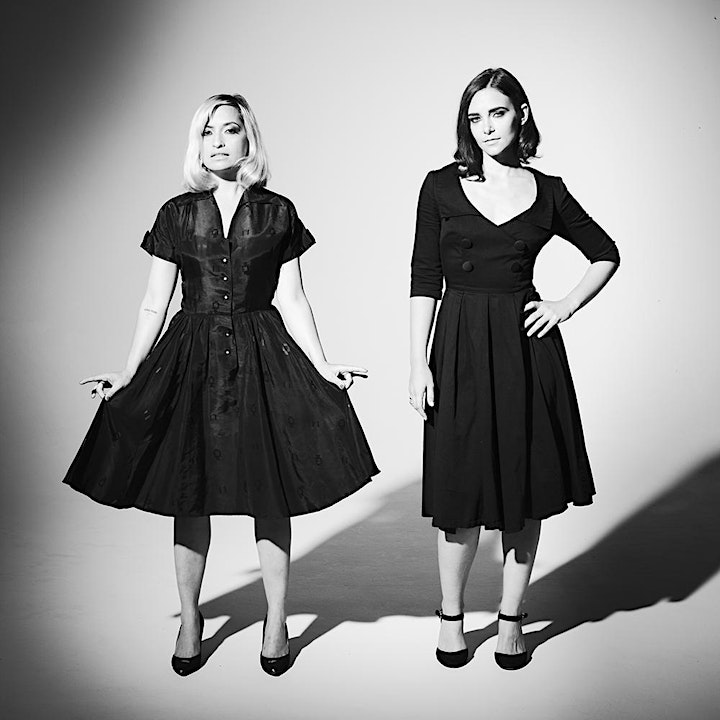 The music of Pretty Polly melds the soul of old school American roots and the craft of contemporary songwriting. The duo (made up of Los Angles singer-songwriters Jessie Payo and Leeann Skoda)  met at a show in Pomona, CA on Valentine's Day 2014 where they were both performing separately. They quickly bonded over American folk music. Each singer-songwriters in their own right, they soon began to combine their sets and perform together as a duo. They have since played hundreds of shows across Southern California and beyond. Their debut studio record Smoking Gun was released in May 2018.
Smoking Gun was recorded in February 2017 at BIG EGO Studios in Long Beach, CA and produced by Chris Schlarb. It was recorded live with in just a few days. The songwriting and vocals of Jessica Payo and Leeann Skoda, melodic 12- string guitar lines of producer Chris Schlarb (Psychic Temple), the organ stylings of jazz pianist Tony Rinaldi, and a rhythm section featuring Stephen Hodges (Tom Waits, Mavis Staples) and free jazz bassist Anthony Shadduck makes for music that is driving at times and swampy in others, part rock and roll and part dreamy folk. Slide guitarist Johnny Stachela also contributed to two of the tracks, bringing out the blues in this record that is at once contemporary and timeless. The album is mostly original material written by Leeann Skoda and Jessie Payo, along with a Louvin Brothers cover and "All Good Things" by Schlarb which he wrote with the duo in mind, who he says have "a rare vocal chemistry and are great songwriters." The album is available on iTunes, Spotify and directly from the band at https://prettypollymusic.bandcamp.com/.