About this Event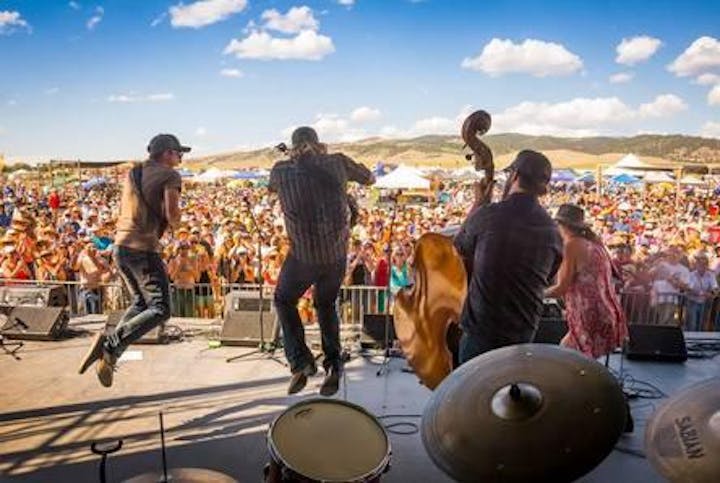 Laney Lou and the Bird Dogs are a relentlessly energetic folk-rock band based out of Bozeman , Montana. Combining a soaring four part harmony and rock 'n' roll drive, a Bird Dog show gets people dancing and singing along to original tunes and covers alike.
The members of Laney Lou and the Bird Dogs come from a wide range of musical backgrounds, and found their common ground in bluegrass and country music.
This award-winning band has been taking their infectious sound on the road since 2013, sharing stages with the likes of The Travelin McCoury's, The Nitty Gritty Dirt Band, The Jeff Austin Band, Amy Helm, Leftover Salmon, The Infamous Stringdusters, Billy Strings, Blitzen Trapper and many more.
The Bird Dogs released a live self-titled studio album in 2016, recorded at Basecamp Studio in Bozeman. Their follow-up album, titled The Vigilante Session, was recorded live at a forest service cabin in the Ruby mountains. In February 2019 Laney Lou and the Bird Dogs recorded their first full-length studio album, Sweet Little Lies, at Prairie Sun Records in Cotati CA. They worked with producer and engineer Brad Dollar, and released the album on May 3rd 2019.
Laney Lou and the Bird Dogs consist of Lena (Laney) Schiffer on vocals/guitar/percussion, Matt Demarais on vocals/banjo/dobro, Ethan Demarais on bass, Brian Kassay on fiddle/mandolin/harmonica, and Josh Moore on vocals/guitar.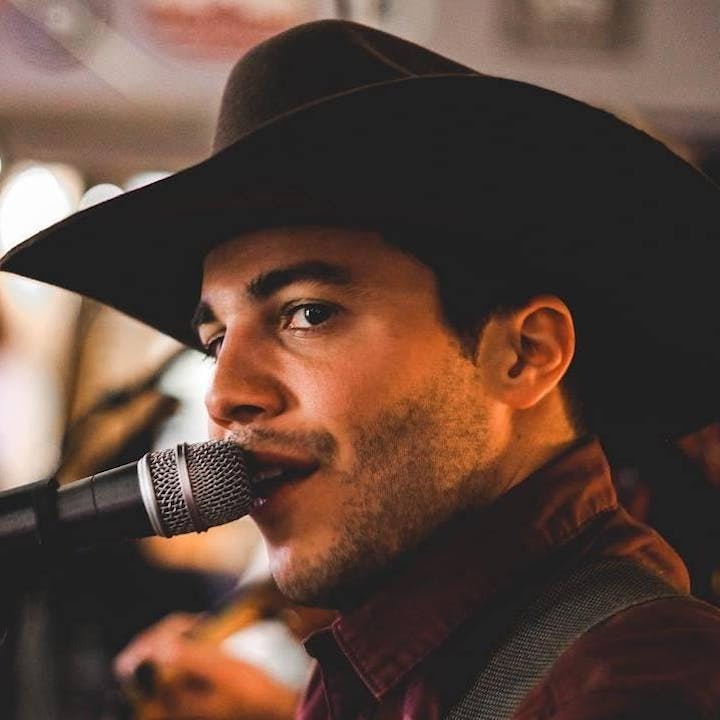 Every so often, one encounters a musician who headlong confronts the vast expanses and open roads of America to get his music out to the people. Bo DePeña is such a musician. With over 150 shows played in 2018, Bo has put some serious miles under his belt. From Texas to Colorado to Montana, his music can be heard at bars, breweries, rodeos, and honky tonks.
Bo DePeña grew up in Laredo, TX and first picked up a guitar at the age of seven. He started on American Rock N' Roll and Blues, but he would eventually discover the depth and artistry of Country legends Townes Van Zandt, Freddy Fender, George Strait, Willie Nelson, Merle Haggard, and Asleep at the Wheel. Today, Bo is known for high-energy Americana/Country with thoughtful and relatable lyrics. His experiences living in Austin, New York City, and Colorado have given him a diverse set of inspirations, many of which relate to love, loss, and the searching for meaning.
Bo DePeña is the consummate working musician who will not disappoint. His shows are full of stories, songs, and laughs. His energy will surely keep you dancing and singing along the whole night through!